Jim Yarnes is masterful as Sims in Theatre Conspiracy's production of 'The Nether'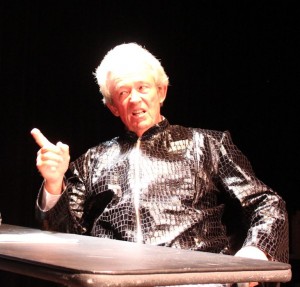 On stage now in the Foulds Theater at the Alliance for the Arts is Theatre Conspiracy's production of Jennifer Haley's sci-fi crime thriller The Nether. The play has been described by theater critics and reviewers as "very cunning and equally creepy" (Ben Brantley, New York Times), "thought-provoking and deeply disconcerting" (Charles Spencer, The Telegraph) and "compelling and profoundly disturbing" (Laura Barnett, The Guardian). While The Nether is all of this and more, what makes the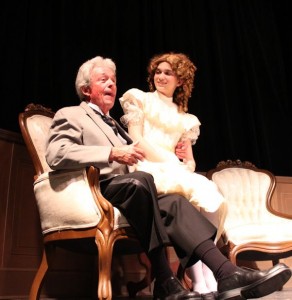 Theatre Conspiracy production so riveting is lead actor Jim Yarnes.
Yarnes plays two characters in the play, a man named Sims who has created a nostalgic, pseudo-Victorian haven called The Hideaway, where paying guests come to have sex with, murder and dismember the exquisite, eerily identical virtual children who live and play there. Sims' avatar in The Hideaway is the genial but paternalistic host named Papa, who keeps the virtual children in line and ensures that guests indulge their darkest fantasies.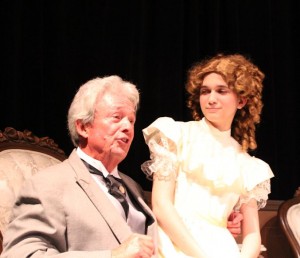 Yarnes' performance in both roles is masterful. He displays a truly amazing depth and range of emotions in the course of his portrayal of both Sims and Papa. As Sims, Yarnes expertly gives vent to outrage, indignation, defensiveness, anger, fear, guilt, remorse and abject grief, but it is the vulnerability, sensitivity and tenderness he evinces in his interactions with a detective by the name of Morris (played by Beth Yazvac) and a 9-year-old virtual child by the name of Iris (played by Fort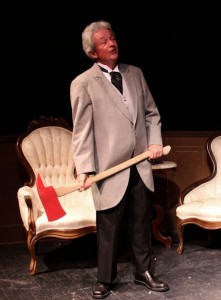 Myers High School sophomore Eren Sisk) that draw the audience in by inviting each spectator to empathize and sympathize with what is happening to Sims at the hands of the police. His anger becomes their anger. His loss becomes their loss. His despondency becomes ours.
Yarnes is enjoying his 36th year on stage. He started with Gulf Coast Opera Company before going on to perform at the Broadway Palm Dinner Theater, Cultural Park Theater, Lab Theater and Theatre Conspiracy. Earlier this season, Jim played the critically ill husband John in Tim Firth's Calendar Girls, which ran at Lab Theater from October 2-17, 2015. His favorite shows include
Pirates of Penzance, Music Man, Jesus Christ Superstar, Fiddler on the Roof, Evita, Phantom, Barefoot in the Park, Swell Party and A Position of Relative Importance. Jim has also done staged readings at Lab Theater.
Please click here for play dates, times and ticket information.
Click here for Art Southwest Florida's review of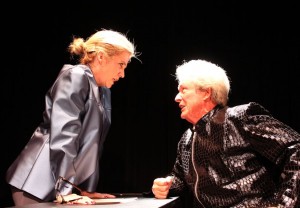 the play
Click here for Director Rick Sebastian's insights into the play.
Click here for more on Director Rick Sebastian.
Click here for more on playwright Jennifer Haley.