Karen Goldberg directs all-star cast of Theatre Conspiracy's 'The Country Wife'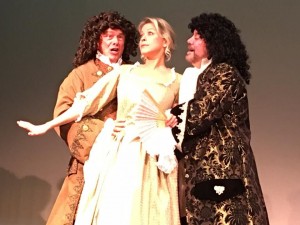 Opening December 3 in the Foulds Theater at the Alliance for the Arts is Theatre Conspiracy's production of William Wycherley's The Country Wife starring Shelley Sanders as Margery, Mitch Haley as Harry Horner, Jim Yarnes as Pinchwife, Dena Galyean as Alithea, Stephen Hooper as Doctor Quack, Elvis Mortley as Sir Jasper Fidget, Cantrella Canady as Lady Fidget, Tom Marsh as Sparkish, Juan Alejandro as Harcourt and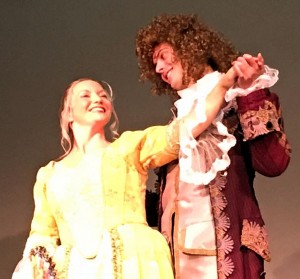 Tera Nicole Miller as Squeamish. And directing this all-star cast is Karen Goldberg.
Goldberg is a graduate of FSU's School of Theatre and a founding member of Theatre Conspiracy. Her directing credits include The Hot I Baltimore, Romantic Fools, Dead Man's Cell Phone and Swell Party. On the acting side, she played Anna Berniers in Theatre Conspiracy's production of Lillian Hellman's Toys in the Attic, Maureen in The Beauty Queen of Leenane, Jean in Good
People, and has enjoyed roles in The Bad Seed, Invasion of Privacy, and See How They Run.
November 24, 2016.
RELATED POSTS