'50 Words' Audience Choice at Silver Springs International Film Festival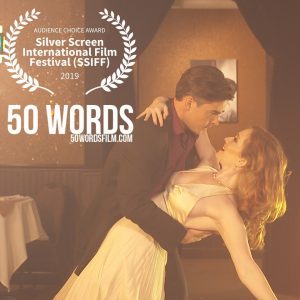 Congratulations are in order for the cast and crew of 50 Words. The short film received the Audience Choice Award over the Memorial Day weekend at the Silver Screen International Film Festival (SSIFF). This new annual event celebrates and encourages the work of independent filmmakers from all over the world who offer honest, exciting and thought provoking portrayals of our world.
The 28-minute short film has a clever premise. The storyline revolves around a stage actor by the name Lilly Green, who's starring in a musical titled "Words Won't Do." Her boyfriend is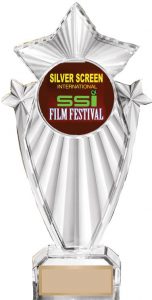 the male lead, and sometime during the rehearsal process, Lilly catches him cheating on her with another actress in the cast. When the director reminds each actor that she needs their 50-word bio for the show bill, Lilly writes hers as a personal ad, seeking her perfect match from the audience each night following the performance.
Kathryn Parks wrote, co-produced and stars in the film, which marks her transition from the stage to the realm of film and filmmaking. Mark Palmer directed and co-produced.
50 Words has earned a number of other accolades. It was selected by the Bonita Springs International Film Festival as Best Florida Film in the Adult Category. The film was also the Tampa Bay Underground Film
Festival's Best Florida Short and was nominated for Best Comedy at the Rendezvous Film Festival and for Best Comedy or Musical by the Prince of Prestige Academy Award.
For her part, Kathryn Parks received a Ladies in Film and Entertainment Award for her role in the film.
Stay tuned for the film's upcoming public release!
RELATED ARTICLES.
June 2, 2019.