Monday's virtual TGIM features 'Surviving Lunch' filmmaker KT Curran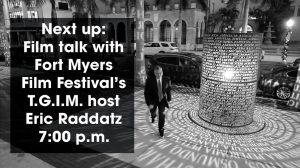 Join Eric Raddatz on Monday, May 11 from 7:00-7:30 p.m. as he celebrates T.G.I.M. with special guest KT Curran. Watch here or join the video discussion here and enjoy some conversation about what you think others should be watching and what is coming up.
Eric has a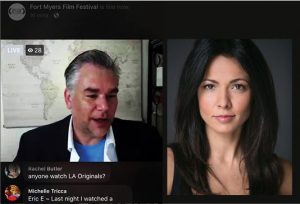 few that he plans on talking about, such as Space Force, Speed of Life and Beastie Boys Story, and he'll also see what including what Ms. Curran has been working on as well as looking back on her Fort Myers Film Festival Best Feature Surviving Lunch.
Curran is a nationally-published playwright, screenwriter,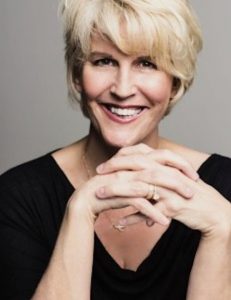 editor, director and Equity actor. She has worked extensively in theater and film for more than twenty-five years, performing and directing both nationally and internationally. KT has written twenty-five plays, five films, a web series, commercials and several documentaries for young adults. Eleven of KT's plays are nationally published and performed by groups across the United States. Her film directing and screenwriting credits include two features, Surviving Lunch which screened at the 2019 Fort Myers Film Festival, and The First Time Club, and three short films.
"Join is in your PJs or dressed the way you love to attend T.G.I.M.," invites Eric.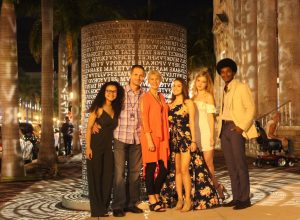 "We are all in this together and look forward until we can meet again. Until then have some fun with us as we come together to intellectualize and talk film online every Monday until we reopen."
Virtual T.G.I.M. is brought to you in part by Blu Sushi Downtown. Order today for the best sushi in town!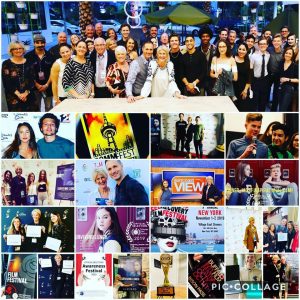 May 11, 2020.
RELATED POSTS.