Monday's virtual TGIM to feature filmmaker Evgeniya Radilova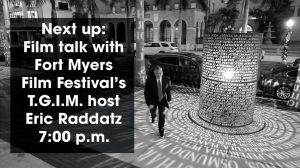 Join Eric Raddatz on Monday, May 4 from 7:00-7:30 p.m. as he celebrates T.G.I.M. with special guest actress/director Evgeniya Radilova on Fort Myers Film Festival's Facebook page here. Watch in here or join in with video discussion here and enjoy some film talk including what you think others should be watching and what is coming up.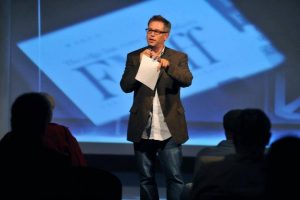 "Tune in from 7-7:30 p.m. as we discuss films just like we do in person at T.G.I.M," touts Raddatz. "We will have a few that we will plan on talking about, including what Ms. Radilova has been working on, but will also talk about what you want to as well."
Select any of the films from host Eric Raddatz' column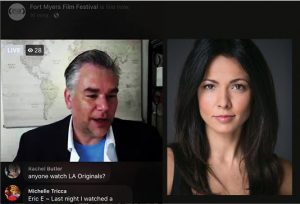 at Florida Weekly discussing things fresh and new to streaming. A few up for discussion this week are:
Beastie Boys Story,
My Darling Vivian,
Mildred and the Dying Parlor,
The Last Dance, and
Peanut Butter Falcon.
Evgeniya Radilova is an actor, producer, director, model, fire twirler and international woman of mystery. She hails from Bulgaria, where Evgeniya became one of the best known faces on screen and the stage. Her film Patrik screened at the 2019 Fort Myers Film Festival and latest short El Cavil has been accepted in the 2020 Fort Myers Film Fesitval. Her current projects include Lost Cos, Vampirina and CBS Limitless.
"Join is in your PJs or dressed the way you love to attend T.G.I.M.," Eric adds.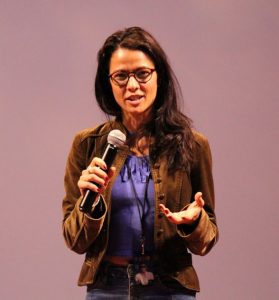 "We are all in this together and look forward until we can meet again. Until then have some fun with us as we come together to intellectualize and talk film online every Monday until we reopen."
Brought to you in part by Blu Sushi Downtown. Order today for the best sushi in town.
May 3, 2020.
RELATED POSTS