'Patrik'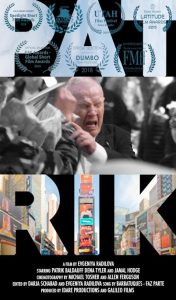 One of the short films being screened by this year's Fort Myers Film Festival is Patrik, a story about an accomplished elderly actor who suddenly finds himself left behind by our modern fast-paced life. On his way to receiving his final and ultimate lifetime recognition, he gets mercilessly swallowed up by the industry. Patrik is a human story about trying to age gracefully while being pushed aside by the next generation. Ultimately it is a story about how a real human connection is the ultimate reward any of us can hope for in this lifetime.
Although the film was only recently released, it has enjoyed considerable success and acclaim. In addition to being accepted so far into nine film festivals, Partik has won the Gold Award at Spotlight Film Awards, Best Short Film at the GSF Awards in Cannes,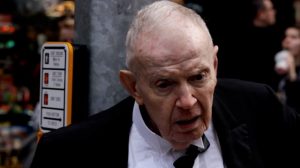 Best Short Narrative at L.A.'s Olympus Film Festival and the Silver Award at Latitude Film Festival. It was also Semi-Finalist at the Utah Film Festival.
The story was written by SAG-AFTRA actor and IDare Productions filmmaker Evgeniya Radilova, who has been named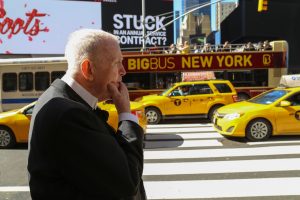 one of the best new filmmakers In the Spotlight. Her inspiration for the film dates back to when she was an 18-year-old student and aspiring actor taking classes at the Film and Theater Academy in Bulgaria.
"While on a lunch break, I suddenly found myself staring at this elderly man struggling to cross a busy road," Radilova recalls.
"He moved very slowly, though with persistence and patience, but was obviously intimidated by the fast-paced world around him. He failed in every attempt to cross the street, repeatedly going back to the starting point, facing the semaphore and waiting for a green light. He would barely make a few steps when the light would turn red again, forcing him to go back and start over. Eventually, he gave up and walked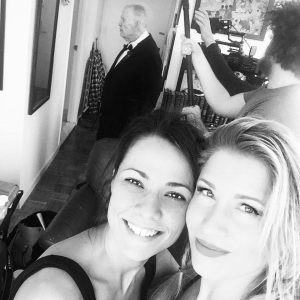 down the street."
That experience faded over time, becoming a seemingly unimportant memory. But it resurrected itself the moment Radilova met actor Patrik Baldauff at The Actors Studio, where they were both performing in The Cherry Orchard alongside Ellen Burstyn.
"I found the perfect actor for my story and Patrik was born," exclaims Evgeniya. "His exceptional persona and our work together inspired me to develop a lot more the narrative and established the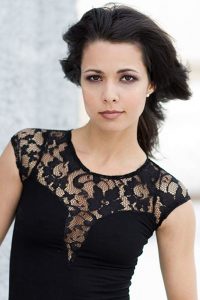 main topics of the movie."
Just like his namesake, the central character in Patrik is a man of the theater, a giant of the stage and a charmer on the screen. In the film, he is about to celebrate the happiest day of his life. He is being honored with a lifetime achievement award.
"He needs to make one last effort and proudly walk alone all the way to the theater to receive his award," Radilova explains. "This is his Golgotha. But the world out there is too busy and won't stop for the old man. He misses his ceremony, but unexpectedly, he's been given a different reward –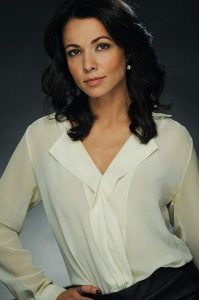 one that turns out to be even more significant, the gift of opening one's heart."
The world is changing and it's harder and harder to keep up, notes the filmmaker wistfully. "Maybe the need to slow down is a call from the universe to take a breath and let the things that matter just happen. Often something small we would barely notice is what we really need at that very moment and gives a new meaning to what is important." Like the pleasure the morning sunshine brings, a memory hanging on the wall, the calming sound of ticking clock or the freedom of not putting your socks on if you don't want to.
"It is when we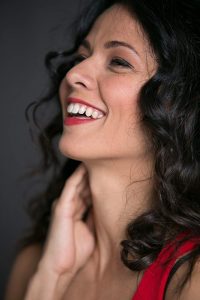 find a greater sense of acceptance of and tolerance for those normally disregarded in our community that we can begin to work towards change," Radilova sums up.
Through their company, IDare Productions, Evigeniya Radilova and fellow filmmaker Darja Schabad seek to make art that is deeply personal and accessible to a larger audience. "Our intent is to fill our films with the purest and most honest form of storytelling."
Patrik screens in the Sidney & Berne Davis Art Center during the Serious, Seriously Interesting Short package beginning at 11:15 a.m. on Friday, April 12.
March 17, 2019.
#BeYou at #FMFF.