'Daddy Issues' wins Best Feature at 8th Annual Fort Myers Film Festival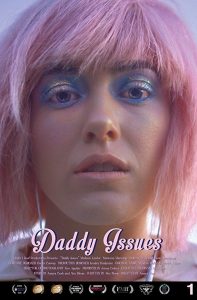 The 8th Annual Fort Myers Film Festival chose Daddy Issues as its Best Feature Film. Written and produced by Alex Bloom and directed by Amara Cash, the film chronicles a beautifully gut-wrenching love triangle involving a 19-year-old queer pixie, a sexually-fluid vixen and an emotionally unstable sugar daddy.
For six years, Jasmine Jones has been involved with surgeon Simon Craw. In appreciation for the scenic West Hollywood apartment in which the good doctor keeps her and the generous allowance of $5,000 per month he provides for food, clothing and sundries, Jasmine enthusiastically satisfies the good doctor's every carnal wish and desire, which includes spankings when she arrives late for their rendezvouses and dressing as an innocent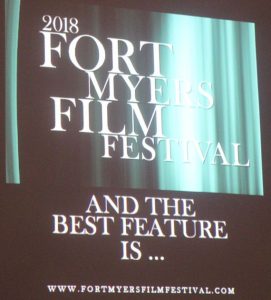 plaid-skirted school girl. However, the physician is not Jasmine's only sexual partner. As the story begins, she also enters into a relationship with a sexually-inexperienced 19-year-old pixie by the name of Maya Mitchell who falls hard for Jasmine and her wild, worldly ways.
In her euphoria following her first time with Jasmine, Maya steps off a curb into the path of a car. Miraculously, the driver avoids running her over. As fate would have it, the man behind the wheel turns out to be her estranged father whom she hasn't seen since her mother kicked him out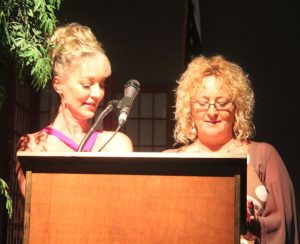 after catching him with young girls (or call girls willing to play the part). Yes, you guessed it, Maya's dad turns out to be Jasmine's sugar daddy, and the balance of the film follows their machinations as the girls work out their relationship with each other and Dr. Daddy.
Besides an intriguing storyline and marvelous character development, Daddy Issues is denoted by beautiful cinematography and exceptional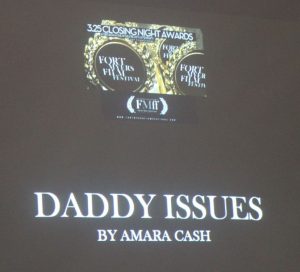 acting.
Madison Lawlor plays Maya Mitchell. Lawlor's resume also includes Until Forever (2016), Close Range (2015) and Franklin & Bash (2011). Montana Manning is Jasmine Jones. An actor and director, Manning's credits include Harry Potter and the Goblet of Fire (2005) and Hollyoaks (1995). Dr. Craw is played by Andrew Pifko, whose recent screen credits include the 2017 season premiere of Criminal Minds, College Humor's Fatal Decision, NCIS:LA,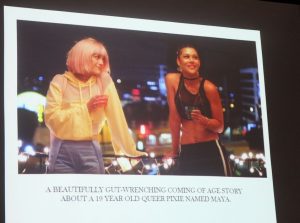 Children's Hospital, The Big C, ANT Farm, The Mentalist and as a notably darker Walt Disney in Screen Junkies, Roast of Beauty and the Beast. His theater credits include the L.A. premiere of Sarah Ruhl's In The Next Room, Banquo in Macbeth (Roust – NYC), Mercutio in Romeo & Juliet (Resurgence – Toronto), I Love You, You're Perfect…Now Change (Follows/Latimer –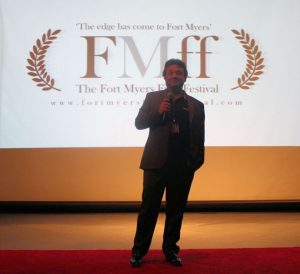 Toronto), LOL (Algonquin – NYC) and had the career privilege of being hired by Marvin Hamlisch to workshop the musical of Sweet Smell of Success.
It's small wonder that following the screening one FMff viewer told writer/Executive Produced Alex Bloom, "It's one of the best films I've seen in my entire life; just outstanding!"
"We really wanted to do a film that [depicted] people in their lives – that didn't ask you to judge them, tell you how to judge them or ask you to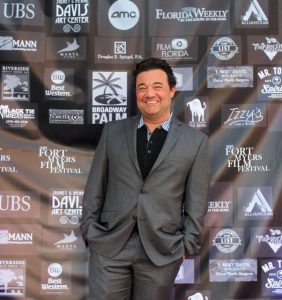 judge them at all," explained writer/producer Alex Bloom during the Q&A that followed the film. "I think there's a lot of media right now, whether it's in cinema, television, or podcasts, where you are told this person is a good guy, this person is a bad guy; this person is right, this person is wrong; this is correct, this is incorrect. Quite frankly, for anyone sitting in this room or outside, in the surrounding Fort Myers area or Florida, the United States or the world, we're all multi-faceted people with varying degrees of rights and wrongs.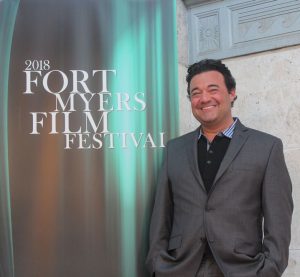 Where we came from informs who we are. We wanted to do a project that that respects that there are lots of different types of people and that no one person is defined by just one characteristic. So what we attempted to do with this project – and hopefully succeeded – is to let people go along for the experience with the characters rather than telling you this one's in the right and this one's in the wrong because that's not really how life works in my opinion."
Bloom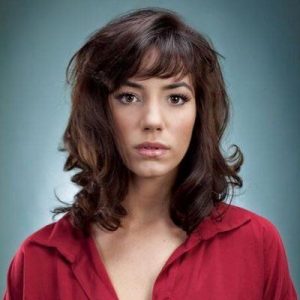 is one-half of Under 1 Roof Production Company, which he founded in 2014 with director Amara Cash (right). Her modern vision, unique perspective, and dynamic, fresh directing and editing combined with Alex's industry prowess, storytelling savvy, and unrelenting dedication to finding creativity in all things, makes U1R an exciting and wonderfully versatile production company that's dedicated to developing and cultivating all forms of creative expression. Daddy Issues is the company's first feature film.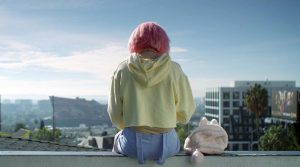 Although the film ends in Florence, Italy, the bulk of the action takes place in West Hollywood, where Bloom and Cash not only maintain U1R's offices, but their individual residences. "West Hollywood is a very appropriate place for the story to take place," Bloom noted for the FMff audience following the screening.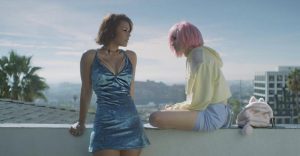 "I've lived in West Hollywood all my life and it's a wonderful thing to be able to walk around in a microcosm where everyone is very tolerant, very accepting, and whatever you want to do and how you want to do it, whatever you want to be in life is okay."
There was a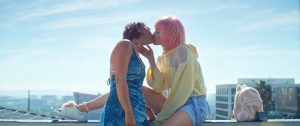 practical reason for choosing West Hollywood for most of the story. They were able to save on sets by using Amara's place for Jasmine's apartment and Alex's house and furnishings for Dr. Craw's residence.
While a couple of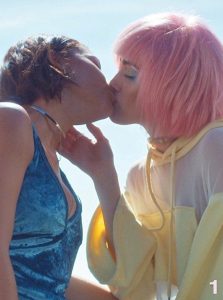 viewers felt that the storyline stood on its own without the need to change locations to Florence at the film's end, Bloom answered that the decision was based on their view that Florence best matched the creativity and sense of intellectual freedom that Maya achieves at the story's conclusion. "The vibe, the freedom, everywhere you look, there's art and history."
Bloom expressed appreciation and admiration for his director, who had to cancel plans to attend the screening at the last moment because she tore and ACL and could not travel. Her skills as a film editor enabled U1R to film efficiently and economically in Florence, but her creative input was also instrumental when it came to script and character development.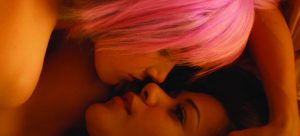 "As a writer, I can say that it's really terrific to have a director so diligent and attentive to character development and story development and who keeps pushing you and pushing you to make everything come from a place of truth and reality, but who also inspires you to be creative," said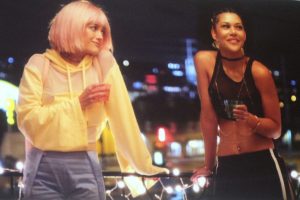 Bloom.
"As executive producer, I'm just very proud to have sourced such a great team. I'm here representing all the people who devoted so much time and talent and ability to the film," added Bloom who sees his job not as the person who produces great work, but who inspire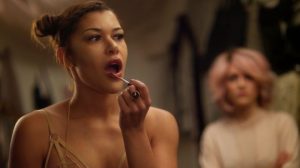 others to do so. "This is a culture of inspired teamwork, new ideas, exciting possibilities, and enthusiastic risk taking."
April 2, 2018.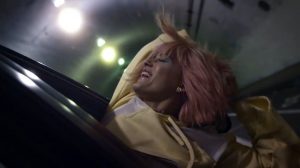 RELATED POSTS.