'Boys School' writer and director Ric Acevedo in the frame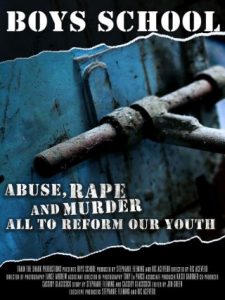 One of the film being shown during the 8th Annual Fort Myers Film Festival is Boys School, an 80-minute documentary written and directed by filmmaker Ric Acevedo.
Acevedo has produced or co-produced a number of shows that have aired on BRAVO, VH-1, CMT, Telemundo and TCL. In addition to writing, directing and co-producing Boys School, he produced the short film Easy Living (released 2017), The Neebles Pilot (an animated television show for North Atlantic Media), the fundraising video for The Fantastic Life of Jack Palinkas, the web series No Good Deeds and the hit show on Telemundo, La Voz Kids. He is currently directing a theatrical film titled Searching for Beati Paoli.
Ric Acevedo was born in San Juan, Puerto Rico but now calls Orlando home (although he also spends considerable time each year in Amsterdam). Ric's love of documentary filmmaking comes from years of watching films by Jack Cousteau, Ken Burns, and Michael Moore. An avid storyteller, Ric enjoys creating new characters from every day inspirations. Aside from filmmaking, Ric's passions include photography, horseback riding, and kayaking.
March 13, 2018.
RELATED POSTS.