'Full Circle' filmmaker Raymond Knudsen in the frame
The 8th Annual Fort Myers Film Festival takes place March 21-25, 2018. Among the more than 90 films that will be screened during the festival's five-day run is Full Circle, a short documentary directed by award-winning filmmaker Raymond Knudsen. The film follows FSU alum and Super Bowl champion Anquan Boldin and the charitable initiatives he has undertaken throughout his hometown of Pahokee, Florida.
Knudsen is an aspiring director and producer attending The Florida State University College of Motion Picture Arts. Being the recipient of the 2014 Burt Reynolds Scholarship, winner at the Fort Lauderdale and Palm Beach International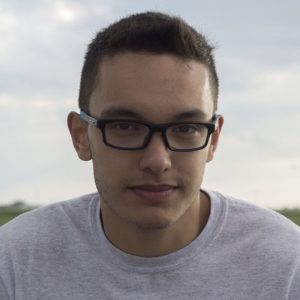 Film Festival, and former intern at the Palm Beach County Film & Television Commission, Knudsen plans to make the most of his opportunities and learn as much as possible in collaborative and team settings. His goal is to tell personal and thought-provoking stories that will hit home with audiences around the world. Knudsen recently completed his first documentary film, Full Circle, which follows the story of Super Bowl champion and NFL Man of the Year, Anquan Boldin, and his charity efforts within his hometown of Pahokee, Florida.
"I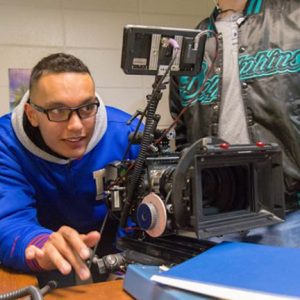 grew tremendously as an individual and filmmaker throughout this process," reports Knudsen. "Traveling throughout and learning about a place that I grew up so close to was very enlightening and humbling."
The short documentary has screened at over 15 festivals around the country, and will be screening on South Florida PBS later this year as part of their film-maker program that brings much-needed exposure to over 50 South Florida stories.
"The plan
from here on out is to make films and documentaries with a positive message just like this one," Knudsen adds. "I hope this documentary inspires others in and out of the public spotlight to give back to others like Boldin has."
Full Circle will screen in the grand atrium of the Sidney & Berne Davis Art Center at the 2018 Fort Myers Film Festival on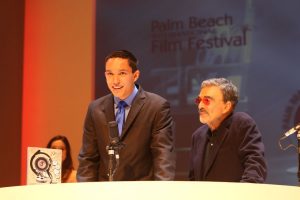 Saturday, March 24th at 4:00 p.m. For tickets or more information, please visit http://www.fortmyersfilmfestival.com.
And you don't have to be rolling to walk the red carpet this year. Tickets for the opening night red carpet reception and movie only are just $12. That's less than a movie at Bell Tower! Get your tickets now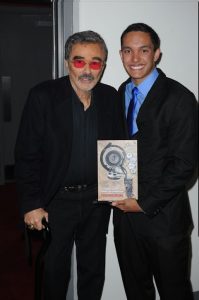 at https://www.bbmannpah.com/performance.php?id=1015.
March 16, 2018.