Friends of Cayo Costa State Park in the frame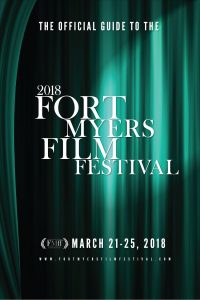 On March 23, the Edison & Ford Winter Estates and the Fort Myers Film Festival will present Mullet and Mangroves – The Pioneer Families of Cayo Costa on the historic Ford lawn. Directed by Ilene Safron of Main Sail Video, the film shows Cayo Costa Island through the eyes of the present-day descendants of the island's pioneering fishing families. The documentary was a project of the Friends of Cayo Costa State Park and the Barrier Island Parks Society.
The Friends of Cayo Costa State Park (FoCC) is based on Pine Island, Florida. FoCC is a division of Barrier Islands Park Society (BIPS), a 501( c)(3) organization which is the official Citizens Support Organization for Cayo Costa, Gasparilla, Stump Pass, Don Pedro State Parks and Port Boca Grande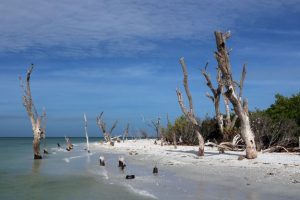 Lighthouse & Museum. All funds raised by FoCC are used exclusively for Cayo Costa State Park. For more information, please telephone 941-527-7865 or visit http://www.friendsofcayocostastatepark.org.
The Friends of Cayo Costa State Park provide the following timeline/chronology of important Cayo Costa dates:
500-1600                   Calusa
1513                             Ponce de Leon arrives
1800                            Cuban fishermen set up fish ranchos
1831                             Florida becomes U.S. territory
1846                            U.S. government claims Cayo Costa as reserve land
1866-90                      Permanent pioneer family settlements established
1901                             Pioneer settlers leave the island
1904                            Quarantine station established on the island
1910-25                       Pioneer family settlers return to Cayo Costa
1958                            Last settler family leaves the island
1985                            North end of Cayo Costa becomes a state park
[Photos are from Cayo Costa Island A Pioneer Pictorial as posted on Friends of Cayo Costa State Park.]
March 21, 2018.
RELATED POSTS.