Latest on 'Surviving Lunch' and filmmaker KT Curran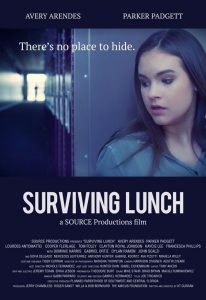 On April 13, the 9th Annual Fort Myers Film Festival will screened the feature film Surviving Lunch produced by Source Productions. Based on true stories about real American teenagers ripped from today's harrowing headlines, this timely and important film shines a light on bullying and school violence. So well done, it didn't just garner the award for Best Feature Film, it staggered the audience who viewed it.
Surviving Lunch was produced by Source Productions, a national film company created by Planned Parenthood of Southwest and Central Florida and features an exciting and talented cast of young professional actors – all of whom are committed to using their talents to address bullying and gun violence in American schools.
FMFF is not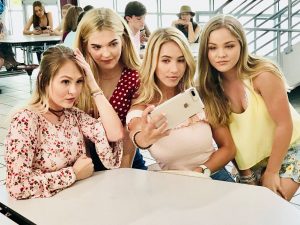 the only film festival to screen Surviving Lunch. Nearly 700 people attended its premiere at the Sarasota Film Festival, and enjoyed a near sell-out at its second screening the following day. The feature is an AWIAFF 2019 Official Selection (which screens at Laemmle Santa Monica) and was also shown by the Artemis Motion Pictures Women in Action Film Festival in Los Angeles (where Director KT Curran was a Pop Culture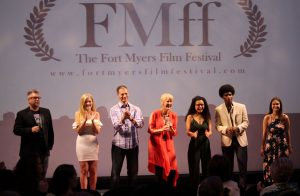 Hero panelist). It has also just been made an Official Selection by the Buffalo International Film Festival and will be screened there in October.
Director KT Curran promises more news about the film this Fall.
And in other news, Shining Star Players (a New Jersey youth production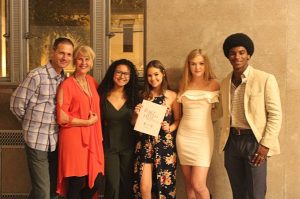 company who produces various theatrical works) performed The End of Summer on July 24. A clarion call about the dangers of driving while impaired, KT Curran was inspired to pen the play by the tragic loss of Lauren Miville, a beautiful Sarasota teen actor whose promising life was cut short by a drunk driver.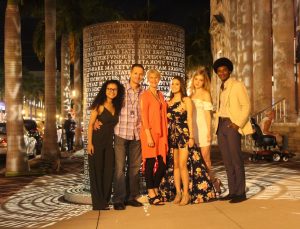 July 28, 2019.
RELATED POSTS.