Civil rights activist and musical instructor Reginald Billups records Otocast audio for USCT 2nd Regiment Monument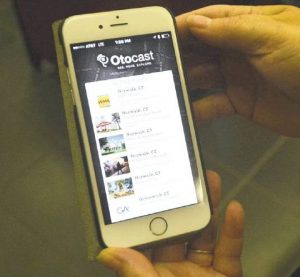 In 2018, the City of Fort Myers launched a free mobile app that enables resident, vacationers and other cultural tourists to learn all about the public artworks that are interspersed throughout town. Called Otocast, the app contains text and historic photos for each covered artwork. But the app's centerpiece is an audio recording made by the artist who created the piece or someone who is intimately familiar with the artwork and the stories it recounts. By virtue of this audio component, Otocast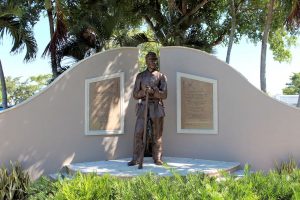 is like having your very own tour guide who knows the coolest facts and behind-the-scenes stories about the art pieces you see all around you.
One of those artworks is the USCT 2nd Regiment Monument in Centennial Park. The memorial features a larger-than-life "bronze" of a fictional sergeant in the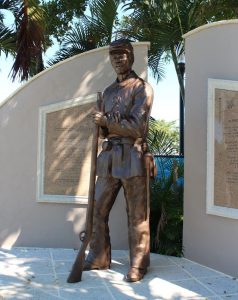 United States Colored Troops 2nd Regiment. He is standing before a gate within a wall. The wall represents slavery; the gate symbolizes the freedom provided by emancipation. The soldier memorializes the 179,000 African American men who served in the Union Army and the 19,000 who served in the Union Navy during the Civil War.
Closer to home, the fictional soldier also represents the 168 men of Companies D and I of the USCT 2nd Regiment who were stationed in Fort Myers in 1865 and defended the Union outpost from Confederate attack during the Battle of Fort Myers on February 20, 1865. A roster listing the names and ranks of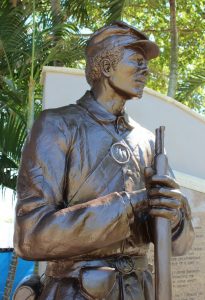 these soldiers is on display at the Williams Academy Black History Museum on Dr. Martin Luther King, Jr. Boulevard in Dunbar's Clemente Park.
An audio recounting these and other interesting facts about the USCT and the Battle of Fort Myers has recently been added to Otocast, and the deep and distinguished voice you'll hear when you listen to it belongs to Reginald Billups. Since his teenage years in Birmingham, Alabama – where he registered people to vote, marched for freedom behind Dr. Martin Luther King, Jr. and was arrested for protesting – Reginald Billups has been a civil rights activist and civic leader. For 27 years, he served on the Dunbar Festival Committee that started the annual commemorative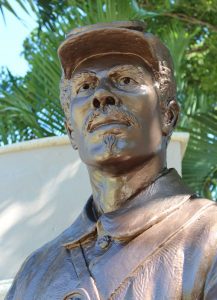 march on Dr. Martin Luther King Jr. Day. Today, he co-owns the Fort Myers Oxford School of Music with his wife, Bernadette.
And taking advantage of his musical background, Billups included a piano rendition of "The Battle Hymn of the Republic" as backdrop for the stirring recording. If are interested in learning more about the USCT and the Battle of Fort Myers and the monument that symbolizes both, give the audio a listen. If you don't have Otocast on your phone already, download it now. It's free, user friendly and available in the app store on your phone.
July 24, 2019.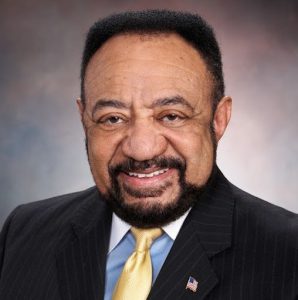 RELATED POSTS.