'Fire Dance' once again sporting classy red finish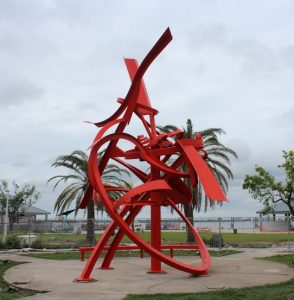 Noel Painting has completed Fire Dance's make-over. While a quality control inspection is still needed, work on the 25-foot modernist sculpture is done. The sculpture was sanded, primed and repainted over the past three weeks to address fading, tagging and skateboard damage that's occurred since the sculpture was installed in the winter of 2011. Today, it is once again sporting its classy red finish.
Fire Dance was the first commission awarded to an artist by the City of Fort Myers Public Art Committee. Conceived and fabricated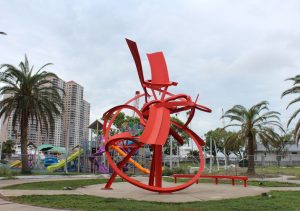 by Ohio-based proto-architectural sculptor David Black, its medley of circles, spirals and counterbalances represent the Centennial Park West's energy and vitality during concerts and similar events.
Noel Painting is one of the largest and most respected painting contractors in the entire state, Noel Painting has tackled everything from modest family homes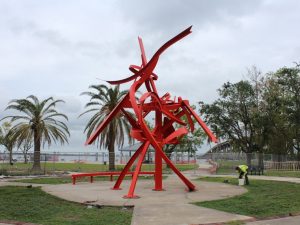 and multi-million-dollar estates to Publix grocery stores, Harley dealerships, high-rise condos, major hotels and the Alliance for the Arts. Under the direction of father-son team Steve and Travis Noel, the company has built a reputation over the years for blending traditional craftsmanship with current technologies.
The cost of the project was paid from the City's public art fund.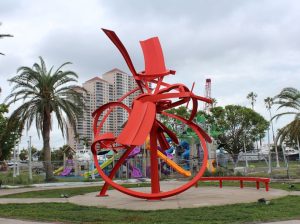 By ordinance, the public art fund receives one percent of the construction budget for capital improvement projects exceeding $250,000 that are initiated by the City from time to time as well as voluntary contributions from philanthropically-minded developers, contractors, property owners and citizens.
Studies show that public art delivers a host of benefits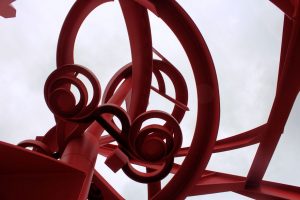 to the surrounding neighborhood by creating what urban designer Mitchell Reardon calls "community fingerprints" – spaces that make people feel represented and give them a sense of ownership and belonging. An artwork's community-building powers can combat feelings of anxiety and social isolation. And exposing young children and teenagers to outdoor artworks can be especially uplifting and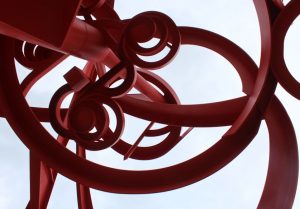 inspiring on both a conscious and subliminal basis.
Art encourages creativity and imaginative thinking, two skills that are increasingly linked with long-term professional success. "Encouraging [people] to use their imagination can help them actively engage with new concepts and discover connections between ideas, as well as provide advantages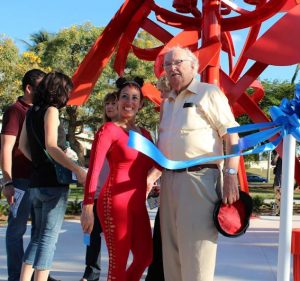 for their social and emotional well-being," the UF Online Master of Arts in Education program concludes in an August 1, 2021 article. Along these lines, researchers from the University of Illinois at Chicago's Department of Public Administration have linked the mere act of viewing works of art to higher levels of civic engagement and social tolerance.
The City's public art collection presently consists of 30 portable works (such as busts, paintings and prints) and 38 outdoor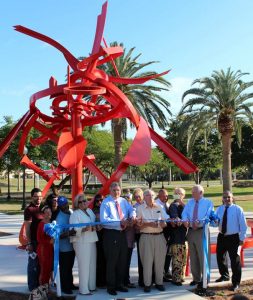 artworks which are located in 26 separate art hubs dispersed throughout each of the City's six wards. However, the City's Public Art Committee in collaboration with the Community Redevelopment Agency has commissioned two new sculptures as well as a 54-panel mural project that will be installed on the concrete stanchions and obelisks that are part of the decorative railing that surrounds the detention basin adjoining the Luminary Hotel. The former are scheduled for installation in the summer of 2023. Installation of the river basin murals is due to begin in mid-December.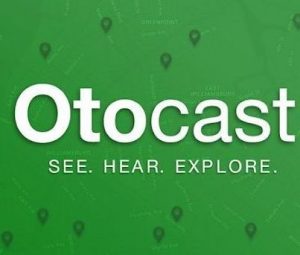 For more information about the City's public art collection, please visit the City's website or download Otocast, a free mobile app that provides text, historic photographs and audios that tell little known stories about the art, artists and historical significance of each art piece.
November 29, 2022.
RELATED POSTS.