'Les Mis' encore performance play dates, times and cast list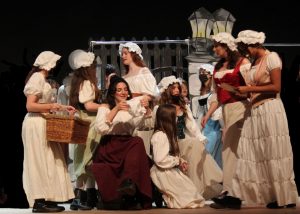 Musical:  Les Miserables School Edition – The Encore
Novelist:  Victor Hugo
Synopsis:  Les Misérables tells the story of Jean Valjean, a former convict who spends a lifetime seeking redemption. Set against the backdrop of 19th-century France and the aftermath of the French Revolution,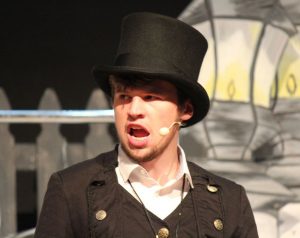 this timeless story of intertwined destinies reveals the power of compassion and the quiet evil of indifference to human suffering. As Valjean's quest for a new life carries him into Paris and to the barricades of the Student Revolution, he is hunted by Inspector Javert and the ghosts of his past. Amidst a battle for the soul of Paris, he discovers the true meaning of love and salvation.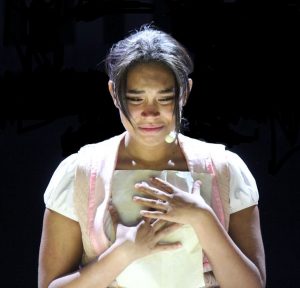 Director:  Dana Alvarez
Music Director:  Matt Koller (of the City of Palms choir and former Fort Myer High Choir Director)
Choreographer: Sami Doherty
Cast:
Jean Valjean-  Harvey Evans
Javert- Julian Viacava
Fantine- Katae Boswell
Gavroche- Logan King
Thenardier- Diego Diecidue
Madame Thenardier- Yovanna Ignjatic
Eponine- Ava Stoeberl
Little Eponine- Avalyn Calandra
Marius- Keith Williams
Enjolras- Elijah Grant
Cosette- Aubrey Barnhouse
Young Cosette- Evangeline Nudi
Combeferre/Bishop – Jamie Woolam
Feuilly- Gabe Nudi
Courfeyrac/Foreman – Bradyn Parmelly
Joly- Landon O'Brien
Prouvaire- Arlon Won
Lesgles- Gabe Cruz
Grantaire- Matthew Brice
Ensemble: Addison Smith, Allison Tarabokija, Annalise Modica, Ashlynn Richardson, Athena Rose Belis, Averie Carlson, Braden Odum, Cassie Grossarth, Catherine Olsen, Emma Bambrey, Faith Farnsworth,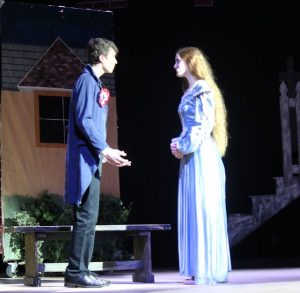 Georgia Rainero, Jorja Evans, Kennedy Fields, Madison Tripp, Mary Cossentino, Mia Odum, Olivia Matsen and Zoe Belis
Play Dates and Times:
Friday, June 23 at 7:00 p.m.
Saturday, June 24 at 2:00 and 7:00 p.m.
Sunday, June 25 at 2:00 p.m.
Tickets: Please visit melody-lane-pac.ticketleap.com/lis-mis/.
Place: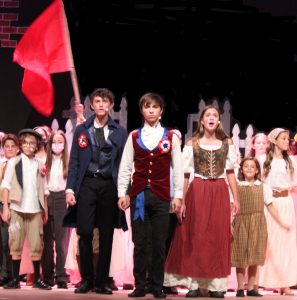 Cultural Park Theatre, 528 Cultural Park Boulevard, Cape Coral, FL
June 17, 2023.