Katae Boswell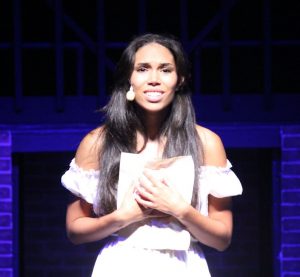 Katae Boswell plays the part of Maggie Winslow for Melody Lane Theatre in A Chorus Line Teen Edition. Hers is a sweetheart of a character, a dreamer from California who can't think of anything else she'd rather do besides dancing, but she senses that her "sell by" date is far approaching. You'll really get o know Katae's character during her monologue "At the Ballet."
Melody Lane audiences are still talking about Katae's portrayal of Fantine in Les Miserables, a role originally performed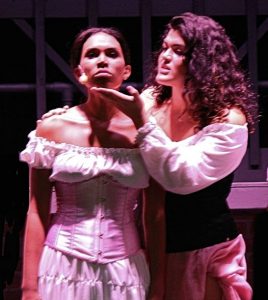 for Melody Lane Theatre in 2021. Prior to that, Katae played the Balladeer for the Alliance Youth Theatre in Stephen Sondheim's Assassins, the ersatz narrator who doesn't merely introduce the players or describe the action taking place on stage but serves as the voice and personification of the American Dream (namely the promise that anyone and everyone can have house, home and happiness if they just work long and hard enough and that, inevitably, good will ultimately triumph over evil). With powerful vocals and the uncanny ability to speak volumes with a lilt in her voice or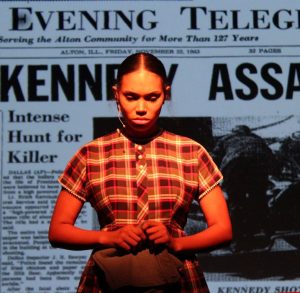 the lift of a single brow, Boswell was magnificent in the role as a forceful stand-in for not just the American dream, but the American people.
Katae's other stage credits include the part of Little Red Riding Hood in Belle Theatre's production of Into the Woods, Bea Bottom in Something Rotten at North Fort Myers High School and Frances in Burnt Part Boys for the Alliance Youth Theatre.
February 11, 2022; revised July 19, 2023.