'Faceless' play dates, times and ticket information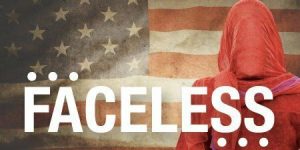 Play:  Faceless
Playwright:  Selina Fillinger
Genre:  Drama
Tag:  An enthralling, thought-provoking performance based on a real court case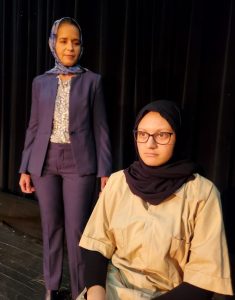 Synopsis:  Based on real people and true facts, the story revolves around eighteen-year-old Susie Glenn, who is on trial for conspiring to commit acts of terrorism. The prosecutor is a recent Harvard Law grad and practicing Muslim named Claire Fathi. Engaged to an ISIS fighter she met through social meida, Susie believes wholeheartedly in radical Islam. For her part, Claire questions Susie's right to profess herself a true Muslim while, at the same time, knowing that she hereself is being used as a token in the prosecution of Susie's case.
Director:  Miguel Cintron
Cast:
Play Dates and Times:
7:30 performances are on Thursday-Saturday, January 19-21 & January 26-28; and
2:00 p.m. matinee on Sunday, January 29.
Tickets:  Tickets are $25 for members, $30 for non-members and available at ArtInLee.org or by calling the box office at 239-939-2787.
Place:  Foulds Theatre at the Alliance for the Arts, 10051 McGregor Boulevard, Fort Myers.
January 10, 2023.