'Bad Kiwis' wins best Short Short film at 8th Annual Fort Myers Film Festival
The 8th Annual Fort Myers Film Festival wrapped up last night at the Broadway Palm Dinner Theatre with a champagne and dessert awards ceremony, and taking top honors as Best Short Short film was Bad Kiwis, directed by and starring Deb Foster and Rebecca McFadzien.
Olivia (Foster) and Summer (McFadzien) are two Kiwi actresses trying to make it in Los Angeles. (Kiwi is the nickname by which New Zealanders refer to themselves.) Although they have the best of intentions, things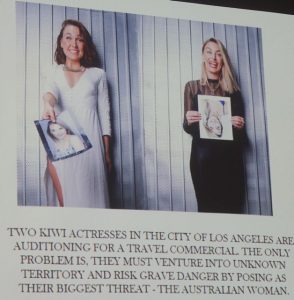 have a way of going awry for the duo, especially during auditions. They have both been asked to audition for a travel commercial. All they have to do is deliver a simple line: "There's no place like Australia, so come on, get over here." But there's a problem. A Big Problem. They must face their biggest rivals, the Australians! In fact, even worse, they must pretend to BE Australian. Things go from bad to worse as Olivia whips out the worst Australian accent known to mankind and Summer totally loses it when the casting directors realize she's actually from New Zealand.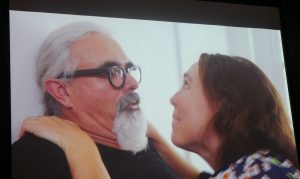 In fact, 0ne of the funniest sequences in the film takes place when the casting director tells Summer that New Zealand is amazing country. "They say it looks exactly like Lord of the Rings." Outraged, Summer launches into a facetious Gollum impersonation before proceeding to beat up the casting director and trash the audition room.
"We all managed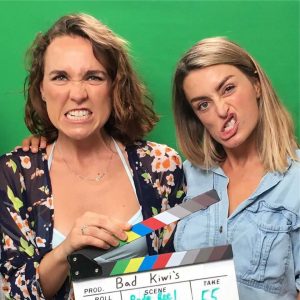 to somewhat hold it together during the takes and then erupted in to fits of laughter in between," the mischievous Kiwis admit unapologetically.
"The film idea was born after we both auditioned for an Australian commercial in Los Angeles," Foster and McFadzien note. "We talked after our audition and had found that both of us had the same hilarious experience in the waiting room as the Australian actresses there knew right away that we were from New Zealand." Deb and Rebecca self-funded most of the project, which they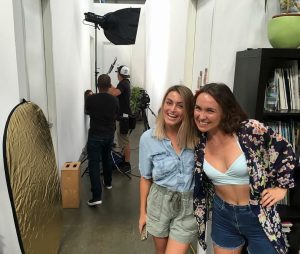 completed on a "very low budget." They were given space at the Santa Monica Art Studios to shoot a lot of the film, and attracted "four brilliant Australian actors" who were only too happy to be part of a film that pokes fun at Kiwis ("and a little bit of fun at them too").
The 3:26 minute farcical comedy includes a tantalizing blend of regional humor and "down unda" slapstick.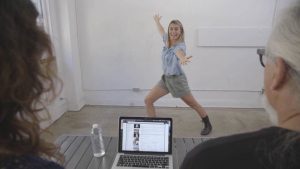 Not surprisingly, it has been juried into a number of international film festivals (including the Atlanta Comedy Film Festival and Portland Comedy Film Festival), and won the Best Micro Short Film Award at the Austin Comedy Short Film Festival in 2017.
But as far as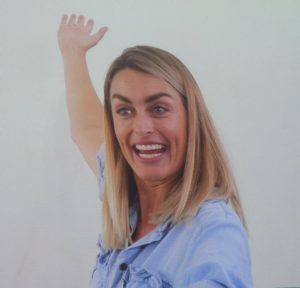 we're concerned here in Fort Myers, these bad Kiwis didn't just kill it, they broke the camera!
March 27, 2018.
RELATED POSTS.