'The Play That Goes Wrong' part Monty Phython, part Sherlock Holmes, all mayhem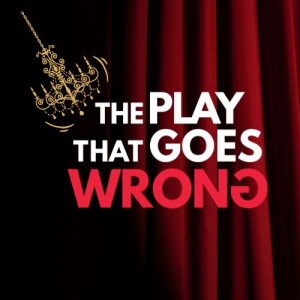 To kick off its 14th season, The Laboratory Theater of Florida pays homage to the theatrical arts with a play within a play – where everything that can go wrong does, with hilarious results. It's The Play That Goes Wrong by Henry Lewis, Jonathan Sayer and Hendry Shields, and the production marks the comedy's Southwest Florida premiere.
Part Monty Python, part Sherlock Holmes, and all mayhem, this Olivier Award-winning show is disastrously delightful. The fictitious Cornley Polytechnic Drama Society, whose limited funds have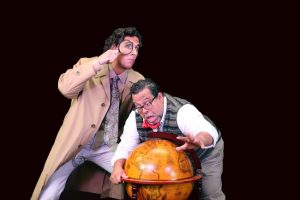 allowed them to produce hits such as James and the Peach and The Lion and The Wardrobe, has received a substantial donation to produce an exciting whodunit, The Murder at Haversham Manor. But "break a leg!" takes on new meaning with this woefully misguided troupe of actors. This play-within-a-play is beset with an unconscious leading lady, a corpse who can't play dead, a flustered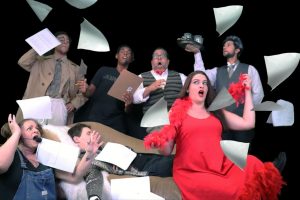 detective, and a literacy-challenged butler who must manage technical gaffes, forgotten lines and falling scenery.
"British actors, a slickly choreographed sword fight, and a murder mystery with more twists and turns than you could hit with a cat make The Murder at Haversham Manor the must-see show of the season,"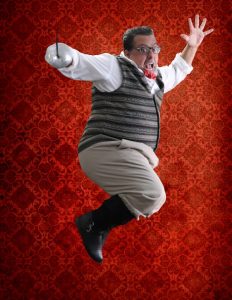 touts Lab Artistic Director Annette Trossbach. "Previously plagued by budgetary constraints, the Cornley Polytechnic Drama Society is thrilled to present this show, which promises to be the most exciting ever. If you enjoyed Noises Off and Play On!, you'll love The Play That Goes Wrong. Truly, there are so many things that must 'go wrong' in this show – choreographing the mayhem for safety and maximum comic effect makes this show one of the most challenging of my career."
Directed by Annette Trossbach, The Play That Goes Wrong stars Miguel Cintron (Robert/Thomas Colleymoore), Andrew Sarkozy (Chris/Inspector Carter), Giuseppe Anthony (Dennis/Perkins), Danielle Channell (Sandra/Florence Colleymoore),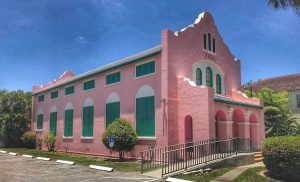 Les Englehart (Max/Cecil Haversham), Heather Johnson (Annie), Matthew Roman (Trevor), and Daniel Sabiston (Jonathan/Charles Haversham).
Go here for play dates, times and ticket information.
August 21, 2022.