Danielle Channell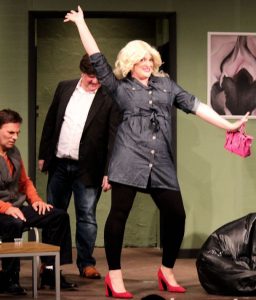 Danielle Channell is a talented comedic actor living and working in Naples, Florida. Past credits include trophy wife Kaitlyn Gordon, brainiac neurosurgeon Angela Saperstein-Koplan and caustic Bohemian author Brianna in Let Nothing You Dismay, Beatrice Pomeroy in Don't Talk to the Actors for The Studio Players in Naples, Sheri Steinberg-Johnes in Mitch Albom's And the Winner Is …., producer Julia Budder in It's Only a Play, Broadway producer Elsa Von Grossenkneuten in The Musical Comedy Murders of the 1940s and the beautiful, charming and talented Meg McGrath in Beth Henley's Southern Gothic tragi-comedy, Crimes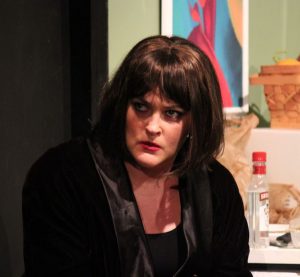 of the Heart.
Danielle is also known for her role as Christine in the short film Ordinary Story, which was written and directed by local filmmaker and photographer Tony Myles.
She will be appearing next as Mae in The Studio Players' production of the Pulitzer-winning Cat on a Hot Tin Roof by legendary Tennessee Williams.
June 27, 2019; revised November 15, 2019.