'The Play That Goes Wrong' play dates, times and tickets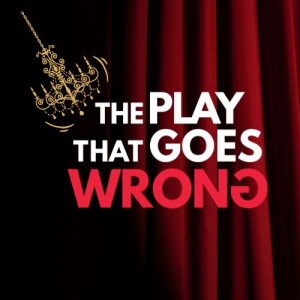 Play:  The Play That Goes Wrong
Playwrights:  Henry Lewis, Jonathan Sayer and Hendry Shields
Genre:  Comedy/Farce
Synopsis: The Cornley Polytechnic Drama Society is preparing to stage their new production, the 1920s murder mystery Murder at Haversham Manor. However the set is not yet complete and there is no time to finish it off … the show must go on! With a murder (and a moving corpse) established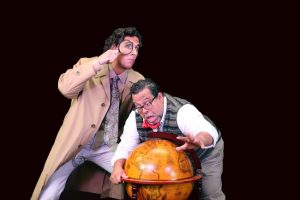 from the beginning, the murder mystery gets into full flow. However, the props start to disappear, actors go missing and the set begins to collapse around, and often on, the cast. Mayhem ensues, the acting gets worse, and the set becomes increasingly dangerous, but the company soldier on regardless. The question is whether any of the cast and crew will remain standing, or conscious,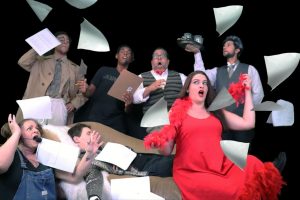 by the final curtain?!
What the Critics Say: "If you are in the mood for laughs, sight-gags, double-takes, craziness, wacko antics, pure fun, here is your show." Chicago Tribune
Director:  Annette Trossbach
Scenic Design: Gabrielle Lansden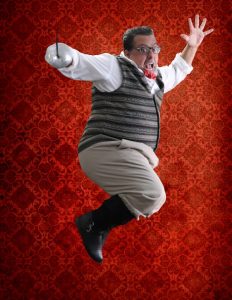 Technical Director:  Jonathan Johnson
Costume Design:  Alena Stevenson
Lighting/Props:  Steven Michael Kennedy.
Cast:
Play Dates and Times:
8:00 p.m. on October 12, 13, 14 & 15 and 19, 20, 21 & 22; and
2:00 p.m. on October 16 & 23
Tickets: Tickets are $30 each or $10 for students with valid student IDs. There are half-priced previews on September 14th and 15th at 8 p.m. and a new Thursday night special ticket price of $25 each for adults. Socially distant seating may be available and must be scheduled in advance with the box office. For tickets, please call the box office at 239.218.0481 or online at www.laboratorytheaterflorida.com.
Anyone holding tickets for performances postponed by virtue of Hurricane Ian can exchange them by calling the box office at 239.218.0481. The exchange will give the ticket holder full value towards a new ticket for any performance this season.
Location:  Laboratory Theater of Florida, 1638 Woodford Ave, Fort Myers, FL 33901.
Sponsors: Marlene and Darrell Smith.
August 21, 2022.