'Young Frankenstein' play dates, times and ticket information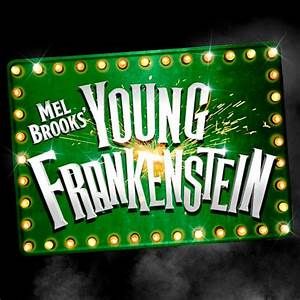 Play:  Young Frankenstein
Book: Jeffrey Jackson on an adaptation of Mary Shelley's 1818 novel Frankenstein: or, The Modern Prometheus by Gary P. Cohen
Music: Mark Baron
Synopsis:  The grandson of the infamous Victor Frankenstein, Frederick Frankenstein (pronounced "Fronk-en-steen") inherits his family's estate in Transylvania.. With the help of a hunchbacked sidekick, Igor, (pronounced  "Eye-gore"), and a leggy lab assistant, Inga, (pronounced normally), Frederick finds himself in the mad scientist shoes of his ancestors "It's alive!" he exclaims as he brings to life a creature to rival his grandfather's. Eventually, the creature escapes  and hilarity continuously abounds.
Director:  Brenda Kensler
Musical Director:  Julie Carver
Production Coordinator: Scott Carpenter
Cast:
Play Dates and Times: Thursday through Saturday at 8:00 p.m. from September 30 through October 24.
Tickets: Call 239-284-5214 or visit https://www.newphoenixtheatrefortmyers.org/box-office.
Location: New Phoenix Theatre is located at 13211 McGregor Blvd., Suite 1 & 2, Fort Myers, FL 33919.
Next up:  I Hate Hamlet (11/4-11/21)
August 21, 2021