Spotlight on January TGIM celebrity judge Leila Mesdaghi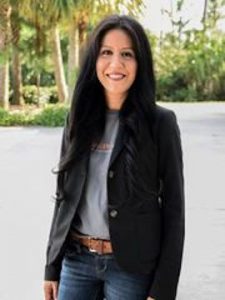 Hosts Eric Raddatz and Melissa DeHaven have assembled one of the most talented celebrity judging panels in the history of T.G.I.M. for the Fort Myers Film Festival's January screenings. Joining actor Amanda Hootman and Main Sail Productions' Ilene Safron Whitesman is performance artist Leila Mesdaghi.
Leila Mesdaghi is an NYC-born Iranian-Colombian performance artist living in Fort Myers and working as an assistant at the Rauschenberg Residency on Captiva Island. Through her performance pieces, she comments on social and political issues like war in the Middle East, the negative reflections of Social Media in society, the housing crisis in the U.S, and the price and promise of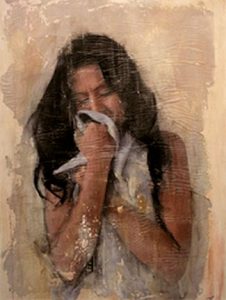 progress.
Over the past few years, Mesdaghi has increasingly used video both to supplement performance pieces and as a medium for her performance art. Among work in the latter category is Aah, Gratitude and Khoda, Khod'a: God, Self (three videos shot in Iceland in 2014), Deeper Than Sorrow (a 2015-2016 video filmed in the empty pool in the garden of her family's home in Tehran, Iran), Privilege of Removal (lensed in Fort Myers in 2016), When The Clouds Cry (made during a Sunpeaks Artist Residency in Colorado Springs in 2016), 126 Seconds (a film she created at Sunpeaks Artist Residency in collaboration with Mariapia Malerba that was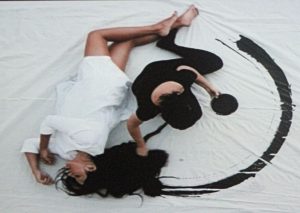 screened at TGIM in 2016) and For You I Will Die and Home vs Home2 (2019).
After earning a BA in Law from Tehran Islamic Azad University in 2000, Mesdaghi moved back to the United States  and worked in real estate for nine years beginning in 2005. In 2014, Leila decided to take an art class at Florida SouthWestern State College (then Edison State College),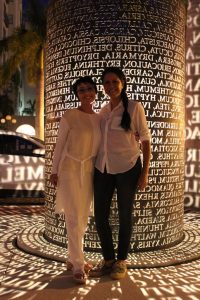 where she met studio art professor Dana Roes. It wasn't long before she decided to pursue her long-time passion for the arts, first earning a two-year degree from FSW and then a BA in Art from Florida Gulf Coast University, where she established a reputation for evocative, thought-provoking two-dimensional, three-dimensional and performance art pieces that have endured in their emotional appeal.
In addition to years of  traditional painting, Leila has explored disciplines and mediums such as sculpture, printmaking, and installation. In her most recent works she has been merging performance with video and photography to explore the spaces between presence and absence.
Clearly,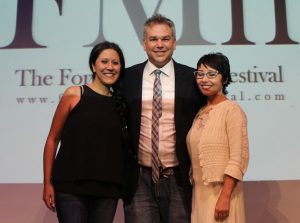 her analysis of film is informed by her experiences as a filmmaker and performance artist, her upbringing in Iran and her extensive travels.
Go here for more on Leila's body of work.
December 17, 2019.
RELATED POSTS.