Spotlight on January TGIM celebrity judge Ilene Safron Whitesman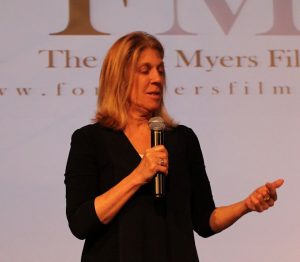 Hosts Eric Raddatz and Melissa DeHaven have assembled one of the most talented celebrity judging panels in the history of T.G.I.M. for the Fort Myers Film Festival's January screenings. Joining actor Amanda Hootman and performance artist Leila Mesdaghi is Ilene Safron Whitesman. Although normally hiding safely behind the viewfinder of her camera, Ilene has been out front a lot lately. She is the creative force behind Fort Myers, City of Palms – A Contemporary Portrait,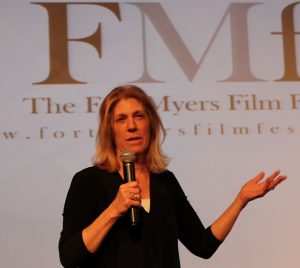 a beautifully lensed coffee table book that features her images and lyrical commentary by Amy Bennett Williams and filmed the documentary A Tale of Two Halgrims, which was shown on the lawn of the Edison and Ford Winter Estates during last year's edition of the Fort Myers Film Festival. [Go here for a synopsis of this documentary.]
In case Ilene Safron Whitesman is new to you, she is president and owner of Main Sail Video Productions, Inc. Whether it is designing digital art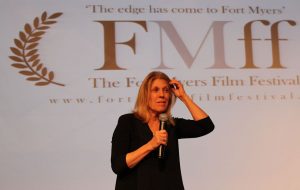 and motion graphics, producing television commercials, promotional videos and documentaries, or "going live" on social media, Main Sail is a recognized leader in the video production industry. Since its inception in 1989, Main Sail has received many national and international awards and distinctions, including a Suncoast Emmy,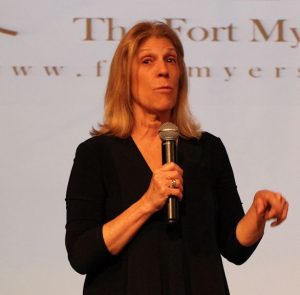 Addy Award, Communicator Award and Telly Award. Not surprisingly, Main Sail's client list includes such prestigious concerns as NBC Nightly News, CBS Sunday Morning, PBS, E! Entertainment and New England Sports Network/FOX Sports, and a host of Fortune 500 companies.
A Tale of Two Halgrims wasn't Ilene's first venture into the realm of locally-based documentaries. She broke that ground in 2018 with Mullet & Mangroves, a 30-minute film narrated by Bob Hite (WFLA-TV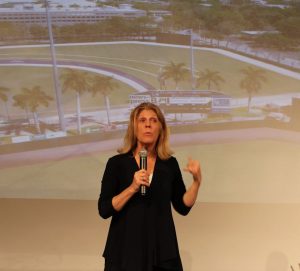 Channel 8's main news anchor for more than three decades) that depicts Cayo Costa through the eyes of the present-day descendants of the island's pioneering fishing families.
As both a filmmaker and videographer, Safron-Whitesman knows what she expects from any film that she views. As a TGIM celebrity judge, she'll share her experience and insights during her post-screening analysis on January 6. Doors open at 6:30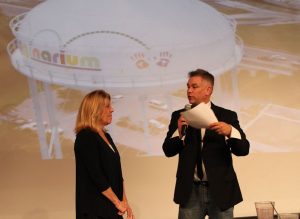 for cocktails and networking, with the screenings beginning promptly at 7:00.
The Sidney & Berne Davis Art Center is located at 2301 First Street in the heart of the downtown Fort Myers River District.
December 17, 2019.
RELATED POSTS.