What December's celebrity TGIM judges look for in a film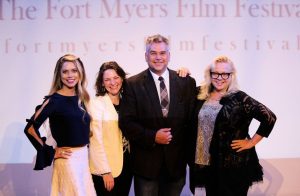 On Monday night, area cineastes convened in the grand atrium of the Sidney & Berne Davis Art Center for the December edition of TGIM (Thank God for Indie Monday) – just a few days short of the 86th anniversary of the old building's dedication as the United States Post Office on December 9, 1933. And hosts Eric Raddatz and Melissa DeHaven had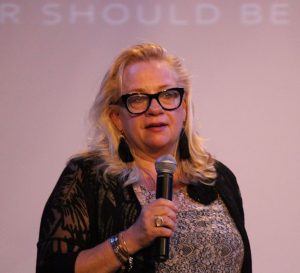 an assortment of animated and narrative short indie films for the audience and celebrity judges to view, consider and debate.
As is typically the case, some of the films were really, really good and others, well, didn't quite measure up. While everyone's opinion matters at TGIM and the audience often makes observations that escape Raddatz and the judges, it's the panel's unenviable task of getting the discussion started. While that often means that they have to try and make sense of cryptic and enigmatic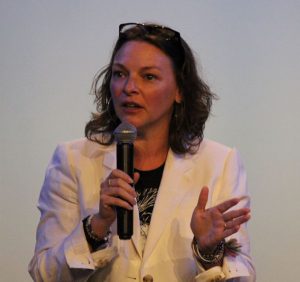 offerings, each judge has a wealth of education, training and experience from which to draw. But what Stephanie Davis, Rachel Burttram Powers and Betsy Opyt look for in a film are remarkably similar.
"I look for an engaging story," says Stephanie Davis, who is not only an accomplished actor, but a savvy stage director and writer. "It has to grab my attention within the first minute or two."
"I want a film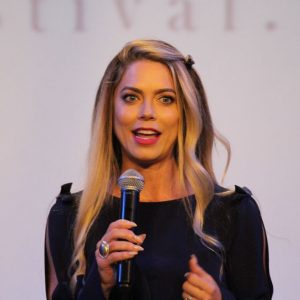 to take me for a ride," adds Rachel Burttam Powers, who has just completed filming seven episodes of The Right Stuff, a National Geographic television series that tells the stories of the first Mercury astronauts and their wives, and will be appearing later this month in Florida Repertory Theatre's production of Alabaster. In Burttram's experience, for a film to be capable of transporting her to another time, place and reality it must possess the quality of simple, concise and straightforward storytelling.
Actor, entrepreneur and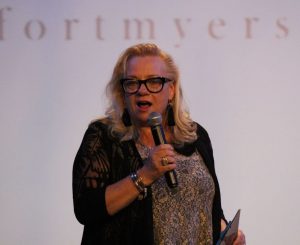 American fitness & fashion model Betsy Opyt loves films that make her think and add meaning to her life. But in addition to interesting characters, she expects a film to catch and hold her attention.
Of course, production value (sound, lighting and cinematography) and good acting are important as well. Subpar production value or amateur acting can interfere with, or even undermine, a film's ability to tell a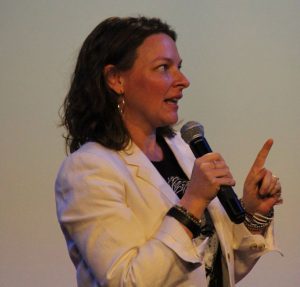 riveting story. But excellent production value and acting cannot make up for a lack of story.
At Monday night's TGIM, the judges and audience members had their favorites. They also generally agreed on the films that didn't grab and hold their attention. That's part of the fun each month – to see what gems and detritus Eric Raddatz and Melissa DeHaven bring to the Davis Art Center and hear what everyone thinks of the films.
And like you,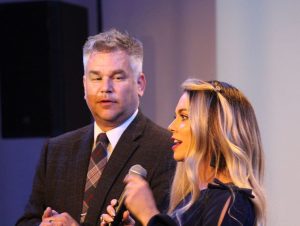 each judge has her all-time favorite film, holiday movie, Christmas carol and holiday food. Their choices might surprise you. Better still, they'll inspire you to think about your own favs in each of these categories.
For Diva Diaries' Stephanie Davis, Gone with the Wind comes in number 1. The lavish romantic Civil War tome is also number 1 when it comes to all-time highest grossing films. On an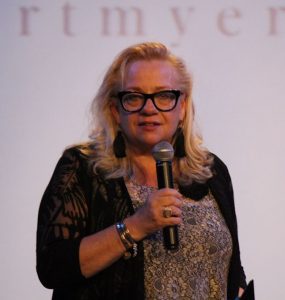 inflation-adjusted basis, the 1939 film had ticket sales of $1.823 billion, which puts it well ahead of any film ever made (at least according to Box Office Mojo).
"I probably should say something like Cinema Paradisio," laughs Rachel Burttram Powers, "but the truth is closer to Step Brothers with Will Farrell & John C Reilly." In choosing Forrest Gump, Betsy Opyt names a film most people wouldn't put on their all-time list ("amongst many challenges, he just keeps going!"). But then again, you cannot go wrong with any film that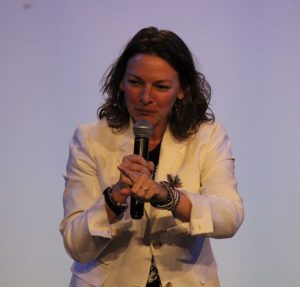 stars Tom Hanks. After all, Ranker places him at the top of their list of best film actors of all time. [FYI, 2-10 were Bette Davis, Marlon Brando, James Stewart, Robert De Niro, Katherine Hepburn, Jack Nicholson, Morgan Freeman, Anthony Hopkins and Dustin Hoffman. (My apologies for yet another list in which women are woefully underrepresented).]
As Steven Colbert and other late night comedians have delighted to dismay, Hallmark Romance, Hallmark Movies & Mysteries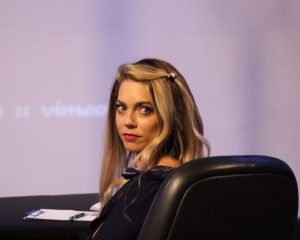 and Lifetime have been airing Christmas movies around the clock since early November, including 70 new releases on top of an arsenal of reruns. And there's Netflix, adding to the fray. But none of December's TGIM judges named a film from these cable channels and content providers.
For Stephanie Davis, Love Actually heads here holiday movie list.  The 2003 British Christmas-themed romantic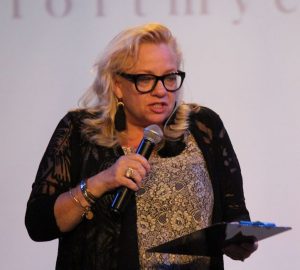 comedy examines the complexities of the one emotion that connects us all – love. Rachel Burttram Powers gravitates to "any of the claymations- Rudolph, Jack Frost … and Christmas Vacation!" She's partial to the latter because "Jeremiah S. Chechik directed me in the episode of Burn Notice I did!" And Betsy Opyt also enjoys comedy over romance in her holiday viewing. At the top of her list is Home Alone – "watched it every year with my sister; brings back memories of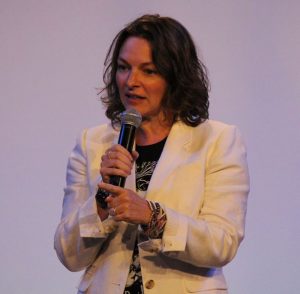 being a kid."
Betsy names "Silent Night" as her all-time favorite Christmas Carol. Stephanie Davis and Rachel Burttram Powers both picked "The Little Drummer Boy," although Rachel adds John Mason Neale's haunting hymn "O Come O Come Emmanuel" if she's going traditional instead of secular.
The Diva likes "heavily-spiked eggnog" during the holidays, while Rachel Burttram Powers savors Panettone," an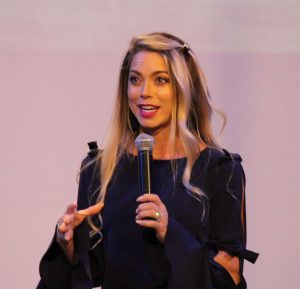 Italian type of sweet bread loaf originally from Milan. Betsy Opyt is a Christmas cookie girl, confessing that "sometimes they don't make it until Christmas Eve and I have to make a new batch for Santa!" Word from the North Pole is that Santa is also especially fond of the cookies Betsy makes with the peanut butters she makes and sells through her company, Betsy's Best Gourmet Nut and Seed Butters. Too bad if you missed December's screenings because Betsy brought samples with her to TGIM.
Next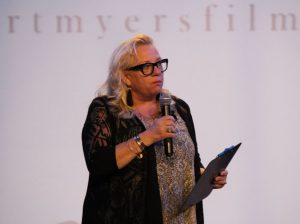 month's TGIM is on January 6, when Eric Raddatz and Melissa DeHaven will be joined by celebrity judges Ilene Safron, filmmaker and performance artist Leila Mesdaghi and actor Amanda Hootman.
December 4, 2019.
RELATED POSTS.