11th Annual Fort Myers Film Festival to open with indie comedy 'Pooling to Paradise'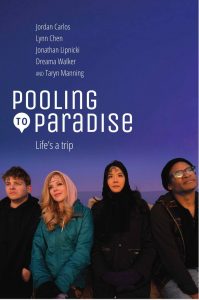 Caytha Jentis' indie comedy Pooling to Paradise will open the 11th Annual Fort Myers Film Festival on Wednesday, May 12. Directed by Roxy Shih, the 85-minute feature stars Taryn Manning (Orange Is the New Black, Hustle & Flow), Jonathan Lipnicki (The Resident, Jerry Maguire), Dreama Walker (Once Upon a Time in Hollywood, Gran Torino), Lynn Chen (Saving Face, Go Back To China) and comedian Jordan Carlos (Broad City, Guy Code, Girl Code).
The film follows four millennial strangers who find themselves at a crossroads in their lives. Jenny (Lynn Chen), a mom living in Los Angeles with her husband and three kids, is filled with Mommy Angst. She is off to a blogger conference in Vegas to jumpstart her life-after-kids career. Calling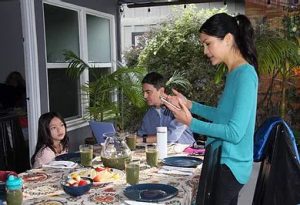 a ride-share to the airport, she accidentally chooses "pool' and soon finds herself in a car full of strangers that includes Kara (Dreama Walker), a struggling actress feminist; Sean (Jonathan Lipnicki), a tightly wound, heartbroken talent agent; and, Marc (Jordan Carlos), their driver, a hipster anarchist shaman. The trek gives them all an unexpected, deep connection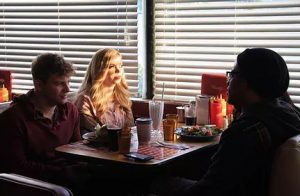 that changes the course of their futures.
Jentis (Bad Parents, And Then Came Love, The One) loosely based the plot on an experience she had when she  befriended a Lyft driver, who told her a bittersweet love story about a friend finding love in Paradise, Nevada.
"My thirty-something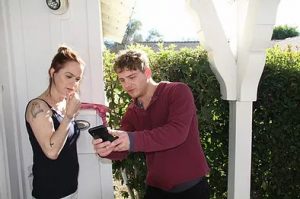 friend and I were in a Lyft on our way to dinner," Jentis shares. "I began chatting up the driver as I often do since making random connections is a favorite pastime of mine. In his late twenties, we easily engaged in conversation that touched on philosophy, feminism, science fiction and anarchy. .. My friend and I were meeting a mutual guy friend. Our fourth diner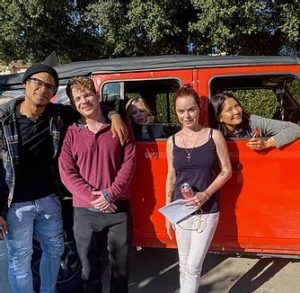 dropped out last minute, so I asked our driver to join. Only momentarily thrown by the offer, he also was not ready to end the conversation, so said 'sure!'"
Jentis patterned the characters after the friends she was with the night she met the Lyft driver, composited with "other older millennial friends of mine who, like them, were grappling with 'adulting' existential dread as experienced by their generation: when to give up on a dream, student loan debt, fourth wave feminism, identity, making ends meet in today's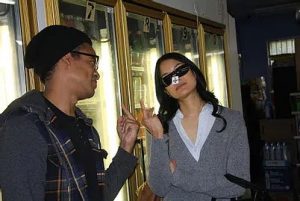 gig economy, and finding real connection."
But the movie is about more than just this fictional foursome finding the courage to be vulnerable. It's about "the power to forgive and selflessness to accept and honor all kinds of love – romantic, familial, friend and of oneself," Jentis adds. "That is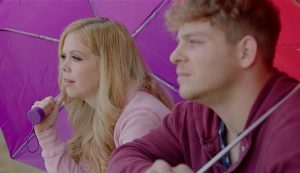 Paradise."
You can view the trailer for the film here.
Pooling to Paradise represents the first time that the Fort Myers Film Festival is opening with a comedy. In past years, opening night has been dominated by documentaries, such as Tony Rammos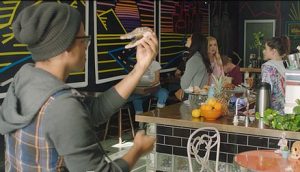 documentary Ride Till I Die (2020), Cameron Washington's A Man and His Trumpet: The Leroy Jones Story (2019), Leslie Ann Coles' rock doc Melody Makers (2018), Steven Johnson's Black Tide (2017) John Scoular's Marcus Jansen: Examine and Report (2016), Greg Whiteley's feature-length documentary Most Likely to Succeed (2015), filmmaker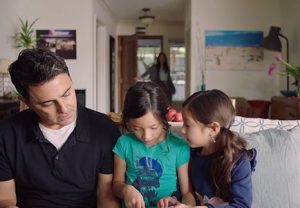 Michael Rossato-Bennett's Alive Inside: A Story of Music & Memory (2014) and Jason DaSilva's autobiographical documentary When I Walk (2013). These films not only received an enthusiastic reception by FMff audiences, they went on to be distributed across the country, if not the globe, after being featured here.
The

opening takes place in the grand atrium of the historic Sidney & Berne Davis Art Center, which is located in the heart of the downtown Fort Myers River District. The festival kicks off at 5:00 p.m.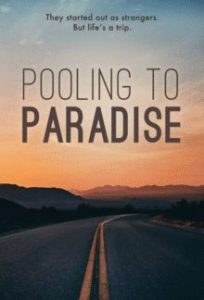 with the unrolling of the traditional red carpet. Count on paparazzi being on hand as attendees filter through the Art Center's Ionic columns for drinks, musical entertainment and networking opportunities with filmmakers, actors and local dignitaries prior to the featured movie, which screens promptly at 7:00 p.m.
Tickets are $15 for movie only or $100 for movie and VIP meet-and-greet. Guests will enjoy delicious foods and beverages from the Davis Art Center's fully-stocked bar.
Watch last year's video here https://vimeo.com/336103431.
To buy tickets go to www.sbdac.com. If you are looking for photos head to our Facebook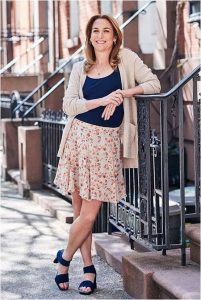 page at www.facebook.com/fortmyersfilmfestival.
March 28, 2021.
RELATED POSTS.