Spotlight on 'Pooling to Paradise' screenwriter Caytha Jentis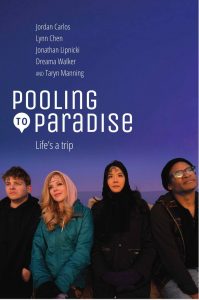 Caytha Jentis' indie comedy Pooling to Paradise will open the 11th Annual Fort Myers Film Festival on Wednesday, May 12. Directed by Roxy Shih, the 85-minute feature stars Taryn Manning (Orange Is the New Black, Hustle & Flow), Jonathan Lipnicki (The Resident, Jerry Maguire), Dreama Walker (Once Upon a Time in Hollywood, Gran Torino), Lynn Chen (Saving Face, Go Back To China) and comedian Jordan Carlos (Broad City, Guy Code, Girl Code).
The film follows four millennial strangers who find themselves at a crossroads in their lives. Jenny (Lynn Chen), a mom living in Los Angeles with her husband and three kids, is filled with Mommy Angst. She is off to a blogger conference in Vegas to jumpstart her life-after-kids career. Calling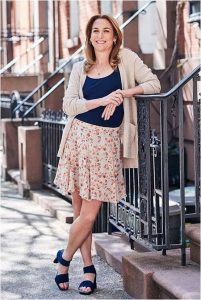 a ride-share to the airport, she accidentally chooses "pool' and soon finds herself in a car full of strangers that includes Kara (Dreama Walker), a struggling actress feminist; Sean (Jonathan Lipnicki), a tightly wound, heartbroken talent agent with a gun; and, Marc (Jordan Carlos), their driver, a hipster anarchist shaman. The trek gives them all an unexpected journey of self-reflection that changes the course of their futures.
Caytha got the idea for the storyline and the characters in a most unusual way. In Los Angeles visiting a girlfriend, the two made plans to meet a mutual guy friend at a casual Italian restaurant. En route, they struck up a conversation with their "young, cute, hipster" Lyft driver and asked him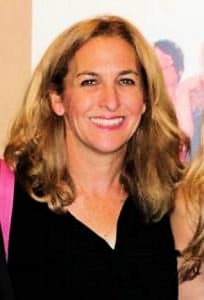 to join them for dinner.
"The dinner conversation flowed," Caytha recounts. "Over his second slice, our driver with a boyish Cheshire cat smile announced: 'My friend found love in Paradise!'  He had our attention. We were intrigued – of course. He shared the story of his buddy, who had stupidly cheated on his girlfriend. Unable to forgive, she broke up with him and moved back home to Paradise, Nevada. Full of regrets, his friend quit his job in L.A. and moved to Paradise to win her back. Now, a year later, they were getting married. As a hopeful romantic, I was taken by this bittersweet love story, but as a pragmatic (cheerful) nihilist, our driver was unsure if it was actually a good thing.  [But] that night the Paradise story morphed into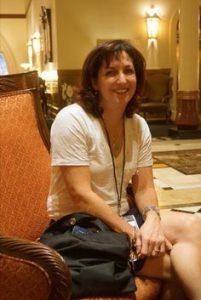 this road movie."
After completing the screenplay and lining up her elite ensemble cast, her greatest challenge was finding three weeks during which each of the actors could be available all day long. As luck would have it, Manning, Lipnicki, Walker, Chen and Carlos had time in their busy schedules during the three weeks leading up to Christmas.
"We got in the can right before Christmas," Jentis told Kay Cortez in a YouTube interview during the Garden State Film Festival earlier this month.
Her timing was impeccable for yet another reason. It enabled Jentis and her team to complete their rough cut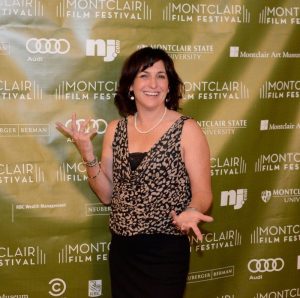 before the COVID-19 pandemic shut down film, theater and the arts throughout the country.
"We did need some pick-up shots post-pandemic, but were able to get what we needed."
While the film was winding it way through post-production editing and sound work, Jentis responsded to the call of her friends at Emerging Artists Theatre. She had also drafted script for a stage play for Pooling to Paradise, which she adapted so that it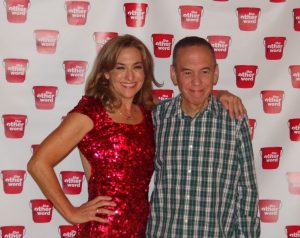 could be performed virtually as a staged reading as a benefit. Directed by Alice Jankell, it was performed this past November by Veronica Dang, Eulone Gooding, Stephen Reich and Jersten Seraile.
Fostering sustainability for artists and filmmaking was one of Caytha's concerns before the pandemic.
"It's important to our sustainability as a people," she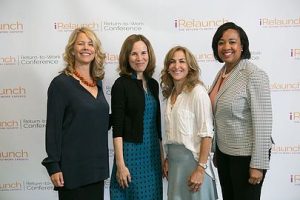 emphasized in the GSFF interview. "Art is what helps us through and helps us understand the times in which we live. We can either escape through it or it can help us work through our questions and issues. We need art. Art and music is who we are. There's a point to art. Its purpose is more relevant than ever before."
Many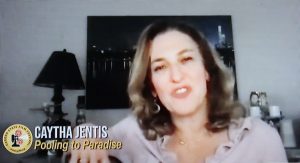 know Jentis from The Other F Word, an online comedy series starring Steve Guttenberg, Judy Gold, Alysia Reiner and Gilbert Gottfried that streamed on Amazon. It was one of Amazon's top series four months in a row and now streams on The Girlfriend, AARP Gen X platform.
In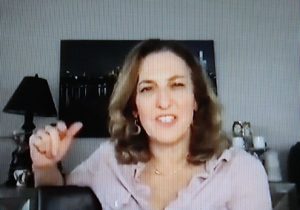 addition to Pooling to Paradise, Jentis has written the screenplay for a feature film thriller titled Exposed and an award-winning stage play by the name of It's All About the Kids, and she not only wrote, but directed and produced, three other award-winning features: Bad Parents (starring Janeane Garofalo, Cheri Oteri, Christopher Titus and Kristen Johnston), And Then Came Love (starring Vanessa Williams,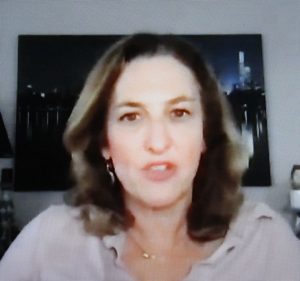 Eartha Kitt, Anna Camp and Ben Vereen (Warner Bros)), and The One (starring Jon Prescott (TLA Releasing)). Bad Parents streams on HBO, Hulu and Starz. It had previously streamed on Netflix and made Redbox and iTunes top 20 comedy lists. A romantic comedy feature, And Then Came Love streams on Amazon.
Jentis began her career as a literary agent in New York and was profiled by the Writers Guild as well as Screenwriter Magazine.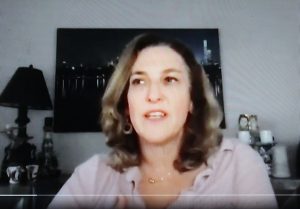 She is a member of the Writers Guild, Film Fatales and the Producers Guild.
Caytha has an MFA in Screenwriting from UCLA and a BS in TV/Film from Syracuse University. She has several connections to Southwest Florida. Her mom lived in Naples and she has several friends who maintain their homes in Collier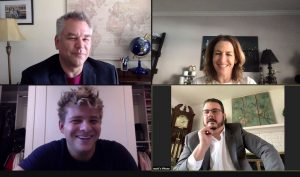 County.
Just like last year, this year's Fort Myers Film Festival opening takes place in the grand atrium of the historic Sidney & Berne Davis Art Center, which is located in the heart of the downtown Fort Myers River District. The festival kicks off at 5:00 p.m.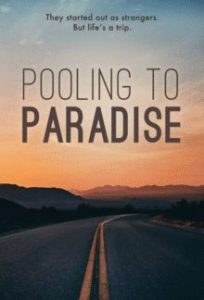 with the unrolling of the traditional red carpet. Count on paparazzi being on hand as attendees filter through the Art Center's Ionic columns for drinks, musical entertainment and networking opportunities with filmmakers, actors and local dignitaries prior to the featured movie, which screens promptly at 7:00 p.m.
Tickets are $15 for movie only or $100 for movie and VIP meet-and-greet. Guests will enjoy delicious foods and beverages from the Davis Art Center's fully-stocked bar.
March 28, 2021.
RELATED POSTS.