The 11th Annual Fort Myers Film Festival opens May 12 with red carpet gala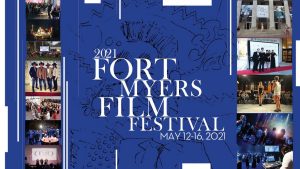 The 11th annual Fort Myers Film Festival to be held in person and online May 12-16, 2021 (with other venues, restaurants and private parties to be announced). It all starts with a red carpet gala at the Sidney & Berne Davis Art Center on May 12, with doors opening at 5:00 for drinks, mingling and musical entertainment. The opening is always heavily attended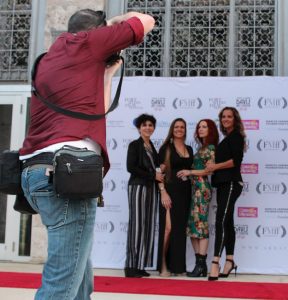 by local and international filmmakers and the actors who bring their vision to life. Tickets are $15 for movie only or $100 for movie and VIP meet and greet. Guests will enjoy fully-stocked bar and a chance to meet with the stars of the evening's film, other filmmakers and event VIPs. The event will provide the delicious foods and beverages. Watch last year's video here https://vimeo.com/336103431. To buy tickets go to www.sbdac.com. If you are looking for photos head to www.facebook.com/fortmyersfilmfestival.
The official films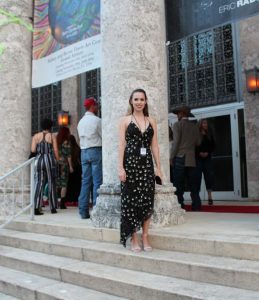 selected for the 2021 Fort Myers Film Festival will include movies in the categories Features, Documentaries, Shorts, Short Shorts, Strictly Local, Student and Environment.
The Fort Myers Film Festival is known for world-class swagger and support of local filmmakers. The Fort Myers Film Festival was awarded the prestigious 2015 Chrysalis Award for Cultural Achievement by the Lee County Visitor & Convention Bureau and the Greater Fort Myers Chamber of Commerce Inc. at their annual Celebration of Business & Tourism Awards Luncheon and Trade Show at the Harborside Event Center in downtown Fort Myers.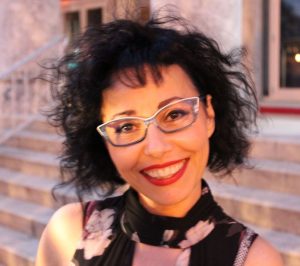 The Fort Myers Film Festival was founded by Eric Raddatz, the award-winning presentation editor of Florida Weekly, regular contributor for NBC-2 in Fort Myers, and host of Fort Myers Film Festival's indie film show, "T.G.I.M."
February 23, 2021.