March 1 TGIM celeb judging panel includes filmmaker Justin Verley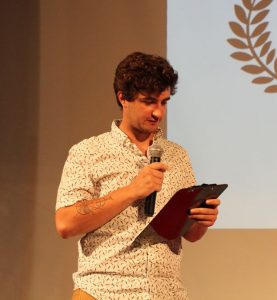 Justin Verley joins author Robert Macomber and 94.9 The City's Jade Alexa McClelland on the March 1 TGIM celebrity judging panel.
Verely cut his filmmaking teeth right here at the Sidney & Berne Davis Art Center as a member of the Fort Myers Film Festival Advisory Board for four years and the Assistant Technical Director for three.
He also served as a celebrity judge at T.G.I.M. in August of 2016 and August of 2018.
Justin went on to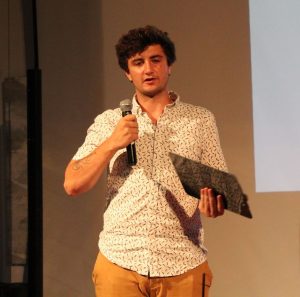 produce film festivals in Milwaukee, Madison, New Orleans, Tallahassee, Orlando and Chicago. He has experience in virtually every behind-the-scenes and production role imaginable, from director and producer to cinematographer, editor, writer, PA and even boom guy. His repertoire ranges from short films and rap music videos to web and television series, feature-length films (2) and commercials/promotional videos.
His screenwriting credits include the feature films Falseland and Sidx5. He directed and edited the former and is currently in the process of editing the latter.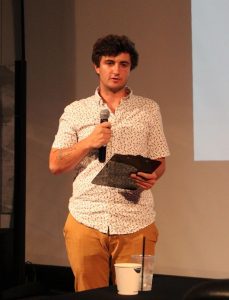 Among his award-winning shorts are What Kony 2012 Didn't Tell You, Fishin', Haze, Admission, Bridal Boys Co. and Sleepstalking.
His other current project is a half-feature called Paradise. In it, a random system malfunction allows a guy named Vinny a brief glimpse of the distant future, where an impoverished teenage girl "re-boots" his reality. Discovering that the universe he once knew is a poorly designed and speculative Virtual Reality replication of 2015 Florida, Vinny toys with meaning, origin, and ethics in a simulated world. It was shot in Fort Myers over the summers of 2016 and 2017 and includes scenes in The Barrel Room at Twisted Vine Bistro as well as Bowditch Pass.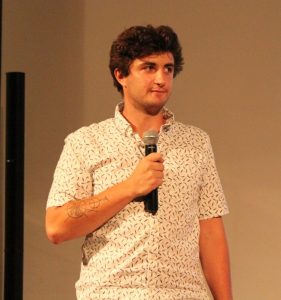 His music video/web series work includes projects for rapper Iam Sinciir of NorrStarr Enterprise. In 2017, he filmed some music videos and edited a web series for the rap group "Catz & Chee$e" based out of Milwaukee, WI, where Justin was born. Other music video projects include Royalty ft. King Myles by Higher Power, KAINE DOBAIN & LULTEC – FREE SMOKE, lunch by bdwthr Ft. Isaiah Santiago, lunaticstreetdweller by Koo McDoobz, Real Skillz by Gskillz, So Fuckin' Rich by Koo McDoobz, 10 Play by Dolla$ Da Plugft Kyng Kemer, Riddle Me by Oliver Lee,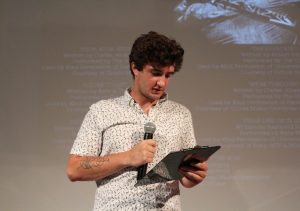 Pound Cake Cipher Text by Rapper Iam Sinciir, Ev1l_cold_vide0z, John Driskell Hopkins (Zac Brown Band) – Lonesome, High (Live), Droppin' Dimes by Shezi, Interlude by lavell, Oceans by Aaron Ruiz, Crackhead Ted by Fidlar Music Video (unofficial), Lil big Cheech Romp Show Extravaganza, Laid Back Music Video (unofficial), Homeshake Music Video (unofficial) and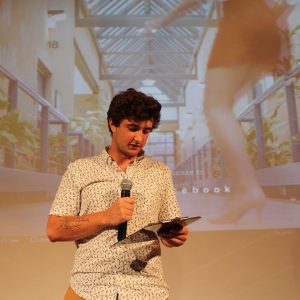 dudes.wmv.
Just credits much of his style to the time he spent studying fine arts and international affairs at Florida State University. He also concentrated on business administration and management at Florida SouthWestern State College and has completed two years of television production, an advanced video course and a higher-level two-year photography course. In addition, in 2014 he co-founded and served as network producer of Critical Edge Film & Festival Network, a national network of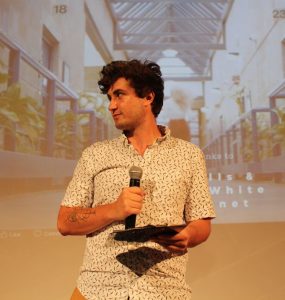 student-run microfestivals and film societies that strive to recognize upcoming talent and bridge the gap between the growing independent film industry and a young demographic that plainly doesn't watch enough films.
As you can see from this brief profile, Justin brings a lot to any analysis and discussion of the films that the Fort Myers Film Festival will screen at the March 1 edition of TGIM. It's another reason you should plan to attend.
February 23, 2021.