Spotlight on 'Pooling to Paradise' actor Lynn Chen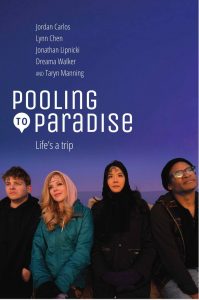 Caytha Jentis' indie comedy Pooling to Paradise will open the 11th Annual Fort Myers Film Festival on Wednesday, May 12. Directed by Roxy Shih, the 85-minute feature stars Taryn Manning (Orange Is the New Black, Hustle & Flow), Jonathan Lipnicki (The Resident, Jerry Maguire), Dreama Walker (Once Upon a Time in Hollywood, Gran Torino), comedian Jordan Carlos (Broad City, Guy Code, Girl Code) and Lynn Chen (Saving Face, Go Back To China).
Award winning, multi-talented actor Lynn Chen has enjoyed a career spanning more than three decades. No pressure, but she made her debut on the stage of the Metropolitan Opera House at the age of five. Since then, she has either starred or appeared in over 60 films, television series, TV movies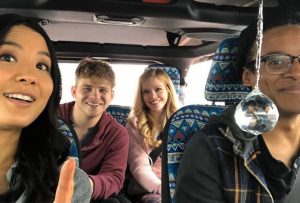 and video games.
In the realm of film, Lynn is something of a fixture at film festivals. In fact, she set an unofficial record at the 28th Annual LAAPFF with 5 concurrent movie roles. Because she has earned a reputation as a hard-working, down-to-earth collaborator, directors often recast her in subsequent productions.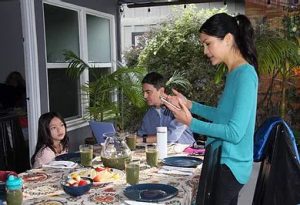 In addition to Pooling to Paradise, Lynn's filmography includes the role of Grace Tan in the crime thriller A Shot Through the Wall (2021), Naomi Liu in the drama See You Then (2021), Ms. Li in Paper Tiger (2020), the short film Pieces (2020), Rachel in the 2020 drama I Will Make You Mine (which she wrote and produced, see below), the part of Carol Li in Go Back to China (2019), the short film Flavors of Us (2017),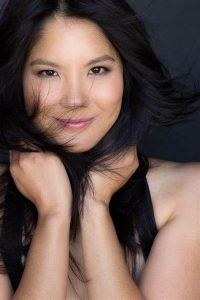 the role of Loa in the short Growing Apart (2017), Linda in the rom-con Rice on White (2017), Tracy in the 2016 horror-thriller Dying to Kill, Dana in the short Baby and Me Yoga (2016), Lindo Chong in Chee and T (2016), Ellie in the short Parachute Girls (2016), Audrey in the short Sutures (2014), Ms. Malloy in the short Teacher in a Box (2014), Juliet in the comedy The People I've Slept With (2013), Linda in the short Abby White, Interracial Relationship Counselor (2013), Sylvia in the rom-com Yes, We're Open (2012), Rachel in the comedy Daylight Savings (2012), the short film Via Text (2011), Rachel in the comedy Surrogate Valentine (2011), Ramona in White on Rice (2009), Katie in Why Am I Doing This? (2009),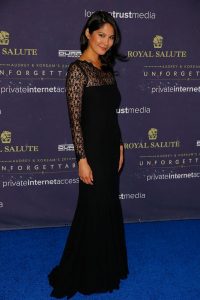 Eden in Lakeview Terrace (2008), Gwen in X's & O's (2007), Candace in I'm Through with White Girls (2007), the gynecologist in the short Desperate Horsewife (2006), Susan in the 2006 drama Mentor, girl on the street in Little Manhattan (2005), the short Fly Me Home (2005), Vivian Shing in Saving Face (2004 (see below)), Jen in the short film Fortune (2002) and DJ Night 1 in the short Up to the Roof (2002).
On TV, she has guest starred on Silicon Valley, Fear the Walking Dead, NCIS, Numb3rs, nearly all of NBC's Law and Order shows, and held recurring roles on All My Children and The Affair. Her television credits also include Vicky in the TV series Caring (2021), an episode of Big Mouth (2020),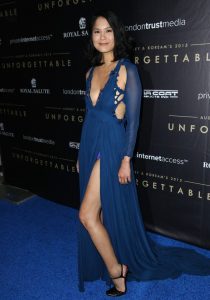 Dr. Goh in two episodes of Trash Truck (2020), Mimi in two episodes of Shameless (2019), Patty Watson in the TV series SEAL Team (2019), Life Coach Lynn in three episodes of Growing Nowhere (2018), Peggy Lee in the series The Lees of Los Angeles (2015), Sophie in ten episodes of the television series Nice Girls Crew (2012-13), Samantha in Slanted (2012), Lexi Park in the TV series The Singles Table (2007) and an episode of Saturday Night Live opposite Jon Stewart.
In addition, Chen played Bethany in the TV movie Black Hearted Killer (2020), Janet Chung in The Neighborhood Nightmare (2018) and Parker's mom in Parker and the Crew (2016).
Lynn can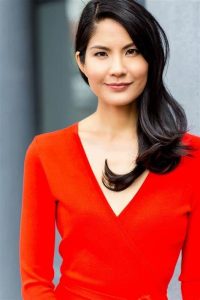 be heard as the voice in the video game Ghost of Tsushima (2020), a voice on Call of Duty: Black Ops 4 (2018) and the voice of Goh Xiulan in Call to Duty: Black Ops III (2015).
Chen's journey began with a starring role in her first feature film, Saving Face alongside Joan Chen and Michelle Krusiec. The romantic comedy was produced by Will Smith's Overbrook Entertainment with Forensic Films, and was released theatrically by Sony Pictures Classics in May 2005. It earned her "The Outstanding Newcomer Award" at the 2006 AXAwards.
Since 2009, Lynn has become known as an award-winning blogger (The Actor's Diet,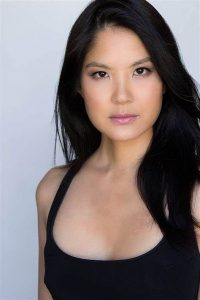 Thick Dumpling Skin) and body image activist. Chen has been a spokesperson for The National Eating Disorders Association since 2012 and continues to lend her voice to blogs and podcasts dedicated to Asian-Americans and eating disorders. Her food videos with BuzzFeed, Hello Giggles, ISATV, and Tastemade's Facet have reached over 40 million views.
Marie Claire Magazine named her the "New Generation of Social Activists." As a spokesperson for NEDA, she is a sought-after speaker, invited to National Conferences and College campuses.
Lynn was the first Acting Ambassador chosen by Skype.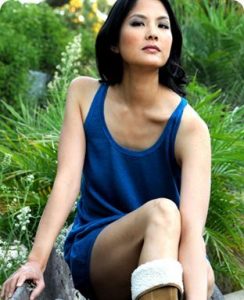 Lynn is also a musician, having studied classical piano since the age of seven. Vocally, she is experienced with all types of music – from a cappella (she was the musical director of her group at Wesleyan and The Brearley School) to punk rock (in 2012 she sang with Dischord Record's E.D. Sedgwick on their European tour).
In 2016, Lynn won the Best Actor award at NBC Shorts Festival for her role in Parachute Girls. She was awarded a holding deal with NBC. In 2020, Lynn finished directing her first feature film, I Will Make You Mine, which she also wrote, is producing, and in which she stars – and which is an Official Selection of SXSW, available on DVD and VOD streaming.