Actors, artists, directors, filmmakers and events in the news April 1-7, 2021
Grouped under headings that include art openings, film, outdoor art fairs and festivals and theater are advances, announcements and articles about the actors, artists, filmmakers and events making news in Southwest Florida this week:
1       LOCAL WOMEN RECOGNIZED DURING WOMEN'S HISTORY MONTH
The following women were recognized by Art Southwest Florida during the month of March for their contributions and work in making local theater bigger, better and badder than ever before.
Bianca 'JustBee' Russell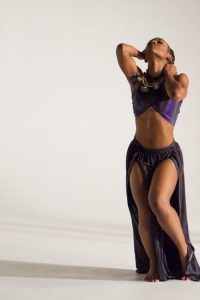 In Art Southwest Florida's Women's History Month spotlight today is Lehigh Acres' dancer and choreographer Bianca "JustBee" Russell. An all-around artist, Russell dances, sings and paints. Although kind and humble, she is known as a vocal advocate of her culture and heritage and proponent of traditional West African dance.
Bianca turned thirty on March 23, so clearly her most productive years lie ahead. If the past is any indication of her tremendous potential, it is sobering to take stock of the impact she has already made in both the local and national dance and theater scene. In this respect, JustBee has choreographed and performed for such noteworthy productions as Subzero, The MAAFA, Ophelia, Thesis, Raw Impulse, Legends Who Rock and Inspire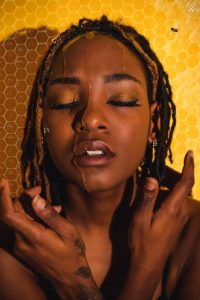 and The Soul Train Experience. Judges Laurieann Gibson, Chriss Judd and Mia Michaels gave her high marks and a performance scholarship for her choreography on So You Can Think You Can Dance. She was also awarded a performance scholarship from Americas Best Dance Crew.
As a dancer and instructor, her repertoire consists of ballet, contemporary, musical theater, lyrical, jazz, Hip Hop and West African dance. She learned classical technique at Lehigh High School Center for the Arts and ballet and modern dance at Hillsborough Community College.
____________________
Rachel Burttram Powers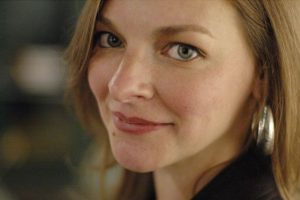 Yesterday was the first day of Spring. For millennia, the Spring Equinox has been regarded as a time of rebirth and cause of hope anew. Last year, marked the earliest Equinox in 124 years, but it will be remembered decades from now for ushering in the shut-downs fostered by the COVID-19 pandemic.
For the last year, 
theaters around the globe have remained shuttered, with only hallowed ghost lights piercing the darkness. But in a 4 x 8 foot closet in a duplex here in Fort Myers twinkle lights have shined over Facebook Live, keeping playwrights, actors and theater-goers connected. Buoying their flagging spirits. Those tiny bulbs illuminate the brainchild of Rachel Burttram Powers – Tiny Theater,  whose very first performance took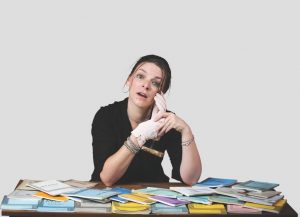 place exactly one year ago.
"When the pandemic struck, it [shook] the theater community to the core," observes Pat Erhardt, a Tiny Theatre playwright and "top fan." "Professional, regional and community theaters shuttered their doors, uncertain of when they would open again. But in mid-March,  Rachel Burttram Powers had an inspiration. Why not contact our playwright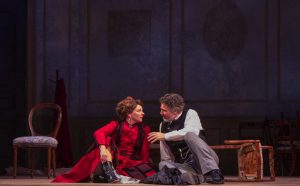 friends and ask them if we could have permission to read their plays on a Facebook Live platform."
The rest of this profile is here.
____________
Gerrie Benzing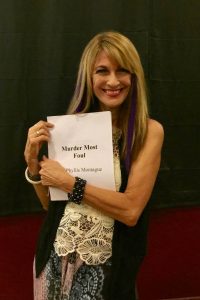 There are lots of ways to leave your imprint on theater. Annette Trossbach and Carrie Lund have founded theater companies and worked long and hard to bring quality shows to our local theater community. Patricia Idlette, Sonya McCarter and Cantrella Canady are paving the way for actors of color to take their rightful places on Southwest Florida stages. Amy Marie McCleary and Lauren Perry inspire current and future generations of thespians through brilliant choreography and leadership, while Sami Doherty is raising the barre through dance and musical theater. Jessica Walck advocates for the performing arts not only on behalf of The Naples Players, but all of Southwest Florida's theater companies, as does theater critic Nancy Stetson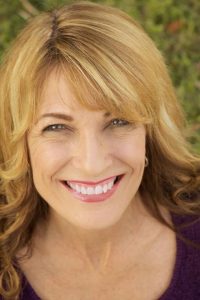 through her thoughtful reviews and recent segue into playwriting. Madelaine Weymouth is pushing the envelope and breaking through barriers through her direction and the earthshattering roles she courageously takes on. And Sonya McCarter and Kea McElfresh are finding innovative ways to inspire aspiring young actors.
And then there's Gerrie Benzing.
She's helping young actors here and around the world become the stars of tomorrow.
The rest of this expose' is here.
__________________
Madelaine Weymouth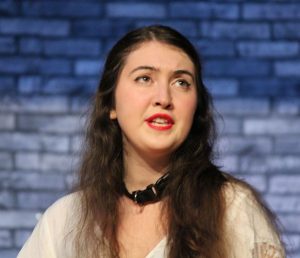 In commemoration of Women's History Month, Art Southwest Florida is recognizing women who are making theater bigger, badder and better than ever and today we honor Madelaine Weymouth.
Just as Artistic Director Bill Taylor and the Alliance for the Arts discovered that they needed to facilitate and encourage a pool of talented African-American actors in order to tackle plays by August Wilson, Lorraine Hansberry, Lydia Diamond and Ntozake Shange, theater companies ranging from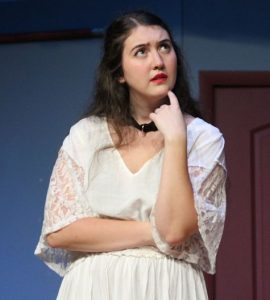 Lab Theater to The Studio Players and New Phoenix Theatre know that they must have courageous actors and directors in order to produce parodies such as Whatever Happened to Baby Jane and Hush Up Sweet Charlotte, cult classics like Rocky Horror and The Full Monty and risqué offerings that include Hedwig and the Angry Inch, Venus in Fur and Botticelli in the Fire. Madelaine Weymouth is one such actor and director.
Go here for the rest of this story.
___________
Sami Doherty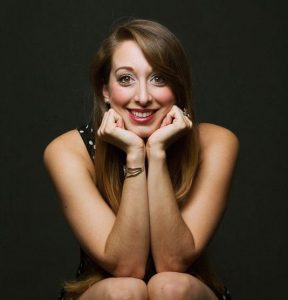 In commemoration of Women's History Month, Art Southwest Florida is recognizing women who are making our local theater scene bigger, badder and better than ever before. When we look back ten years from now on the women who've had the most profound impact on the quality of the theatrical productions we enjoy and the development of the singers, dancers and actors they feature, Sami Doherty will be credited with raising the barre.
Mention Sami's name to a Broadway Palm patron, and they'll tell you in no uncertain terms that she's a perennial triple threat.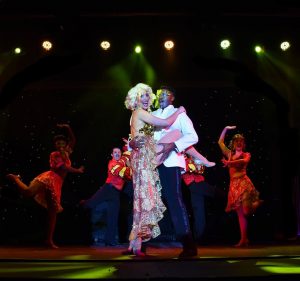 She just starred as Lila Dixon in Irving Berlin's Holiday Inn, where NBC2's Dave Elias referred to her as "vocally talented." But the girl can act and dance like nobody's business as well.
So it should come as no surprise that Doherty is a Broadway Palm regular.
"She's on stage at Broadway Palm most nights and most shows," acknowledges Melody Lane Performing Arts Center Director Dana Alvarez.
Go here for the balance of this profile.
____________
Kea McElfresh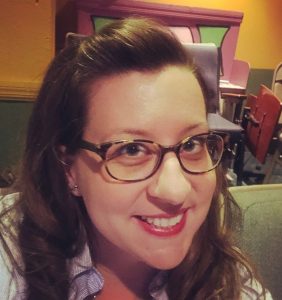 Today and each day during March, Art Southwest Florida is featuring women who are making our local theater scene bigger, badder and better. It's part of Women's History Month, and today the spotlight falls on Kea "Mac" McElfresh.
If you're not familiar with the name or the person, Mac is a founding member of Scared Scriptless Comedy Lab Improv. She's an integral part of a troupe of talented performers who create a fast-paced evening of family-friendly entertainment and laughter packed with hysterically funny songs, sketches, and jokes created on the spot based on audience suggestions.
Here's the rest of this story.
______________
Cantrella Canady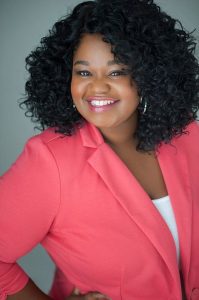 In commemoration of Women's History Month, Art Southwest Florida is celebrating women who are making theater bigger, badder and better right here in Southwest Florida. Today that woman is Cantrella Canady.
It is often difficult to evaluate the impact someone is having on a geographical area or industry. Change is a process. Improvements are often incremental and are frequently interrupted by plateauing and periods of regression. This has certainly been true of the civil rights, voting rights and women's movements. Two steps forward, one step back. But by consistently challenging herself with new and more complex roles, Cantrella Canada is paving the way for people of color to take their places in our community's performing arts, not only as actors, but as playwrights, directors and eventually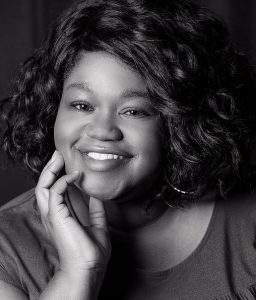 theater owners and operators.
Among those who patronize Theatre Conspiracy at the Alliance for the Arts productions, Canady's name is synonymous with August Wilson and Lorraine Hansberry. She starred as Ma Rainey in Ma Rainey's Black Bottom, portrayed the runaway wife in Joe Turner's Come and Gone, was Ruby in Seven Guitars, Tonya in King Hedley II and was Ruth Younger in A Raisin in the Sun (for which she received a Broadway World Best Actress nomination).
The rest of this profile is here.
___________
Lauren Perry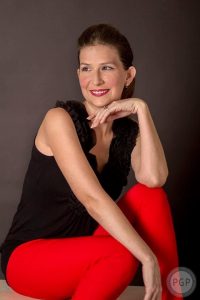 Each day in March in commemoration of Women's History Month, Art Southwest Florida is drawing attention to someone in theater who is making the performing arts in Southwest Florida better than she found it. Today that person is director, choreographer and costume designer Lauren Perry.
Perry joined the Alliance Youth Theatre nearly four years ago. Since then, she has provided the choreography for a handful of shows beginning with Spamalot the Musical, where she took the reins after her predecessor moved on midway through rehearsals. The Hunchback of Notre Dame, Princess Camp, an assist with Freckleface Strawberry and Pippin the Musical followed in short order. But her greatest works have yet to see the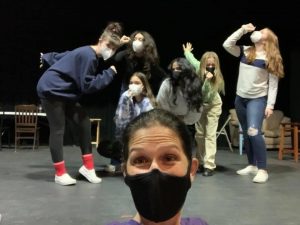 stage.
Like so many in theater, Perry's trajectory was flattened by COVID-19. She had been working for weeks as Carmen Crussard's choreographer for In the Heights, but Lab Theater had to postpone the show's opening indefinitely. (Lab is hopeful that it can bring the show to the stage in the Fall.)
____________
Patricia Idlette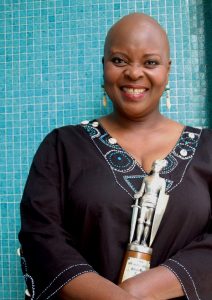 Each day in March Art Southwest Florida is recognizing a woman in honor of Women's History month who is making our local theater scene bigger, better and badder. Today's honoree is Patricia Idlette.
A member of the Ensemble of Theatre Artists, Patricia has starred in several productions at Florida Repertory Theater, including Steel Magnolias, To Kill a Mockingbird and Dividing the Estate. At Theatre Conspiracy at the Alliance for the Arts, she portrayed Mama Lena Younger in Theatre Conspiracy's production of Lorraine Hansberry's A Raisin in the Sun. Several seasons ago, she also played ten characters in Theatre Conspiracy's production of Shipwrecked! Long-time Florida Rep patrons may also remember her in the Pulitzer-Prize-winning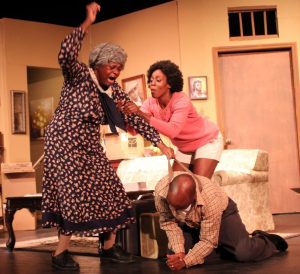 play Doubt.
In sports, an MVP is not just an athlete who gives incredible performances in game after game after game, but someone who makes everyone around them better than they are on their own. That's Idlette. She brings out the best from everyone around her.
Go here for the rest of this article.
___________
Jessica Walck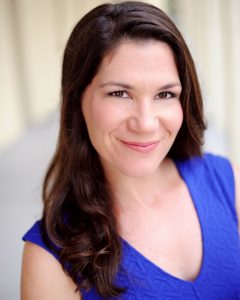 Each day in March, Art Southwest Florida is recognizing one woman whose drive and talent is helping transform this region into one of the most vibrant theater districts in the entire country. It's Women's History Month and today we honor actor, instructor and Associate Artistic Director at The Naples Players, Jessica Walck.
Walck's love affair with theater began in The Dining Room in 2003. Since then, she's not only developed into one of Southwest Florida's most accomplished actors, but a highly analytical instructor and director with an uncanny ability for getting the most out of her students and cast members.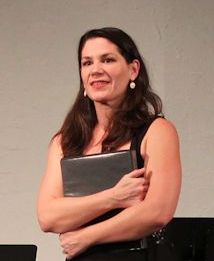 Walck's success inheres in her penchant for dissecting scripts with the enthusiasm displayed by Dr. Nocolaes Tulp in Rembrandt's Anatomy Lesson masterpiece. What she's searching for are those psychological needs and emotional reactions that are shared universally by, and resonate with, the vast preponderance of people. With that mastered, she then takes the actors in her cast on an psychological journey in quest of characters that come across as real people – full of hopes, fears, foibles and frailties.
_________________
Amy Marie McCleary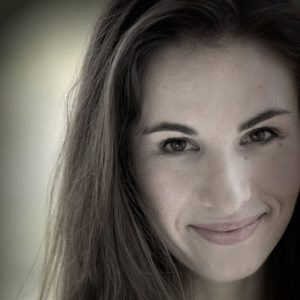 Each day in recognition of Women's History Month – and today, in honor of International Women's Day – Art Southwest Florida is honoring women who have and are making significant contributions to Southwest Florida's arts & culture. Director, choreographer and instructor Amy Marie McCleary is today's honoree.
Most Southwest Florida theater lovers know McCleary through her work as Prather Entertainment Group's resident director/choreographer. In that capacity, she has staged more than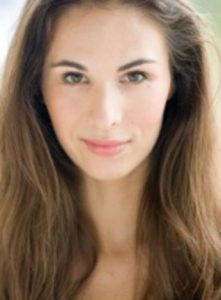 50 productions since joining the company in 2003, including Holiday Inn, Kinky Boots, Beauty and the Beast, Momma Mia, Jesus Christ Superstar, Saturday Night Fever, Memphis, Hairspray, Grease, CATS, Sister Act and Peter Pan, among others. As choreographer, Amy has staged dances for Evita, Cabaret, The Best Little Whorehouse in Texas, All Shook Up, The King and I, Les Miserables, Annie, Dirty Rotten Scoundrels and the 2009/2010 national tour of The Wedding Singer. She also did the choreography for Prather's 2018 production of Chicago, for which she won a Broadway World Award for Best Choreography (Professional),
Go here for the rest of this story.
____________
Nancy Stetson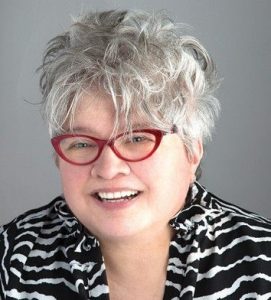 Each day in recognition of Women's History Month, Art Southwest Florida is celebrating a woman who has made theater better throughout Southwest Florida. Today, that woman is Florida Weekly's Nancy Stetson.
Stetson is beloved by many theater-goers for the honest, insightful and carefully considered theater reviews and associated features that she publishes in her capacity as Florida Weekly's award-winning arts and entertainment writer. Stetson takes in well over 60 shows a year, and her candid critiques not only encourage area theater-goers to purchase tickets to plays that might otherwise not interest them, they induce local producers,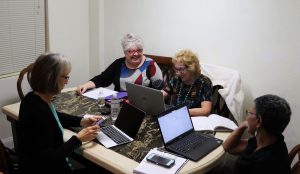 directors and performing artists to strive for perfection knowing it's possible that Stetson could be in the audience on any given opening or subsequent night.
What resonates with those who read and are the subject of Nancy's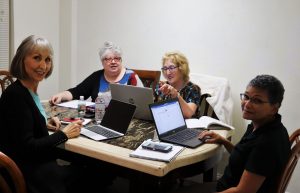 reviews is her laser-sharp focus on relatable characters and realistic dialogue. In Stetson's estimation, these are the essential components of good storytelling, and that's the polestar that guides her reviews and the reason that audiences know they're going to like or at least be engaged by a show that receives a favorable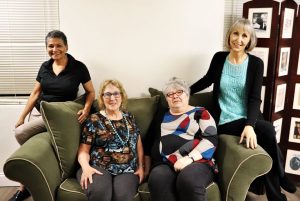 nod.
Recently, Nancy has applied the vast experience she has gleaned over more than three decades of watching and reviewing scores of dramas, comedies and musicals for newspapers in New York, Chicago and Southwest Florida to writing plays of her own. While it may have shocked Nancy, it surprised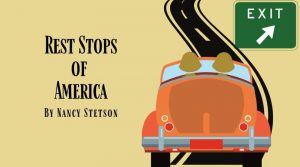 no one else when she promptly won first the Louise Wigglesworth Award for Excellence in Playwriting from the Laboratory Theater of Florida followed by a national playwriting contest held by Las Vegas Little Theatre. The former duly produced her one-act play Rest Stops of America virtually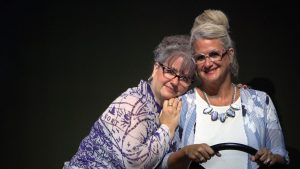 earlier this season while the latter included her dramedy Germs are Everywhere in its "Quarantine Monologues." (Previous to these projects, Nancy wrote two 10-minute plays for Lab Theater's Festival of Tens and another short drama for Brendan Powers and Rachel Burttram's Tiny Theatre,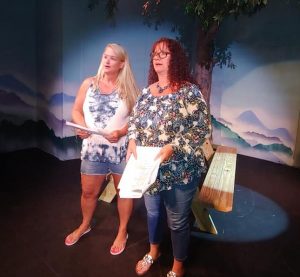 which has been described as "live professional theater in the time of self-isolation.")
Stetson's foray into the realm of playwriting is meaningful for a number of reasons. It reminds everyone in the theater community that good, interesting storytelling is the common denominator that unites everyone involved in theater, from playwrights to directors, actors, critics and audiences. It is also a powerful indicator of the vast talent and rich resources we have here in our local performing arts and cultural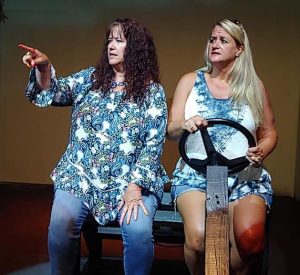 communities. Notwithstanding the hit we have all taken during the COVID-19 pandemic, the arts are alive and beginning to thrive anew here in Southwest Florida and Nancy Stetson is a shining example of that – which is why she joins Carmen Crussard, Sonya McCarter, Carrie Lund Cacioppo, Annette Trossbach and Berne Davis and Barbara Mann as women who have made and are making Southwest Florida one of the finest and most vibrant theater districts in the United States.
______________
Carmen Crussard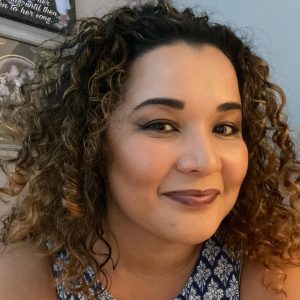 It is Women's History Month, and Art Southwest Florida is honoring women who have made and are making significant contributions to the arts and culture of Southwest Florida. Today, we recognize Carmen Crussard.
Crussard is an actor, director and aspiring playwright. Mensa smart, she can be both analytic and intuitive at the same time. Her acting informs her directing; her directing makes her a better on-stage personality and cast mate. But she's proudest and most solicitous of what she's been able to achieve as the guiding force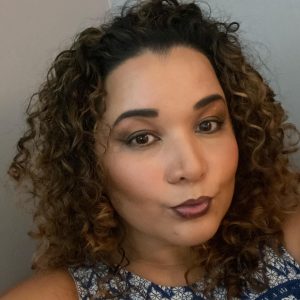 of the Alliance Youth Theatre, where she has directed such wondrously ambitious, wonderfully-staged and densely-packed musical productions as Pippin, The Hunchback of Notre Dame, Calvin Berger, Monty Python's Spamalot the Musical, Heathers the Musical, Almost, Maine, Peter Pan, Jr. and Xanadu, Jr. (She also took Charlotte's Web virtual this past summer after the pandemic prevented her from bringing her youthful cast and crew to the Foulds Theatre stage.)
Go here for more on Carmen Crussard.
_____________
Sonya McCarter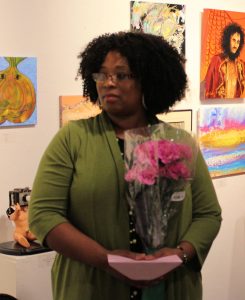 It is Women's History Month, and Art Southwest Florida is honoring women who have made and are making significant contributions to the arts and culture of Southwest Florida. Today, we recognize Sonya McCarter.
Sonya is a gifted director and remarkably versatile actor. On the directing side, her credits include Lorraine Hansberry's A Raisin in the Sun, August Wilson's King Hedley II, Seven Guitars and Ma Rainey's Black Bottom, Lydia Diamond's The Bluest Eye and George C. Wolff's The Colored Museum. Her acting credits include parts in George S. Kauffman's The Still Alarm and Alan Ayckbourn's Between Mouthfuls and A Talk in the Park (part of the Alliance's production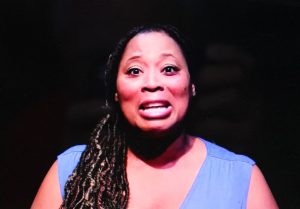 of Confusions), Camae in Katori Hall's Mountaintop, Louise Parker Neese in Steven Dietz's Rancho Mirage, Corryn Fell in Gideon's Knot, Ntozake Shange's choreopoem For Colored Girls Who Have Considered Suicide When the Rainbow is Enuf, and as a grieving mother in the virtual presentation of For Black Women Who Experienced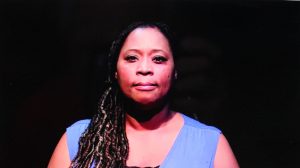 Genocide When The Police Murders of Their Sons Was Too Much by Keith A. Wallace for The Best Seats in Your House. Sonya also had appearances in two episodes of the television show Burn Notice and the film The Florida Project.
You'll find the rest of this post here.
_________________
Carrie Lund Cacioppo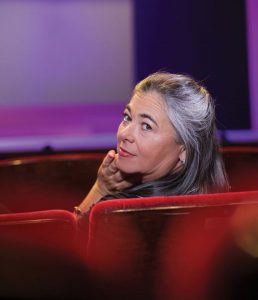 Each day during Women's History Month, Art Southwest Florida is honoring someone past or present who has or is advancing arts and culture in Southwest Florida. Today we recognize Carrie Lund Cacioppo, a local community theater actor, producer, pioneer and visionary who has helped build Southwest Florida into one of the most vibrant theater regions in the entire country.
Carrie's groundbreaking work in this regard dates back to 1984, when she and a young actor by the name of Robert Toperzer re-opened the Pirate Playhouse after veteran Broadway actress Ruth Hunter and her husband Philip decided to retire and close the schoolhouse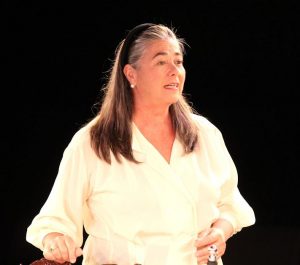 theater that they'd transformed into an intimate 90-seat theater. The company enjoyed so much success that it was replaced seven years later by a bigger and better playhouse further up Periwinkle Way. But Carrie and husband Robert Cacioppo did not abandon the old schoolhouse facility.
_______________
Annette Trossbach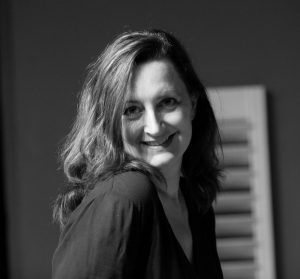 Each day during Women's History Month, Art Southwest Florida is honoring someone past or present who has advanced arts and culture in Southwest Florida. When it comes to the performing arts, Annette Trossbach's contributions to community theater cannot be overstated.
It's not just that Annette founded the Laboratory Theater of Florida eleven years ago. Or the number of actors she's influenced through her intensive direction and mentorship over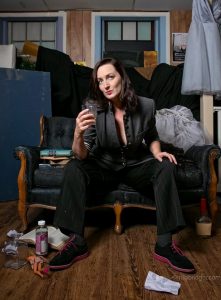 that span. Or the accolades she's received over the years, including Broadway World's Best Director of a Play in Southwest Florida for Anna in the Tropics in 2018 and The Crucible in 2019.
What makes Trossbach unique is her uncanny feel for the edgy and avant garde, her unflappable resolve to bring to the stage controversial subject matter likely to foster community engagement, and her uncompromising inclusivity, which extends to "all races and ethnicities, religions, backgrounds, gender identities, sizes, sexual orientations, abilities and disabilities, languages and ages." In fact, her outreach to the LGBTQ community beginning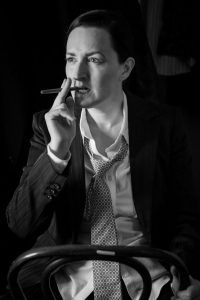 in 2015 with the Rauschenberg Project Plays and Standing on Ceremony: The Gay Marriage Plays was a key factor in her being honored in 2017 with a WGCU Makers Award for women making an impact in Southwest Florida.
Her current directorial undertaking, Jordan Tannahill's Botticelli in the Fire, is a case in point. Not only does the drama tackle typically taboo topics such as pandemic-inspired mass hysteria, the scapegoating and politicization of targeted segments of the population, and the connection between populism and extremism, it embraces full nudity and heterosexual and gay kissing and intercourse. And in traditional Trossbach style, Annette is utilizing her experiences in staging the show to advocate for the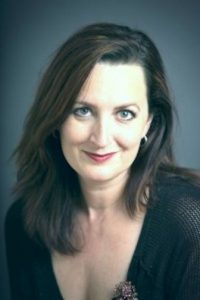 need throughout the region for trained and qualified "intimacy coordinators" or "intimacy directors" whose job it is to protect the interests and emotional wellbeing of everyone involved when a script calls for anything as simple as mere touching to as complicated as a stage kiss or simulated sex.
In this sense, Annette Trossbach is a female pioneer every bit as smart, thoughtful and gritty as Fort Myers' founding females Tootie McGregor Terry, Julia Allen Hansen, Mina Miller Edison and Olive Stout. She is setting standards in community theater and pushing envelopes, breaking barriers and shattering glass ceilings in her ongoing initiative to advance the nature and quality of community and equity theater throughout Southwest Florida. And for that, Art Southwest Florida recognizes the myriad and important contributions she is making that individually and in the aggregate serve to validate and improve the arts and culture of this region.
______________
Barbara B. Mann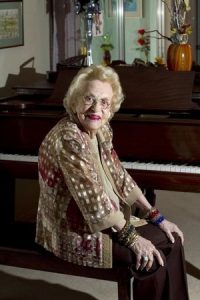 It's Women's History Month and Art Southwest Florida wants to recognize those women from our past and present who elevate arts & culture and contribute to the visual and performing arts throughout Southwest Florida. We begin with the one woman whose name became synonymous with arts and culture in Lee County and throughout Southwest Florida for nearly 80 years. She was know simply as "B" to her friends. The rest of us knew her as Barbara B. Mann.
Although many are not aware of her vast contributions today, Barbara was instrumental in the founding of almost every arts organization in the county from the 1940s through the end of the 20th century, including the Alliance for the Arts (for which she served as charter president), the Fort Myers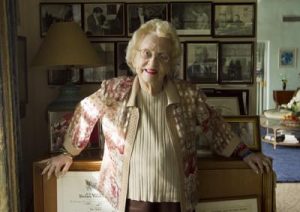 Community Concert Association (not only was she a founding director in 1948, but served as its president for 57 years) and the Southwest Florida Symphony. Today, her legacy is continued not only through the Alliance, but by the Barbara B. Mann Performing Arts Hall, which the Florida Legislature named for her in recognition of her decades of inspired leadership in the arts and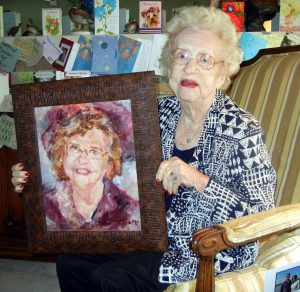 culture of Southwest Florida.
Barbara placed an emphasis on education, although the Great Depression denied her the opportunity to get her college degree. Recognizing that dreams are sometimes delayed, she enrolled in her sixties at Edison State College (now FSW) and went on to obtain her four-year degree at Thomas Edison State College in New Jersey. It was only fitting, seeing as how she received her high school diploma from Thomas Edison himself.
For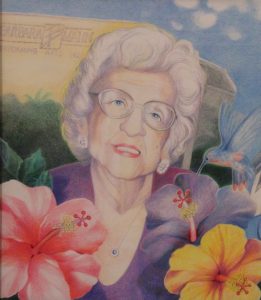 all these accomplishments, Barbara wanted women to learn most to maintain a strong sense of self and that women are best served by lifting one another up.
You can also learn more about Barbara Mann, her early influences and her philanthropic legacy in Female Pioneers of Fort Myers, Women Who Made a Difference in the City's Development by Robin C. Tuthill and Tom Hall (available on Amazon).
__________________
Bernese Barfield Davis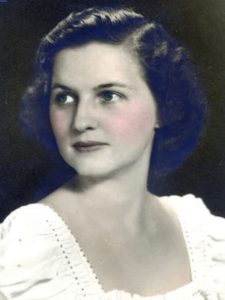 It's Women's History Month and Art Southwest Florida wants to recognize those women from our past and present who elevate arts & culture and contribute to the visual and performing arts throughout Southwest Florida. Next on our list is Bernese Barfield Davis, affectionately dubbed by former mayor Jim Humphrey as The First Lady of Fort Myers. While Bern's influence can be felt in numerous places throughout the county, she will continue to impact current and new generations of visual and performing artists, filmmakers and educators through the art center that bears her name. Berne graduated from Fort Myers High School in the same year that Nat Gaillard Walker's neoclassical federal post office was completed and dedicated in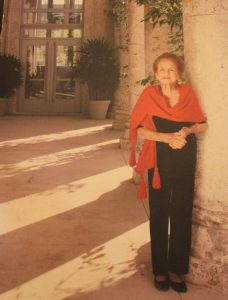 downtown Fort Myers. After the federal government abandoned the building in 1998, the stately edifice fell into disrepair. Influenced in part by the dual drum bronze light sculptures sitting on the sidewalk at the foot of the front stairs, Berne made a major donation to the building's restoration, launching Jim Griffith and Florida Arts' efforts to create a world class art center that would attract internationally-renowned artists, dancers, musicians and thespians, thereby ever after elevating arts and culture in Fort Myers through the exhibitions, concerts, film festival and other events it hosts throughout the year. You can learn more about how the Caloosahatchee Manuscripts light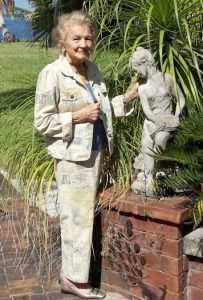 sculpture inspired Berne's gift on Otocast, a free mobile app to which the City's Public Art Committee has subscribed in order to share stories with residents, shoppers, diners and other visitors about the public artworks they encounter throughout the city. You can also learn more about Berne Davis, her early influences and her philanthropic legacy in Female Pioneers of Fort Myers, Women Who Made a Difference in the City's Development by Robin C. Tuthill and Tom Hall (available on Amazon).
___________
2      ACTORS
Rachael Lord plays Gia in 'Nana Does Vegas'
R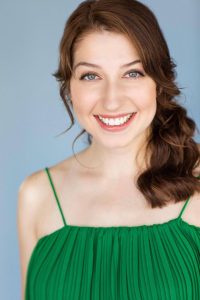 achael Lord is playing the role of Gian in Nana Does Vegas, which is on stage now through April 25 in the Off Broadway Palm. Her recent stage credits include Gerda in The Snow Queen (Off Broadway Palm, Prather Entertainment, 2020), Pickles in The Great American Trailer Park Christmas Musical (Off Broadway Palm, Prather Entertainment, 2020), Nun/Ensemble in The Sound of Music (Broadway Palm Dinner Theatre, Prather Entertainment, 2020) and Snow White in Lab Theater's hybrid film-theater production of Disenchanted: A New Musical Comedy! (2020). Go here for the rest of Rachael's theatrical and related credits.
_________________________________________
Rachael Endrizzi plays Bridget in 'Nana Does Vegas'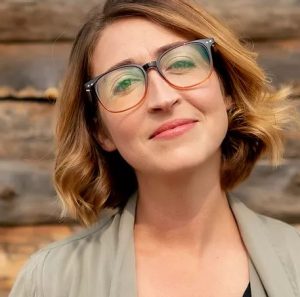 Rachael Endrizzi plays the part of Bridget in Nana Does Vegas, on stage through April 25 in the Off Broadway Palm. Rachael is an actor, director and teaching artist. Her recent stage credits include Anna in 'Til Theft Do Us Part (Off Broadway Palm, 2021), Linoleum in Great American Trailer Park Musical (Off BroadwayPalm, 2020), A Christmas Carol: A Live Radio Show (Off Broadway Palm, 2019) and The Medora Musical 2019 (Burning Hills Singer). You will find all of Rachael's theatrical credits here.
____________________________________________
Steven Coe mesmerizing in the role of Sandro Botticelli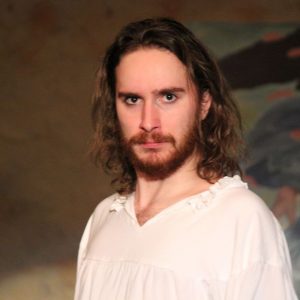 Steven Coe is too young and too good to have his performance in Botticelli in the Fire characterized as "career defining." It's that powerful and dominant, but given the ascendancy of his vast talent, his best performances undoubtedly lie ahead. A discussion of line load and depth of emotion is certainly warranted. But what belies the quality of Coe's performance is that at no time while he's on stage are you cognizant that it's Steven Coe playing a part. He becomes and remains Sandro Botticelli and of that there can be no doubt. You'll find Steven's stage credits here.
____________________________________________________________
Steven Michael Kennedy masterful as Botticelli assistant, Leonardo da Vinci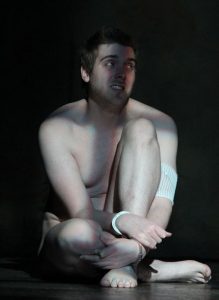 Steven Michael Kennedy's performance in Botticelli in the Fire is masterful, but so qualitatively different from cast mate Steven Coe. What's demanded of his character is subtlety, sensitivity and submissiveness in a physical, emotional and artistic sense. None of these adjectives would ever be applied to describe the intellect and creative elan of the giant that was Leonardo da Vinci in real life. But keep in mind that what we know of Leo comes from the lips of Sandro Botticelli, who gets to define his friend and lover in the way that's most flattering to Botticelli. Never mind. Kennedy is up to the challenge. For as good as he was in The Legend of Georgia McBride and Sex Tips for Married Women from a Gay Man, he's so much better here. [You will find Steven's stage credits here.]
__________________________________________________________
Scott Davis chilling as Friar Girolamo Savonarola in 'Botticelli in the Fire'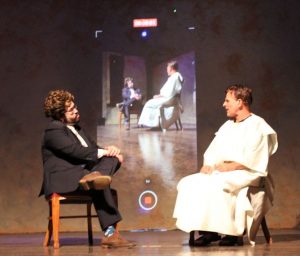 Scott Davis is chilling – and convincing – as Friar Girolamo Savonarola in Botticelli in the Fire. In fact, he's so despicably malevolent that the audience would no doubt break into raucous applause if they knew that about a year after the timeline in the play, Savonarola gets his comeuppance – as in being burned at the stake. Before relocating to Southwest Florida, Davis was active in theater in Michigan. His area stage credits include Michael in the Florida premiere of How to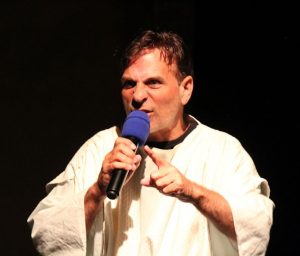 Transcend a Happy Marriage and the roles of Dennis Gordon, Jerry and Rich in the Florida premiere of Topher Payne's comedic farce Let Nothing You Dismay for Lab Theater; and Ralph Sheldrake in Irving Berlin's White Christmas, Ewart Dunlop in The Music Man, Tammany O'Holleran in Miracle on 34th Street and My Fair Lady for The Naples Players. Go here for more.
________________________________________
Daniel Sabiston excels as foppish Poggio di Chullu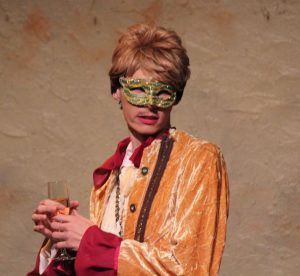 Daniel Sabiston turns in a break-out performance as the foppish Poggio di Chullu. Daniel's stage credits include an oh-so-mean bully (not bunny) rabbit by the name of Serling Hunter in Kayleigh O'Connell's Projekt Grotesquerie, Ezekiel Cheever in The Crucible and the Journeyman in Andorra, all for the Laboratory Theater of Florida. Daniel also appeared in several staged readings at Lab Theater.
You will find Daniel's full profile here.
__________________________________________
David Cooley is officious misogynst Lorenzo di Medici
David Cooley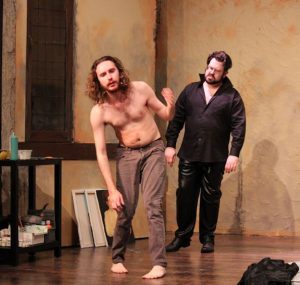 evokes both hatred and sympathy as the officious misogynist and vengeful husband Lorenzo di Medici, who discovers, to his chagrin, that while hell may have no fury like a woman scorned, a woman treated dismissively may seduce your bestie just to prove a point. His stage credits include Kevin and Leonard in Let Nothing You Dismay, various roles in DMV and Starveling in their Lab Theater's socially-distanced rendition of A Midsummer Night's Dream. His full profile is here.
____________________________________________________________
Renee Freeman makes SWFL debut as Madre Maria in 'Botticelli in the Fire'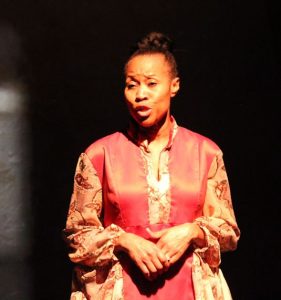 A native of Kansas City, Kansas, Renée Freeman is making her Southwest Florida theatrical debut in the role of Madre Maria in the regional premiere of Jordan Tannahill's Botticelli in the Fire. She studied in the Alliance for the Arts CHANGE program, where she performed a monologue for the character Mame Wilks for Radio Golf written by August Wilson. Her background also includes doing voiceovers for a Fortune 500 company. Renee holds a master's degree in HR Management and is a Southwest Florida real estate agent.
____________________________________________________
Brian Linthicum plays Charles Strickland in David Mamet's 'Race'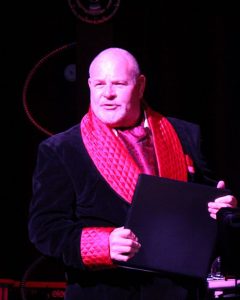 Lab Theater is bringing David Mamet's Race to the stage at the end of April. Directed by Sonya McCarter, the production features Michael A. Massari, Lemec Bernard, Cantrella Canady and Brian Linthicum.
Linthicum portrays Charles Strickland, a wealthy white man accused of raping a black woman. Born into wealth, one of Strickland's many problems is that the word "no" has never found its way into his vocabulary. Although Strickland maintains that he and his accuser were in a consensual relationship, his story begins to unravel as systemic racist anecdotes from his past bubble to the surface.
_____________________________________________________
Lemec Bernard plays lawyer Henry Brown in David Mamet's 'Race'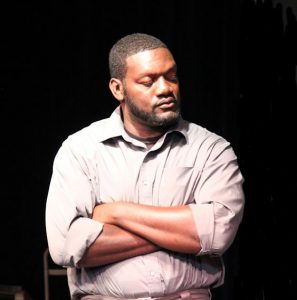 Lab Theater is bringing David Mamet's Race to the stage at the end of April. Directed by Sonya McCarter, the production features Brian Linthicum, Michael A. Massari, Cantrella Canady and Lemec Bernard.
Bernard plays Henry Brown. Henry and his white law partner, Jack Lawson, have been approached by a wealthy white man named Charles Strickland, who is seeking representation against charges that he raped a black woman.
You'll find the rest of this here.
___________________________________________
Cantrella Canady plays Susan in David Mamet's 'Race'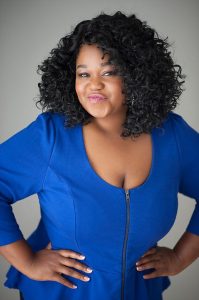 Lab Theater is bringing David Mamet's Race to the stage at the end of April. Directed by Sonya McCarter, the production features Brian Linthicum, Michael A. Massari, Lemec Bernard and Cantrella Canady.
Canady plays Susan, who is the only person in the play whose last name is never revealed. While the title of the play may be Race, Susan's true intentions make it clear that sexual politics is also at play in the drama that unfolds when a wealthy white man accused of raping a black woman engages two lawyers to represent him – one who is white and the other who's black.
_____________________________________________________
Victor Caroli is Norman Thayer in Studio Players 'On Golden Pond'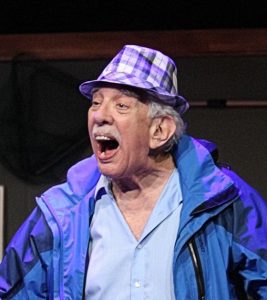 Victor Caroli is no stranger to the role of Norman Thayer, Jr. He played the part for Lab Theater several years ago. He's reprising the role in The Studio Players' production of On Golden Pond, playing now through April 4 in the Joan Jenks Auditorium at the Golden Gate Community Center. Since coming to Naples 15 years ago, Caroli has played a number of meaty roles at local theaters, but Studio Players' patrons will remember him fondly as Big Daddy in last year's production of Tennessee Williams' Cat on a Hot Tin Roof. Go here to access all of Vic's stage credits.
________________________________________
Hollis Galman is Ethel Thayer in 'On Golden Pond'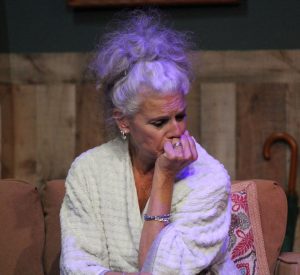 Hollis Galman plays the role of Ethel Thayer in Studio Players' production of On Golden Pond. Galman is a Naples resident who made her directorial debut with The Studio Players in Walter Cronkite Is Dead. She has appeared in a number of Off-Broadway productions. Her most recent stage credits include Marty in Circle Mirror Transformation and the larger-than-life role of Masha in Vandy and Sonia and Masha and Spike, which represented her Studio Players' debut. Go here for Hollis' full profile.
________________________________________________
Dede Tucker Brownlee portrays Chelsea in 'On Golden Pond'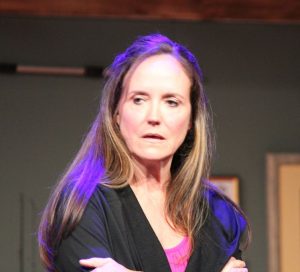 A central issue in On Golden Pond is the problematic relationship between Norman Thayer and his estranged daughter Chelsea, and playing the part of the the disaffected daughter is Dede Tucker Brownlee. The long-time resident's love affair with community theater dates back to 1998, when she scored the part of My Girl in Anything Goes at The Naples Players. Go here to see what she's been in since then.
___________________________________________________________
Keith Gahagan playing Charlie Martin for Studio Players in 'Golden Pond'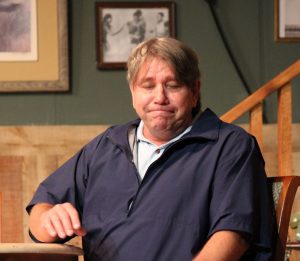 Keith Gahagan appears in the role of Charlie Martin in The Studio Players' production of On Golden Pond. Gahagan has performed in community theater productions in Marco Island, Bonita Springs and Fort Myers since 2007. Among his stage credits are Senator Charles Whitmore in the Studio Players' production of Jason Odell Williams' dramedy Church & State, Curt in Don't Talk to the Actors (The Studio Players), and Eddie the bar owner in The Legend of Georgia McBride (Lab Theater, June 2019). Go here to see all of Keith's stage credits.
_________________________________________
Joe Logrippo plays dentist Bill Ray in 'Golden Pond'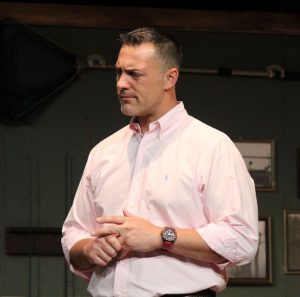 Joe Logrippo makes his theatrical debut as dentist Bill Ray in The Studio Players' production of On Golden Pond, which is on stage now through April 4 in the Joan Jenks Auditorium at Golden Gate Community Center. Joe is a former senior regional vice president and investment consultant for a Fortune 100 financial services company and presently works in private wealth and family office management. But the Boston native has always had a passion for performance and is finally getting to explore acting and the theater.
____________________________________
Jay Carmona plays Billy Ray in 'Golden Pond'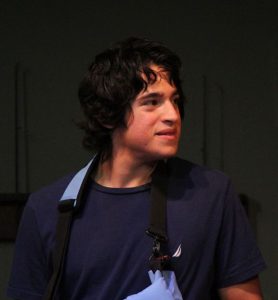 Jay Carmona is tackling the role of Billy Ray in The Studio Players' production of On Golden Pond. The Immokalee High School grad has recently taken acting classes and is exciting to be making his theatrical debut in the role. You can see him in the show in the Joan Jenks Auditorium at Golden Gate Community Center now through April 4. He'd love your support.
_________________________________________
Gerrie Benzing plays Ruth in TNP's 'Calendar Girls'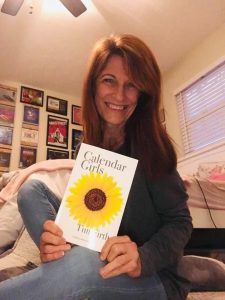 Gerrie Benzing plays Ruth in The Naples Players' production of Calendar Girls, which opens with a red carpet gala on Tuesday, April 27. She has appeared in more than 14 productions at Cultural Park Theater, three shows at Lab Theater and made her debut at Theatre Conspiracy at the Alliance for the Arts in 2019 as Lucy and Tommy of No Consequence in Adam Szymkowics's Marian, or the True Story of Robin Hood.  at New Phoenix Theater in 2020 in The Full Monty and later that same year at The Studio Players as Theresa in Circle Mirror Transformation. Now TNP audiences have an opportunity to appreciate her stage work as well. Go here for her full profile – and go here to see why Art Southwest Florida celebrated her contributions to theater during Women's History Month.
_________________________________________________________________
Darlyne Franklin plays Celia in The Naples Players' production of 'Calendar Girls'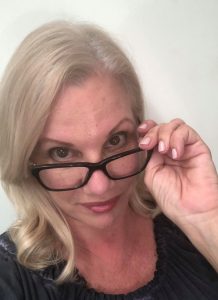 Darlyne Franklin is an actor, playwright and producer. Among her acting credits is the role of Chris in Neil Simon's Rumors (for New Phoenix Theatre). And when Calendar Girls opens on April 28 at The Naples Players, Darlyne will be on stage in the role of Celia. Darlyne was born and raised in East Boston, but she's been a resident of Naples for more than 15 years, after coming to the area as a snowbird and deciding to stay. Franklin is mentioned in Webster's online Dictionary under "dinner theater" and was featured in a question on the TV game show Jeopardy. Go here to see her full profile.
_____________
3     DIRECTORS
Sonya McCarter directs David Mamet's 'Race' for Lab Theater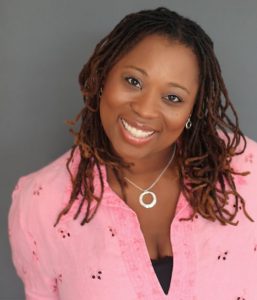 Lab Theater is bringing David Mamet's Race to the stage at the end of April. Sonya McCarter directs.
Sonya is a gifted director whose credits include Lorraine Hansberry's A Raisin in the Sun, August Wilson's King Hedley II, Seven Guitars and Ma Rainey's Black Bottom, Lydia Diamond's The Bluest Eye and George C. Wolff's The Colored Museum.
So who better to understand how mixed audiences and casts react to themes involving institutional racism and race relations?
4    THEATER
Alliance Youth Theater producing 'Bible HerStory' April 8-10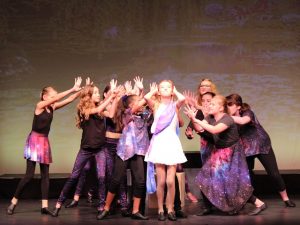 The Youth Theater at the Alliance for the Arts is bringing Bible HerStory to the GreenMarket stage April 8-10. A one-act feminist satire featuring an all- female cast, Bible HerStory is funny, provocative, and an overall fun night of theater under the stars.
Here's the set-up. As we well know, in the beginning God created everything, including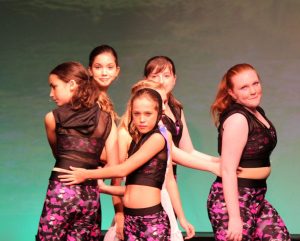 human beings. Woman, she created in her own image and likeness. Man was an experiment. Some experiments go horribly awry. Go along with Carmen Crussard's stellar cast as they revisit Eve in the garden, Noah's wife preparing food for the flood, Sarah facing the sacrifice of her only son, Miriam brokering a deal with before Moses goes bonkers, Solomon's queen settling a dispute and an angel appearing to the virgin Mary. As you'll quickly discover, the feminine 
approach – reason, relationship, humility and motherly proclivity for meddling – could have saved humanity a whole lot of trouble.
Performances are at 7:30 p.m. on Thursday, Friday and Saturday, April 8, 9 & 10. Reserve your square now.
____________________________________________________________________
Gloria and Emelio Estefan musical 'On Your Feet!' at Broadway Palm through April 10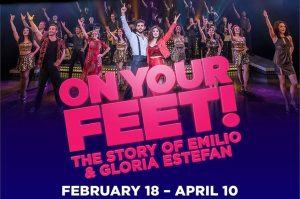 On Your Feet! is on the Broadway Palm Dinner Theatre main stage through April 10. This is the sprightly musical based on the lives and music of 26-time Grammy Award-winning husband-and-wife team Gloria and Emilio Estefan. Following the Estefan's incredible journey from anonymity in Cuba to stardom in the United States, On Your Feet! tells the inspiring true story filled with heart and heritage about two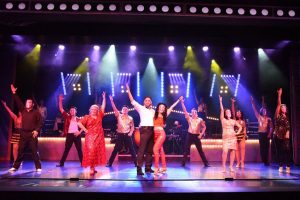 people who believed in their talent, and each other, so much that they became an international sensation.
After a pre-Broadway engagement in Chicago during the summer of 2015, On Your Feet! opened on Broadway on November 5, 2015 to positive reviews and box office success. The musical received seven Outer Critics Circle Award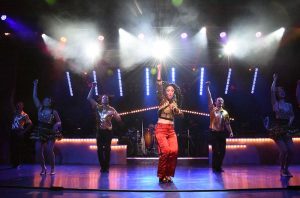 nominations, three Drama League Award nominations and a Tony Award nomination for Best Choreography.
With book by Alexander Dinelaris Jr. and a score built around the Cuban-fusion pop music made famous by Gloria Estefan, On Your Feet! showcases such songs as "Get on Your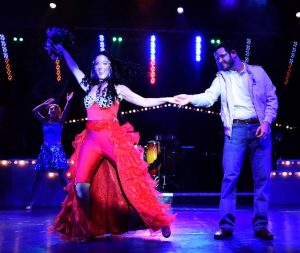 Feet," "Conga," "1-2-3," "Don't Want to Lose You Now," "Coming Out of the Dark" and, of course, "Rhythm Is Gonna Get You." The musical also features the original song "If I Never Got to Tell You" with lyrics by Gloria Estefan and music by her daughter Emily Estefan.
Directing On Your Feet is Eliseo Roman whose numerous Broadway credits include Jose Fajardo in On Your Feet,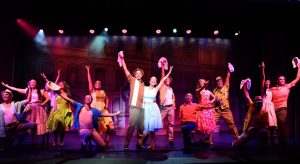 Angel in Leap Of Faith, Piragua Guy in In The Heights (Tony Winner) and Hair. Choreographer and Assistant Director for On Your Feet is Natalie Caruncho, who was part of the original Broadway production as well as the first national tour and the Holland and West End production.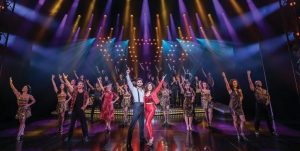 Playing Gloria Estefan is Alexis Semevolos-Velazquez, who appeared here at Broadway Palm as Maria in West Side Story. Making his Broadway Palm debut and portraying the role of Emilio Estefan is Alex Rodriguez.
Broadway Palm is continuing to follow CDC guidelines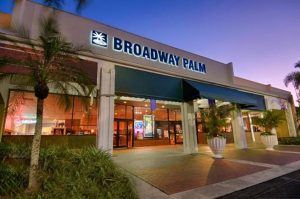 while providing a delicious meal and exceptional entertainment in a safe and socially distanced environment. For a list of the extensive health and safety measures they have taken, please visit BroadwayPalm.com. It is important to note that guests are required to wear masks while not eating or drinking. In addition, a temperature check will be performed on everyone that enters the building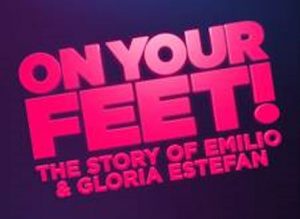 and admittance will not be allowed to anyone with a temperature of 100.4 degrees or higher.
Performances are Tuesday through Sunday evenings with selected matinees. Tickets are $48 to $73. Children and group prices are available. Tickets are now on sale and can be reserved by calling (239) 278-4422, visiting BroadwayPalm.com or in person at 1380 Colonial Boulevard in Fort Myers.
_____________________________________________________
'Nana Does Vegas' on stage at Off Broadway Palm through April 25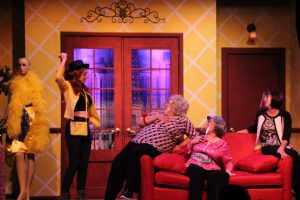 On stage in the Off Broadway Palm through April 25 is Katherine DiSavino's Nana Does Vegas. If you liked Nana's Naughty Knickers, you'll adore Nana Does Vegas. The writing is sharper, the wit more sophisticated, the plot more suspenseful, and DiSavino does an amazing job of not giving away the plot twists too far in advance. Of course, it's a farce. So you can count on it having just the right amount of physical comedy,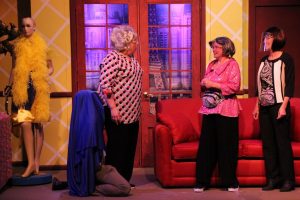 laugh points, hiding and chase scenes. You can also count on finding characters who will resonate with you and the rest of the audience.
"People want to see some version of themselves," DiSavino explains. "They want to laugh at themselves or their friends. Nudge the person next to them at the table and say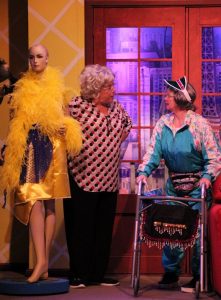 'That's you.' And they want escapism. They want to laugh."
In this one, Nana has rolled the dice and moved to Las Vegas with her newly widowed sidekick Vera, who's quite the troublemaker in general and in this show in particular. After Nana gets an offer she can't refuse, she and Vera begin making costumes for the hottest show in Vegas. What could possibly go wrong? Well, everything!
DiSavino is one of Samuel French's best-selling playwrights. Based in Los Angeles, she currently writes on the CW's Nancy Drew and, before that, she wrote for the CW's The Outpost.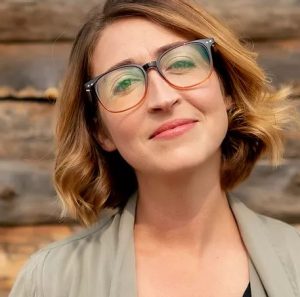 Katherine is featured on Tracking Board's 'Young & Hungry' list of the top 100 New Writers in Hollywood. She has pitched on a number of film, television and digital projects and has worked with screenwriters on feature scripts and TV series in development. Her three published plays have been translated into multiple languages and performed around the world. Theatrical critics have called her work "true-to-life," "superbly written," and "entertaining and laugh-out-loud funny." She is represented by Kendrick Tan at Lit Entertainment Group.
______________________________________________________________
Center for Performing Arts Bonita announces postponement of 'Clue on Stage'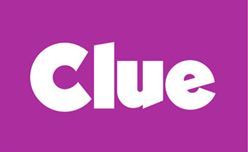 The Center for Performing Arts Bonita Springs has announced postponement of Clue: On Stage, which was scheduled to take the stage March 25-28. Based on the iconic 1985 Paramount movie, Clue is a hilarious farce-meets-murder mystery. The show will still be produced, but not until late Fall. More details will be announced as they become available.
_________________________________________________
Cultural Park reprises first show ever, 'Visit to a Small Planet'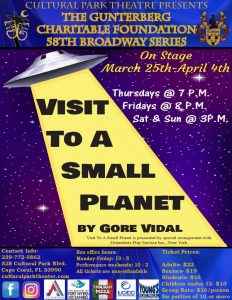 Cultural Park Theater opened in 1963 with Gore Vidal's Visit to a Small Planet. It's brought the show back to help celebrate its 58th anniversary of bringing quality entertainment to Cape Coral and the Greater Fort Myers metropolitan area. Remaining performances are tonight 7:00 p.m., Friday (April 2) at 8:00 p.m. and Saturday (April 3) and Sunday (April 4) at 3:00 p.m.
Vidal, of course, is best known for the 1960 political satire The Best Man. But three years earlier, he also penned Visit to a Small Planet. It actually debuted as a television production before being adapted by Vidal for the stage. In it, an alien by the name of Kreton comes to Earth from another dimension to observe human warfare, specifically at the Battle of Bull Run.
The rest of this advance is here.
Go here for ticket information.
_________________________________________________________
Florida Rep Teen Conservatory performing 'Into the Woods' April 14-24

Florida Rep's next teen conservatory is Stephen Sondheim and James Lapine's Into the Woods. Lapine and Sondheim take everyone's favorite storybook characters and bring them together for a timeless yet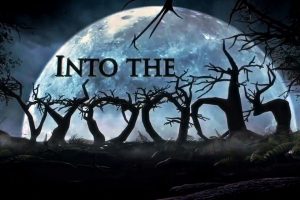 relevant piece … and a rare modern classic.
The story follows a Baker and his wife, who wish to have a child; Cinderella, who wishes to attend the King's Festival; and Jack, who wishes his cow would give milk. When the Baker and his wife learn that they cannot have a child because of a witch's curse,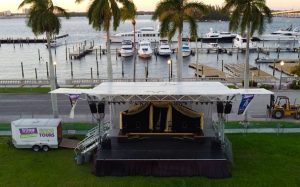 the two set off on a journey to break the curse. Everyone's wish is granted, but the consequences of their actions return to haunt them later with disastrous results.
The Tony-winning book and score are both touching and enchanting.  One of Sondheim's most popular works, Into the Woods is a musically sophisticated show with the opportunity to feature actors adept at dark comedy.
Audiences gather – at a safe distance – under the stars in the heart of the Downtown Fort Myers River District. Show dates are April 14-24 and tickets are $60-$100 for a 12×12' 6-person square.
_________________________________________________________
'Botticelli in the Fire' closes with four more performances this weekend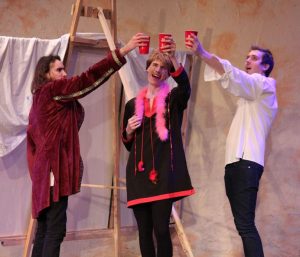 Lab Theater's production of Botticelli in the Fire closes with four final performances this weekend – with shows at 8:00 p.m. on Thursday, April 1, Friday, April 2 and Saturday, April 3 and a 2:00 p.m. matinee on Easter Sunday.
Regardless of what Lab Artistic Director Annette Trossbach may have thought about the central theme of the play, the liberties that Jordan Tannahill took with the historical record or the way that reality is filtered through the lens of the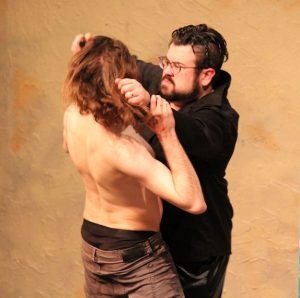 protagonist (reference her character in How to Transcend a Happy Marriage), she saw in Botticelli in the Fire "the most revolutionary theater … since Hamilton."
From every conceivable angle, Botticelli in the Fire is groundbreaking. The play plumbs the depths of beauty, sensuality, lust and love, blurring the lines between these interrelated and oft-overlapping concepts with all the messiness, menace and mayhem of a Jackson Pollock abstract.
You'll find the rest of this review here.
Go here for play dates, times and ticket information.
_____________________________________
Botticelli in the Fire' extended through April 4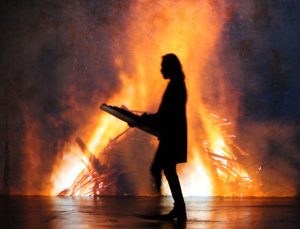 The Laboratory Theater of Florida has extended the run of the wildly popular regional premiere of Jordan Tannahill's multimedia extravaganza Botticelli in the Fire, which opened on February 26th. The theater has added eight performances: March 25, 26 & 27 and April 1, 2, and 3 at 8:00 p.m., and two Sunday matinees on March 28 and April 4 at 2:00 p.m. This extension is possible thanks to a combination of the play's overwhelming popularity combined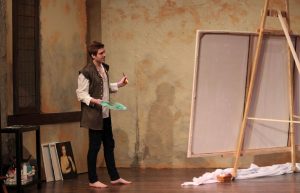 with the reduced seating capacity to keep everyone as safe as possible.
Current reviews of the show call it "an unqualified theatrical triumph!" (see above) "It's emotional, tense, compelling, beautiful, and hilarious, and the actors are very talented and clearly so dedicated to their craft." (Broadway World)
____________________________________________________________________
Creating a copy of 'The Birth of Venus' for 'Botticelli in the Fire'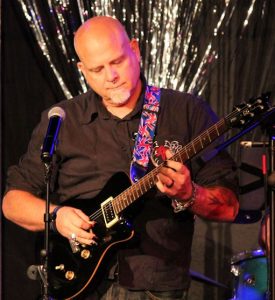 Jonathan Johnson works at Lab Theater as their lighting and sound tech. He fashions himself as a jack of all trades ("but expert at none"). Always up for a challenge, he was relatively nonplussed when the Lab's Artistic Director Annette Trossbach issued a surprising challenge several weeks ago. "I want you to recreate Sandro Botticelli's masterpiece The Birth of Venus and protect the painting in a way that will allow Steven Coe to deface it during each performance without destroying the painting."
Trossbach knew that Johnson majored in art in college. He has an Associate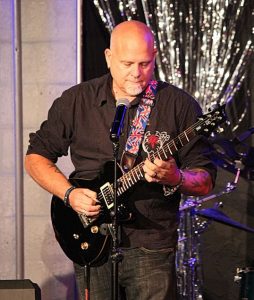 Degree in graphic design and commercial art from Southern Arkansas University and had visions of moving into a studio apartment in Manhattan after graduation, where "I'd throw paint on canvases and people would come and throw money at my feet."
It didn't quite work out like he'd dreamt.
Ironically, in Botticelli in the Fire – on stage at the Lab through Easter Sunday, April 4 – it's actor Steven Coe who's throwing the paint.
Go here for the rest of this expose'.
___________________________________________
David Mamet's 'Race' opens at Lab Theater on April 28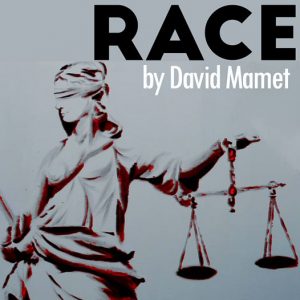 Lab Theater is bringing David Mamet's Race to the stage at the end of April. Directed by Sonya McCarter, the production features Brian Linthicum, Cantrella Canady, Michael A. Massari and Lemec Bernard.
Go here for the advance for this play.
Go here for play dates, times and ticket information.
____________________________________________________________________
Melody Lane producing Rock of Ages High School Edition in July; auditions now open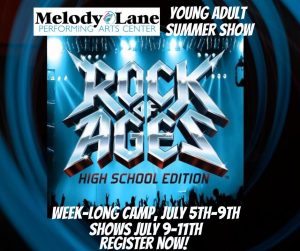 Melody Lane Performing Arts Center has announced that they'll be producing Rock of Ages High School Edition as their summer young adult production. This amped up show rocks out with songs from Journey, Bon Jovi, Guns N' Roses, and more.
Rock of Ages will be rehearsed as a mega-fast camp workshop from July 5-9, and once a week for 6 weeks leading up to show week. Production dates are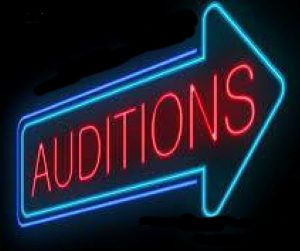 July 9-11.
Auditions are May 5 and are open to actors 13-21. Audition sign-ups are now open, but enrollments are limited. So don't delay if you want in.
So save the dates and plan to rock out with 𝗠𝗲𝗹𝗼𝗱𝘆 𝗟𝗮𝗻𝗲 and have your face blasted by the house band 𝐒𝐜𝐡𝐨𝐨𝐥 𝐨𝐟 𝐑𝐨𝐜𝐤 𝐅𝐨𝐫𝐭 𝐌𝐲𝐞𝐫𝐬, who will play at preshow and intermission.
______________________________________________________________
'Calendar Girls' rare play about female friendship, bonding and empowerment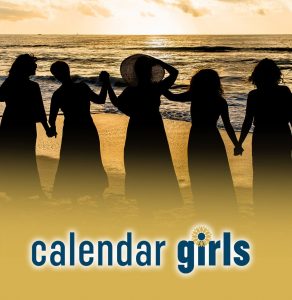 The Naples Players opens its 68th season with a return to indoor performances on April 28 with Tim Firth's Calendar Girls. The play is based on the true story of a group of middle to late age British women who decided to pose nude for a calendar in order to raise money for a new sofa for the local hospital's waiting room after one woman in the group lost her husband to leukemia. But while a lot of the show's laughs result from the concept, the play itself is not about nudity. It's about friendship, female bonding, and the corrosive, corruptive force of sudden fame and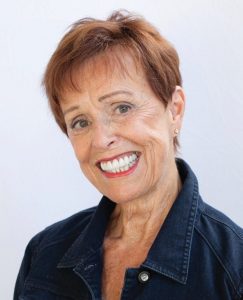 notoriety.
The script is replete with laughs, although some of the humor in the early-going is likely lost on American audiences because it presupposes a knowledge and understanding of British culture, current events and celebrity personas. It's like being present when someone tells an inside joke. It sounds funny, you want to laugh, but you really don't get it because you don't really know what the joke-teller is trying to lampoon.
That aside, this play is full of lively, poignant and relatable dialogue, situations and, above all, characters.
The rest of the advance is here.
And go here for play dates, times and ticket information.
_______________________________________
Spotlight on 'Calendar Girls' playwright Tim Firth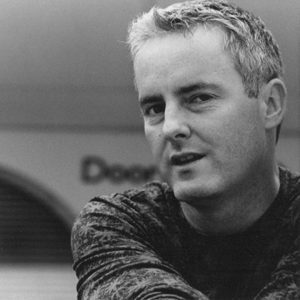 Before it was a stage play, Calendar Girls was a successful motion picture. But in 2008, Firth adapted his film for the stage, and that started a love affair during which British audiences made Calendar Girls the all-time number one box office hit in that nation's history. Since 2011, U.S. audiences have also been getting to see just why the show's been so popular across the pond.
Born in 1964, Firth started writing at a young age. By 15, he was already penning full-length musicals for local schools, and a year before graduation he was even commissioned to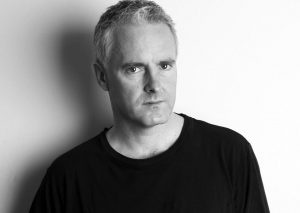 write a television script.
While studying English at Cambridge, he had occasion to attend an Arvon Foundation writing course run by playwrights Willy Russell and Danny Hiller. As part of the workshop, he wrote a play about two 16-year-olds trying to write a song.
Go here for the rest of this spotlight.
____________________________________________________________
The Studio Players bringing 'On Golden Pond' to the stage March 12-April 14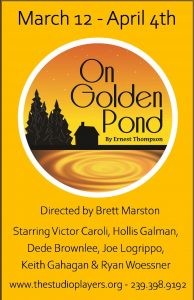 On Golden Pond sunsets this weekend with final performances on Friday (April 1) and Saturday (April 2) nights at 7:30 before closing with a 3:00 p.m. matinee on Easter Sunday. The performances are sold out, but extra seating is available if you act quickly.
This is the love story of Ethel and Norman Thayer, who are returning to their summer home on Golden Pond in Maine for the forty-eighth year. He is a curmudgeonly nearly-80-year-old retired professor with heart palpitations and a failing memory, but he's still as tart-tongued, observant and eager for life as ever. She is ten years his junior and delights in all the small things that have enriched and continue to enrich their long life together. But this year, their delightful summer routine–fishing, picking strawberries, enjoying old mementoes, listening to the loons call–is given a bitterly comedic edge by Norman's unreliable memory and cantankerously morbid statements.
Go here for the rest of this advance.
Go here for play dates, times and ticket info.
__________________________________________
Much more going on in 'Golden Pond' than love story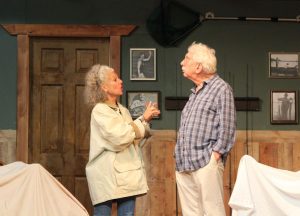 On stage in the Joan Jenks auditorium in the Golden Gate Community Center this weekend and next is The Studio Players' production of Ernest Thompson's On Golden Pond. It's a remarkably crafted character study thanks in large measure to Ernest Thompson's script, Brett Marston's direction and the amazing performances rendered by his entire cast.
On Golden Pond was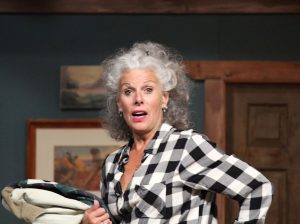 originally written for the stage. First performed in 1979, it earned two Tony nominations, including one for Frances Sternhagen as Norman's wife Ethel. The role earned Katherine Hepburn an Oscar in the movie. The show was again produced on Broadway in 2005. This time, James Earl Jones played Norman Thayer; Leslie Uggams played Ethel. Jones earned a Tony nomination as did the play for Best Revival.
You will find the rest of this review here.
_______________________________________________
4     ART SHOWS, EXHIBITIONS & ARTS ORGANIZATIONS
Christo and Jeanne-Claude retrospective closes April 17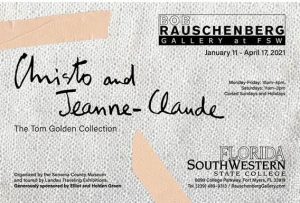 CHRISTO & JEANNE-CLAUDE: The Tom Golden Collection is on view in the Bob Rauschenberg Gallery at Florida SouthWestern State College through April 17. This traveling retrospective surveys the extraordinary career of artists Christo and Jeanne-Claude through collages, prints, photographs, drawings and objects. Drawn from the permanent collection of the Sonoma County Museum—the most extensive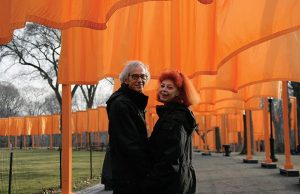 private collection in the United States—the exhibition spans 37 years of the Christo's career.
Christo and Jeanne-Claude were famous for large-scale environmental projects that temporarily altered urban and rural landscapes in Europe, the United States, Australia and Japan. Together, they changed the landscape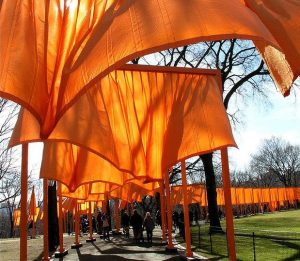 of installation art, covering large areas of space by draping thousands of square yards of various types of fabric over buildings, bridges and both land and sea masses.
While each of the artists' projects existed only briefly, they were anticipated with suspense for months, even years, while being planned ….
You can find more on the exhibition here.
________________________________________________________________
Jansen's 'Two Decades of Relevance' comes to Naples' Baker Museum on April 24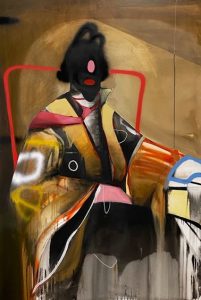 The Baker Museum will host a retrospective of work by internationally-acclaimed artist Marcus Jansen April 24 through July 25, 2021. Representing Jansen's first solo museum exhibition in Southwest Florida, Two Decades of Relevance will showcase 18 powerful paintings, including Foreclosures (2008), Spotlight (2020) and The Colonialist (2021).
Over that span, Jansen has garnered numerous attention and accolades. Part of this recognition inheres in incredible technical competency and revolutionary genre-busting style. But what sets Jansen apart from his contemporaries is his uncompromising critical commentary on global political and socio-economic issues and the world events that have shaped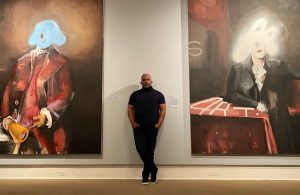 his life.
For Jansen, painting is an act of intense engagement with the world. It is this quality that emerges from his urban landscapes and portraiture and connects viscerally with those who encounter his colorful abstract-and-figurative constructions which, individually and in the aggregate,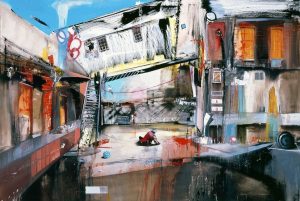 reflect his sustained preoccupation with the struggles of the displaced and disenfranchised, surveillance and technology, and power structures and their manifestations across different spheres.
Jansen's response to the foregoing concerns is informed by a series of profound life experiences. He mother is Jamaican; his father German. He spent his formative years in the Bronx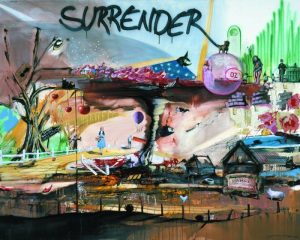 and his adolescence in Germany. He was diagnosed and treated for PTSD after fighting in Operation Desert Shield and Desert Storm in the first Iraq War. And after losing his first wife to cancer, he struggled as a single dad to two boys saddled with a mountain of medical bills while trying to establish himself as an artist with a story to tell. Jansen has emerged from these life events filled with a passion for universal human rights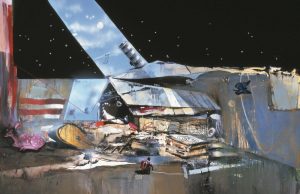 and improved societal conditions. Charged with a sense of empathy and a commitment to justice, his works are, not surprisingly, simultaneously emotional, introspective and intellectual.
Jansen had his first European solo museum exhibitions at La Triennale di Milano Museum, Milan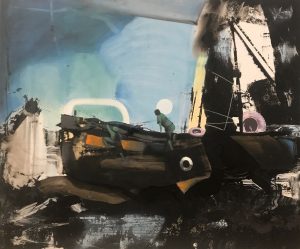 and the Museum Zitadelle Berlin. He has participated in the 12th International Print and Drawing Biennial in Taiwan at the National Taiwan Museum of Fine Art. Works by Jansen are in collections of the Moscow Museum of Modern Art (MMOMA), The University of Michigan Museum of Art, The New Britain Museum of American Art, The Kemper Museum of Contemporary Art, The National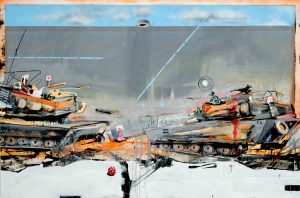 Taiwan Museum of Fine Art, The Housatonic Museum of Art and the Smithsonian Institution in Washington D.C.
In addition to his studio practice, Jansen is founder of the Marcus Jansen Foundation Fund in Fort Myers, which aims to serve veterans with PTSD and economically-disadvantaged children through enhanced cultural awareness of art and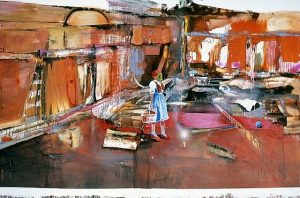 music.
The Baker Museum is one of the foremost fine art museums in Southwest Florida. Emphasizing modern and contemporary art, the museum hosts several traveling exhibitions annually to complement installations of works from its permanent collections. Dedicated to stewardship and scholarship, The Baker Museum provides world-class exhibitions and educational opportunities for Southwest Florida's diverse community.
___________________________________________
CFABS' 'Off the Walls 2021' takes place Friday, April 9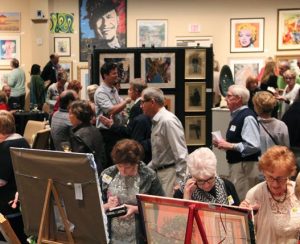 The Centers for the Arts Bonita Springs' Off the Walls 2021 takes place on Friday, April 9.
Here's how it works. Three hundred items ranging from trips to artworks have been donated to CFABS, which will sell just 200 tickets to the virtual event. On the night of the event, tickets are drawn at random. Since all of the tickets will be drawn, every ticket is a winner – even if yours is the last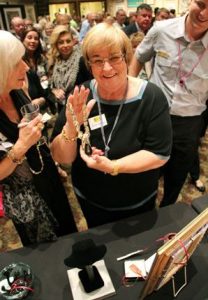 ticket drawn since there are more items than tickets. And, you'll receive a gift certificate for a ticket to next year's Off The Walls event, absolutely free. So truly, everyone is a winner.
CFABS' entire catalog of items will be posted on its website Tuesday morning, January 12. Explore the phenomenal selections, and create your priority list of top 15 choices. You don't even need to be present to be a part of this year's amazing 'lottery' event. Nor do you need to personally select your winning item. CFABS has a cadre of 'Personal Shoppers' ready and excited to help you. Just provide CFABS with your Personal Priority List of pre-selected items, and they'll take it from there. Simply tune in the evening of the Off the Walls Ticket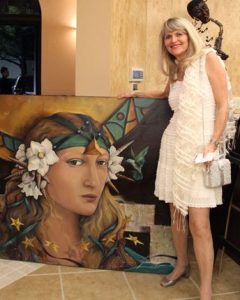 Draw to share in the fun and excitement. Your Personal Shopper will select your item and the Centers' staff will wrap and hold your winning item until you're ready.
"This year is certainly a challenge," concedes CFABS President Susan Bridges. "But we worked hard to design a terrific virtual experience on Zoom that you can enjoy from the [safety and] comfort of home. And we've come up with some brilliant 2021 alterations we think everyone will appreciate, incorporating all the needed safety precautions."
Those who have attended this unique event in the past know what a great evening it is.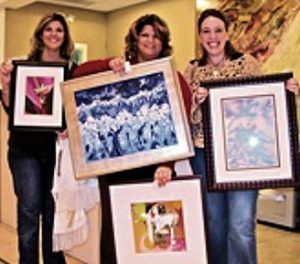 No auction, no bidding. Just purchase a ticket and you're entered into the random drawing for beautiful artworks, collectibles, travel experiences, cuisine adventures, décor and luxury living items valued from $275.00 to $6,000.00.
To purchase tickets or for more information please call 239-495-8989 or email: cfabs@artsbonita.org.
_____________________
DAAS' April show 'ICONIC'
In the month of April, DAAS CO-OP Art Gallery will be featuring a collection of pieces submitted by artists from Southwest Florida who responded to an invitation posted on the venue's website. Entitled ICONIC, this exhibition will honor legends in the entertainment and artistic industry throughout the ages. Artists were challenged to turn their love for legends like Marilyn Monroe, Myles Davis, Elvis Presley, Rita Moreno, Maya Angelou, Madonna, Bob Marley and others into equally iconic works of art. Their creations incorporate imagery that clearly represent the icon, whether in portrait or suggestive.
The opening reception is scheduled for Friday, April 2, 2021 from 6:00 to 9:30 p.m.,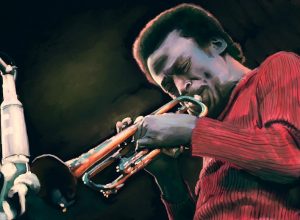 in conjunction with the monthly Fort Myers Art Walk event. The exhibition will be on display through May 1, 2021.
DAAS CO-OP is a boutique style cooperative art gallery operating in the Butterfly Estates' campus in Fort Myers, Florida. The member artists operate all aspects of the gallery, including administration, curation, sales and maintenance. The cooperative was established in 2016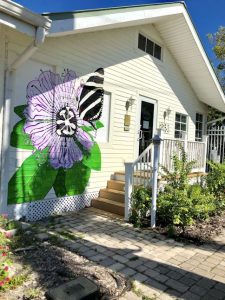 and is one of the few art galleries of its kind in Southwest Florida. Exhibition receptions are held every first Friday of the month, featuring individual and group displays. Artists interested in membership or exhibiting as guest artists should contact the gallery through daascoop.com or in person during business hours.
DAAS CO-OP is located at 1815 Fowler Street, in the Butterfly Estates complex in Fort Myers, FL. The gallery's temporary business hours are Wednesday to Sunday, from 10:00 a.m. to 3:00 p.m. More information about the venue and/or how to become a member can be found at daascoop.com or by calling 239-590-8645.
Images:  Imperfection is beauty and Do not fear mistakes, there are none, digital paintings by Spencer Elles.
______________________________________________________________
Davis Art Center accepting submissions for Functional Art Show thru April 23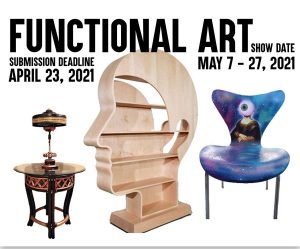 The Sidney & Berne Davis Art Center will be staging a functional art exhibit in May. Functional art is art created for use. However, while it functional art is intended to serve a utilitarian purpose, it is designed artistically, with an aesthetic or "chi" in mind so that it takes on a life of its own.
The genre is remarkably inclusive. It encompasses everything from furniture and lighting to dishes and even books.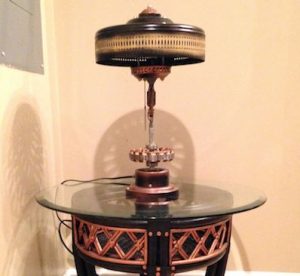 While the terms "fine" or "high" art typically apply to works that carry an intellectual and emotional sensibility alongside a dose of old-fashioned beauty, functional art infuses these aesthetic ideals into things that you might never have expected to view as art, like, say, a switchblade.
From an art history perspective, you could say that functional art is the inverse of Marcel Duchamp's famous readymades, where he transformed utilitarian objects—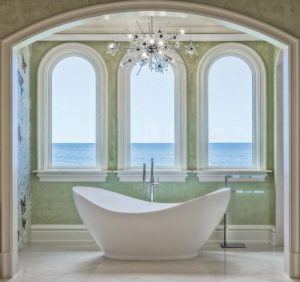 a urinal, a bottle rack, etc.—into conceptual artworks by fiat. It became art because he said it was. Functional artworks, by contrast, are highly crafted artistic creations that can perform utilitarian jobs, but that collector's might prefer to keep on the display shelf.
Today many functional art objects are as avidly acquired by collectors as their fine-art brethren, and are appreciated just as much for their beauty as their use. Ancient Chinese vases, for example,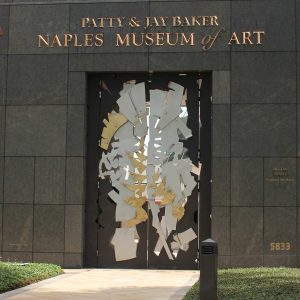 while still capable of performing their originally intended function (displaying flowers), are prized for their historic and aesthetic value more than anything else. And this is equally true of clocks, jewelry and valet boxes, lights and chandeliers, intricately-carved limestone fireplaces, and life-size figurines and wildlife sculptures which, positioned at the edge of a pond or pool, function as fountains, helping purify and circulate its water. Of course, one need look no farther than Artis Naples for two prominent examples of functional art – the Paley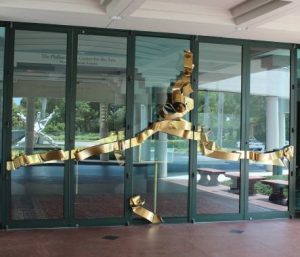 Gates at the Baker Museum of Art and the door handles to the performing arts hall.
The deadline for submissions is April 23, 2021. The exhibition will show in the grand atrium from May 7 through May 27, 2021.
___________________________________________________________________
Davis Art Center accepting submissions for June show 'Recaptured' through May 20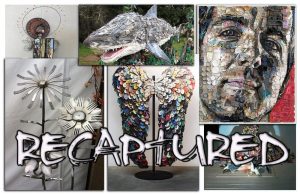 In June, the Davis Art Center will host Recaptured, a juried art exhibition that focuses on "recapturing" waste and turning it into a desirable piece of art.
For thousands of years, what was discarded by one creature was a resource of another. Then along came humans. Today, mankind generates at least 3.5 million tons of plastic and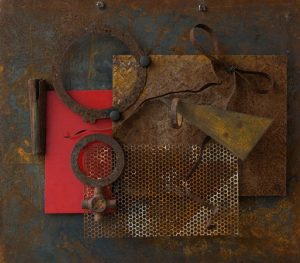 other solid waste a day, 10 times the amount a century ago. The U.S. is the king of trash, producing a world-leading 250 million tons a year—roughly 4.4 pounds of trash per person per day. But because we've become very good at hiding it, the problem of disposing of this among of trash does not seem particularly impending. But make no mistake. Waste poses a major problem not only for our species, but for the survival of the planet as a whole.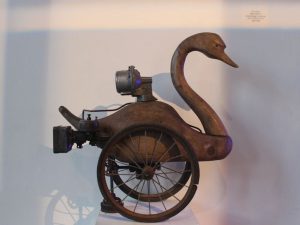 As a result, recycling has become an integral part of protecting the environment. Within this rubric, two approaches have emerged – downcycling and upcycling. In the former, the destructive cycle is slowed down but the resulting objects lose quality as a result of the process. In the latter, they acquire value thanks to creative intervention.
In this regard, artists are converting glass bottles, plastic bags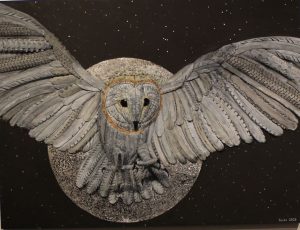 and other waste that would end up filling landfills or floating in the sea into a sustainable art that highlights the degradation of the planet by drawing attention to excessive or conspicuous consumption, the depletion of natural resources and the resulting environmental pollution. Artists engaged in this new genre and movement seek to transform waste such as paper, cardboard, wood, glass, plastics, metals and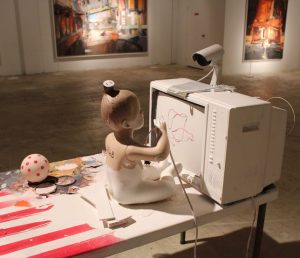 rubber into works of art.
The concept goes beyond the mere conventional of recycling. In fact, it goes well beyond the principle espoused by French artist Marcel Duchamps, Pablo Picasso and their contemporaries roughly a century ago that an artist transforms a manufactured object into art just by giving it a title and exhibiting it in a museum, gallery or art show. As a movement, the inclusion of waste in artistic compositions has morphed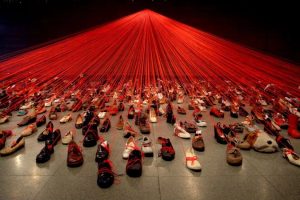 from "ready-mades," "junk art" and the "accumulations" of Franco-American artist Arman (who aggregated trash in airtight glass cylinders and boxes) to the use of waste as an artistic medium on a par with oil, acrylic and epoxy paints or marble, stone and metal. And from this detritus a generation of eco-artists has emerged who bring new meaning to their two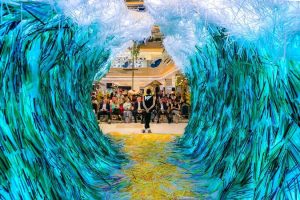 and three dimensional works and installation by engaging with the "reuse, reduce, and recycle" slogan through their craft.
With Recaptured, the Sidney & Berne Davis Art Center not only highlights this new artistic movement and genre. It joins eco-friendly initiatives and festivals springing up around the world such as Art of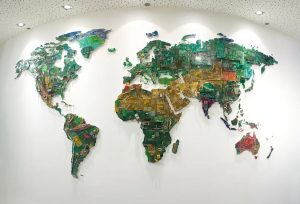 Recycle in Pennsylvania and the Seattle Recycled Arts Festival that have advanced the motto of "Reduce, Reuse, Reclaim, Repurpose, and Recycle," showing communities how they can express their creativity with extensive range by using recycled materials – and furthers the tradition of such local shows as the Alliance for the Arts' Rejectamenta show and the Ding Darling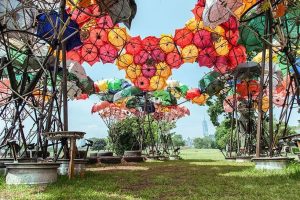 Wildlife Society's 2015 Upcycle! Art Fest.
Will you be – or see – the next Chiharu Shiota (whose Over the Continents installation featured an accumulation of nearly 400 individual shoes that Shiota personally collected, along with a note from each donor describing the people they have lost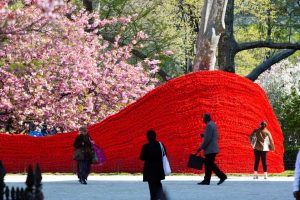 along with past moments, creating an emotionally charged installation), Von Wong (who created a large scale installation entitled Parting of the Sea that highlights the consumption of single-use plastics that he made from 168,000 plastic straws and recovered plastic packaging collected from the streets of Vietnam with the help of volunteers) or Susan Stockwell (whose work World features a gigantic world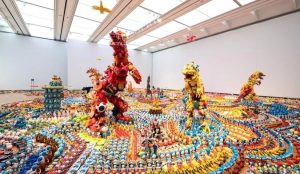 map made from recycled computer components, motherboards, electrical wiring, fans and myriad other components).
The deadline for submissions is May 20. The show will be displayed in the grand atrium between June 4 and June 24, and offers a $500 prize for Best in Show, $250 for SBDAC Staff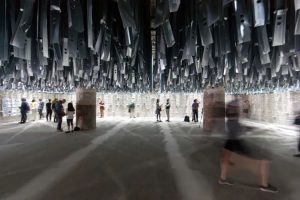 Pick and $250 for People's Choice.
Photos:
No. 2: Gift by Patricia Esposito
No. 3: Ride Eternal by Jay Lana
No. 4:  Death Owl by Andrew Corke
No. 5:  Aerial by Marcus Jansen
No. 6:  Over the Continents by Chiharu Shiota
No. 7:  Parting of the Sea by Von Wong
No. 8:  World by Susan Stockwell
No. 9:  City of Dreams by Izaskun Chinchilla Architects
No.10: Red, Yellow & Blue by Orly Genger
No.11:  Jurassic Plastic by Hiroshi Fuji
No.12:  Venice Architecture Biennale 2016 core exhibit by Alejandro Aravena
_______________________________________
SBDAC issues call for Artist Trading Card exhibit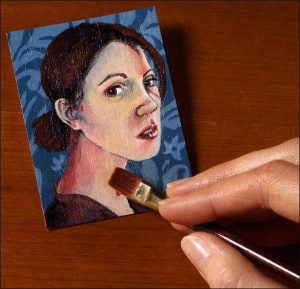 The Davis Art Center has issued a Call to Artists for its August show, Carded: Miniature Masterpieces. The exhibition will feature artist trading cards or ATC, tiny (2.5 x 3.5 inches) original pieces of art created with the intention of swapping or trading with another artist. On the front of an ATC, an artist creates an original work to showcase their art. It can be a one-off, part of a series, or a limited edition. On the back, the artist puts their name, contact details, title of the ATC, number if it's a limited edition, and sometimes the date it was created.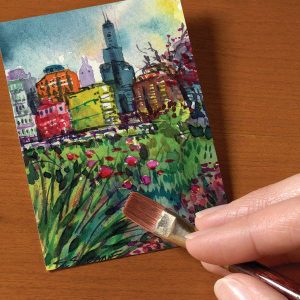 The can be made in any medium and using any technique, whether it's painting, drawing or collage.
ATCs date back to 1997 when M. Vanci Stirnemann, a Swiss artist, created 1200 cards by hand as part of an exhibit. On the last day, he invited others to create their own cards and trade with him during the closing reception. The movement took off and, today, there are ATC swaps in almost every major city around the world. There are also many online swaps.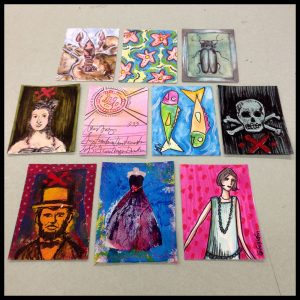 The movement builds on different traditions, including miniature art, which has been in existence for centuries beginning with the illustrated manuscripts of scribes in the Far East and Europe prior to the 15th century. ATCs also reflect the influence of pop art, which features motifs taken from everyday life. In this regard, ATCs share an affinity with the Fluxus movement and with Robert Filliou's notions of a "fête permanente," a "création permanente" or an "eternal network."
The origin of the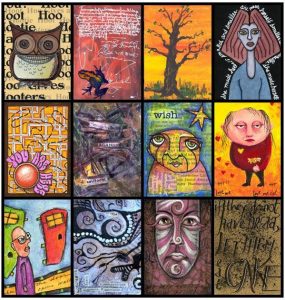 modern trading card is associated with cigarette cards first issued by the US-based Allen and Ginter tobacco company in 1875.
Artist Ndola Pensy introduced the artist trading card idea to Southwest Florida in 2017 with great reception among artists of different mediums in the area. Carded: Miniature Masterpieces will be curated by Cesar Aguilera.
The deadline for submissions is July 24. There is no limit on the number of submissions.
Any medium,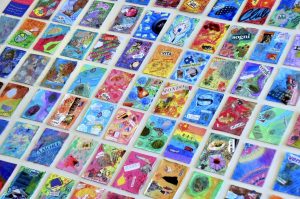 motif and theme is acceptable, but no prints or reproductions will be curated into the show (digital art excepted). Submit your good quality images to artbuzz66@gmail.com with your name, medium, and title of each piece.
The show exhibits August 6-26. Cards will not be for sale, but in the tradition of ATC events, there will be an optional trading part at the end of the show.
___________________________
5       ART FESTIVALS
Art Walk is April 2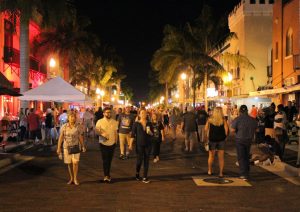 On Friday, April 2, the historic River District in Downtown Fort Myers hosts Art Walk. The Friday component runs from 6:00 to 10:00 p.m., with First Street closed to traffic. The Saturday event is from 11:00 a.m. to 4:00 p.m. Rain or shine, this "must attend event" showcases the works of local artists from nearly a dozen downtown galleries.
_________________________
Naples Art in the Park is April 3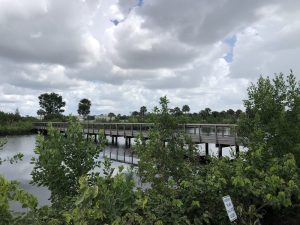 On Saturday,  April 3, the final Art in the Park of the season takes place where the season began – in Baker Park on the Gordon River (east of Tamiami Trail where Central Avenue empties into Riverside Drive). Naples' oldest art fair, Art in the Park features Naples Art Association members showcasing a variety of original paintings, photographs, unique décor, wearables, collectibles and gifts.
____________________________________________________
Naples Art District 1st Wednesday Studio & Gallery Tour is April 7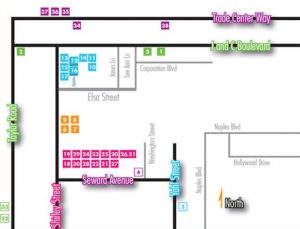 On Wednesday, April 7, the more than three dozen galleries and artist studios that comprise the Naples Art District open their doors to the public from 1-6 p.m. Called the 1st Wednesday Studio and Gallery Tour, the event is a unique opportunity to visit some of Southwest Florida's most interesting galleries and immerse yourself in the sights, sounds and smells of the studios of more than 60 emerging and mid-career artists working in a broad cross-section of genres and media. Visit www.NaplesArt District.com for more. Look for the magenta and white flags.
__________________________________________________________
Naples Artcrafters final art and craft show of season is Saturday, April 10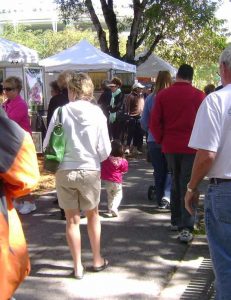 On Saturday, April 10, Naples Artcrafters will host an exciting juried fine art and craft show in beautiful Cambier Park in downtown Naples. The event features incredibly diverse and talented local artists who will share paintings, photography, glass art, jewelry and metal work, as well as handcrafted sculptures, basketry, pottery and much more. Both admission and parking are free. The show runs from 10 a.m. to 4 p.m. and can be found behind Starbucks, one block south of Fifth Avenue South. Naples Artcrafters is committed to promoting excellence in arts and crafts and to supporting established artists, craftspersons and students by providing a venue for the display and sale of their work in a beautiful setting.
6      FILM
The 11th Annual Fort Myers Film Festival opens May 12 with red carpet gala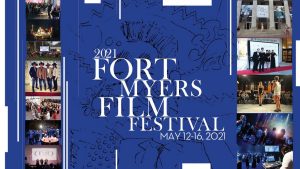 The 11th annual Fort Myers Film Festival to be held in person and online May 12-16, 2021 (with other venues, restaurants and private parties to be announced). It all starts with a red carpet gala at the Sidney & Berne Davis Art Center on May 12, with doors opening at 5:00 for drinks, mingling and musical entertainment. The opening is always heavily attended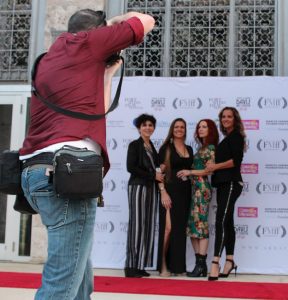 by local and international filmmakers and the actors who bring their vision to life. Tickets are $15 for movie only or $100 for movie and VIP meet and greet. Guests will enjoy fully-stocked bar and a chance to meet with the stars of the evening's film, other filmmakers and event VIPs. The event will provide the delicious foods and beverages. Watch last year's video here https://vimeo.com/336103431. To buy tickets go to www.sbdac.com. If you are looking for photos head to www.facebook.com/fortmyersfilmfestival.
Go here for the rest of this advance.
___________________________________________________________________
11th Annual Fort Myers Film Festival to open with indie comedy 'Pooling to Paradise'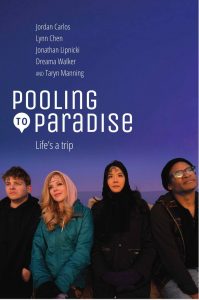 Caytha Jentis' indie comedy Pooling to Paradise will open the 11th Annual Fort Myers Film Festival on Wednesday, May 12. Directed by Roxy Shih, the 80-minute feature stars Taryn Manning (Orange Is the New Black, Hustle & Flow), Jonathan Lipnicki (The Resident, Jerry Maguire), Dreama Walker (Once Upon a Time in Hollywood, Gran Torino), Lynn Chen (Saving Face, Go Back To China) and comedian Jordan Carlos (Broad City, Guy Code, Girl Code).
The film follows four millennial strangers who find themselves at a crossroads in their lives. Jenny (Lynn Chen), a mom living in Los Angeles with her husband and three kids, is filled with Mommy Angst. She is off to a blogger conference in Vegas to jumpstart her life-after-kids career. Calling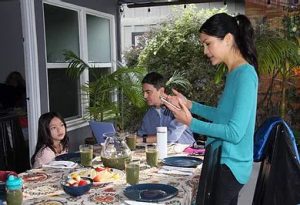 a ride-share to the airport, she accidentally chooses "pool' and soon finds herself in a car full of strangers that includes Kara (Dreama Walker), a struggling actress feminist; Sean (Jonathan Lipnicki), a tightly wound, heartbroken talent agent; and, Marc (Jordan Carlos), their driver, a hipster anarchist shaman.
Go here for the rest of this advance.
________________________________________________
Spotlight on 'Pooling to Paradise' screenwriter Caytha Jentis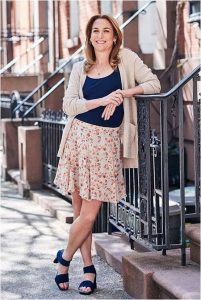 Caytha Jentis' indie comedy Pooling to Paradise will open the 11th Annual Fort Myers Film Festival on Wednesday, May 12. Caytha got the idea for the storyline and the characters in a most unusual way. In Los Angeles visiting a girlfriend, the two made plans to meet a mutual guy friend at a casual Italian restaurant. En route, they struck up a conversation with their "young, cute, hipster" Lyft driver and asked him to join them for dinner.
"The dinner conversation flowed," Caytha recounts. "Over his second slice, our driver with a boyish Cheshire cat smile announced: 'My friend found love in Paradise!'  He had our attention. We were intrigued – of course. He shared the story of his buddy, who had stupidly cheated on his girlfriend. Unable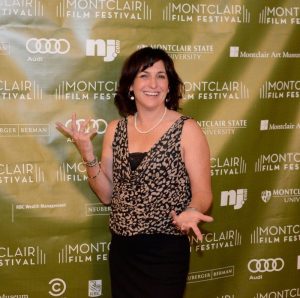 to forgive, she broke up with him and moved back home to Paradise, Nevada. Full of regrets, his friend quit his job in L.A. and moved to Paradise to win her back. Now, a year later, they were getting married. As a hopeful romantic, I was taken by this bittersweet love story, but as a pragmatic (cheerful) nihilist, our driver was unsure if it was actually a good thing.  [But] hat night and the Paradise story morphed into this road movie."
The rest of this profile is here.
______________________________________________
Spotlight on 'Pooling to Paradise' actor Jonathan Lipnicki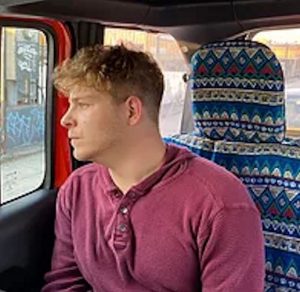 Pooling to Paradise follows four millennial strangers who find themselves in a pooled ride share on their way to Paradise, Nevada. Jonathan Lipnicki plays the part of Sean, a tightly wound, heartbroken talent agent. When we first meet Sean, he's not just distraught. He's packing a gun.
At the age of five, Lipnicki received global acclaim as he won the hearts of Tom Cruise and Renee Zellweger in the Academy Award-winning film Jerry Maguire. After this breakout role, Jonathan became a widely-recognizable celebrity. His early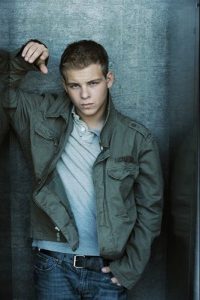 works included starring roles in the films Stuart Little (Michael J. Fox, Geena Davis, Hugh Laurie, Nathan Lane), Stuart Little 2, the comedy-fantasy Like Mike (Lil' Bow Wow, Jesse Plemons, Marie Chestnut), and the Little Vampire (Richard E. Grant); as well as series-regular roles on The Jeff Foxworthy Show (as Foxworthy's youngest child) and Meego. Before the time Jonathan was ten his films had grossed nearly three-quarters of a billion dollars at the box office.
Jonathan's full profile is here.
________________________________________
Spotlight on 'Pooling to Paradise' actor Lynn Chen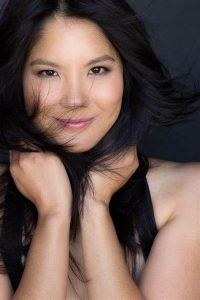 Award winning, multi-talented actor Lynn Chen has enjoyed a career spanning more than three decades. She made her debut on the stage of the Metropolitan Opera House at the age of five. Since then, she has either starred or appeared in over 60 films, television series, TV movies and video games, and she plays the part of Jenny in Pooling to Paradise – a blogger with Mommy Angst as she contemplates relaunching her career post-kids. In the realm of film, Lynn is something of a fixture at film festivals. In fact, she set an unofficial record at the 28th Annual LAAPFF with 5 concurrent movie roles.
Go here for all of Lynn's movie, television and video credits.
_________________
7.  PUBLIC ART
Forum Park public art finalists announced
On March 30, the Fort Myers Public Art Committee met in public session to consider which of the 100 artists who applied for the project appear to be the best fit for designing, fabricating and installing the aesthetic focal point in the new Forum Park. After debating their respective letters of interest, resumes and 300 representative images of their prior commissions, 
Chair Carolyn Gora and members Leila Mesdaghi (who represents Ward 6), Ava Roeder, Betty Adams, Bettye Middlebrooks, Pat Collins and Bill Taylor narrowed the field to three finalists. They are, alphabetically:
Mickael Broth of Richmond, VA;
John Davis of Albuquerque, NM; and
Nathan S. Pierce of Cape Girardeau, MO.