Dede Tucker Brownlee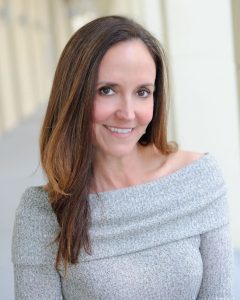 Dede Tucker Brownlee is a long-time (25 year) Naples resident who began volunteering at The Naples Players' Goodlette Theatre in 1998 and has been a proud member and advocate ever since. In addition to working backstage and participating on various committees, she has performed for TNP as Liz "Pop' and in the ensemble of Chicago (2018), as Catherine in Rapture, Blister, Burn (2018), as Gillian Holroyd in Bell, Book & Candle (2017), Annette Raleigh in God of Carnage (2015), Jackie in Mauritius, Sally Bowles in Cabaret, Charity Valentine in Sweet Charity, Eliza Doolittle in My Fair Lady, Me and My Girl, Anything Goes (which was represented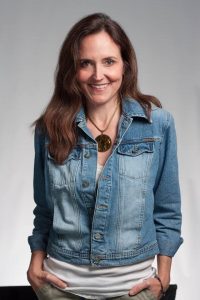 her very first TNP production), and various roles in ETC … Readers Theatre. Dede also played Heather in TNP's 2017 staged reading of Gideon's Knot.
You may have also seen Dede in commercials for Avow Hospice (patient's daughter), The Naples Players (a patron) and Picture Warehouse (spokesperson).
Brownlee has enjoyed a successful and varied career, including leading community programming and a large volunteer corps for the American Cancer Society in LA County, serving as Staff Educator for the NCH Healthcare System, teaching middle school in Collier County, and working over 10 years in Project Management.
Now a proud member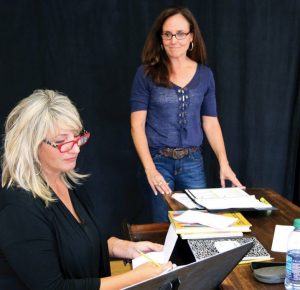 of The Naples Players' Board of Directors, Dede has volunteered locally with Cancer Alliance of Naples (CAN), Naples Basket Brigade, First Tee of Naples and sings in the Cornerstone Methodist Choir. Brownlee has also served as Principal Host in corporate training programs at Soma and Harley Davidson, as part of a national marketing campaign for London Bay Homes, the company spokesperson/lead talent in web/video/audios for End User University and 4What Interactive and the principal/host in a JP Morgan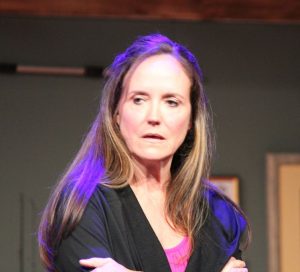 Chase phone training program.
Born and raised in Buffalo, New York, Dede graduated with a Bachelor of Science from Wake Forest University and Master of Public Health from Boston University.
Brownlee will appear next for The Studio Players in the role of Chelsea in On Golden Pond.
February 7, 2021.