Sonya McCarter embodies ethos of transforming community by providing access to the arts for all who seek it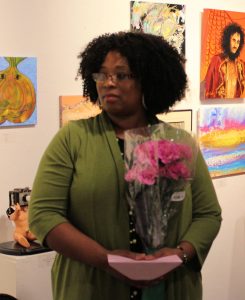 It is Women's History Month, and Art Southwest Florida is honoring women who have made and are making significant contributions to the arts and culture of Southwest Florida. Today, we recognize Sonya McCarter.
Sonya is a gifted director and remarkably versatile actor. On the directing side, her credits include Lorraine Hansberry's A Raisin in the Sun, August Wilson's King Hedley II, Seven Guitars and Ma Rainey's Black Bottom, Lydia Diamond's The Bluest Eye and George C. Wolff's The Colored Museum. Her acting credits include parts in George S. Kauffman's The Still Alarm and Alan Ayckbourn's Between Mouthfuls and A Talk in the Park (part of the Alliance's production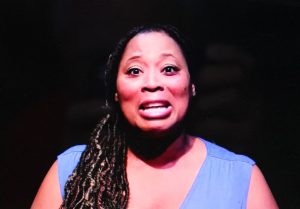 of Confusions), Camae in Katori Hall's Mountaintop, Louise Parker Neese in Steven Dietz's Rancho Mirage, Corryn Fell in Gideon's Knot, Ntozake Shange's choreopoem For Colored Girls Who Have Considered Suicide When the Rainbow is Enuf, and as a grieving mother in the virtual presentation of For Black Women Who Experienced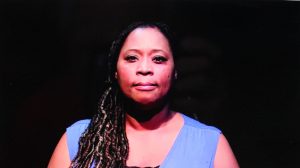 Genocide When The Police Murders of Their Sons Was Too Much by Keith A. Wallace for The Best Seats in Your House. Sonya also had appearances in two episodes of the television show Burn Notice and the film The Florida Project.
To be sure, she has influenced the actors she's directed and with whom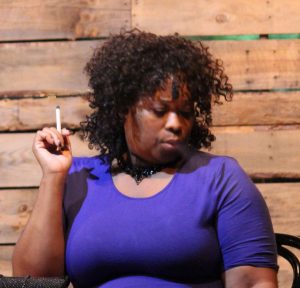 she has performed, not to mention the audiences who have seen her productions. In both capacities, she has made us laugh and cry. She has caused us to think and learn. And thinking and learning are possibly the most important and far-reaching attributes an actor or director can engender in those with whom they engage. But McCarter is really making her presence felt as the Alliance for the Arts' Community Engagement Coordinator and an instructor in the Alliance's CHANGE program.
CHANGE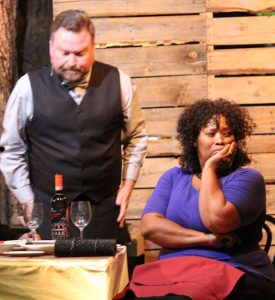 stands for Communities Harnessing the Arts to Nurture and Grow Equity, a program that effectuates the ambitious goal of attracting people of color to theater, not only as patrons but as actors, directors and lighting, sound and other technicians. With a grant generously provided by the Southwest Florida Community Foundation, the Alliance has been assiduously striving through CHANGE and its community outreach initiatives to expand the pool of local talent capable of taking on challenging African-American and Latino roles while concurrently engendering a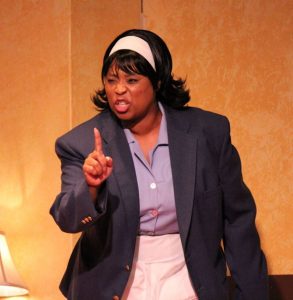 greater interest in minority communities in both the visual and performing arts. McCarter has played a pivotal role in the endeavor and since the program's initiation in 2018, she and fellow CHANGE instructor Derek Lively have instructed, trained, mentored and given flight to such talented actors as Cantrella Canady, Imani Lee Williams, Katherine Oni, Rose Thomas, Mattie Johnson, Veronica Barber, Melanie Payne and Cicero McCarter, to name just a few CHANGE program graduates.
While McCarter's efforts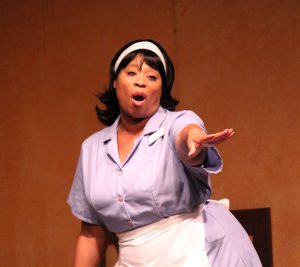 both through CHANGE and as the Alliance's Community Engagement Coordinator have been hampered by the COVID-19 pandemic, she has created the predicate for the increased involvement of African-American and Latino people in the performing arts by providing role models on and off stage that enable people of color to see themselves having success not just as actors, directors and crew members of theatrical productions, but as playwrights, screenwriters and filmmakers as well.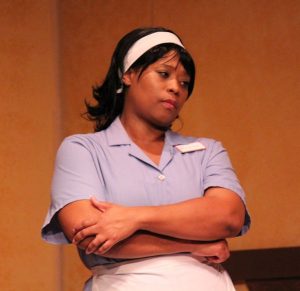 As one actor of color remarked recently, you first have to see people on stage who look like you before you can aspire to emulate and surpass their successes. McCarter is methodically and meticulously filling that void.
With more diversity among actors, directors and playwrights and growing interest in theater in minority communities, theater companies from the Alliance for the Arts to Lab Theater, Florida Rep, Broadway Palm and beyond will be encouraged to produce more shows that feature and tell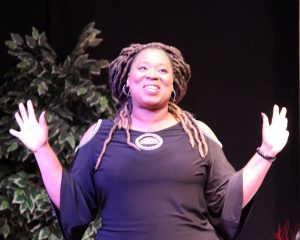 stories about people of color. Shows like The Bluest Eye, A Raisin in the Sun, The Agitators, Mountaintop, the August Wilson's Century Cycle, Anna in the Tropics and On Your Feet! sensitize all audiences to and foster conversation about themes ranging from institutional bias and racism to what it's like to be black or Latino in white society now and throughout the ages.
It is only in this way that people of all races and ethnicities can begin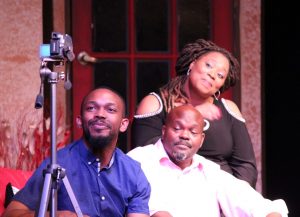 to understand and empathize with each other.
"Sonya embodies this ethos, transforming and improving our community through intentional programming that provides access to the arts for all who seek it," notes Alliance for the Arts Communications Manager Desiree DeMolina. "Her talent and passion are reminders that art helps us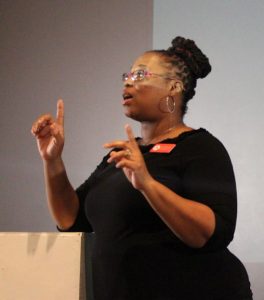 move forward in life: to be better, to do better, to be more empowered and to be an active part of this process of change."
And for these reasons alone, Art Southwest Florida recognizes Sonya McCarter as a pioneer in the performing arts in Southwest Florida. Her impact will be felt for generations to come.
March 5, 2021.