Keith Gahagan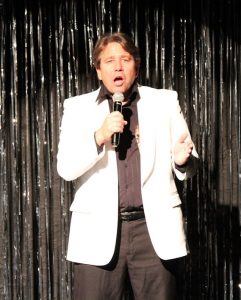 Keith Gahagan has performed in community theater productions in Marco Island, Bonita Springs and Fort Myers since 2007. Among his stage credits are Harper for The Studio Players in Lewis Black's One Slight Hitch, postman Charlie Martin in On Golden Pond, Senator Charles Whitmore in the Studio Players' production of Jason Odell Williams' dramedy Church & State, Curt in Don't Talk to the Actors (The Studio Players), Eddie the bar owner in The Legend of Georgia McBride (Lab Theater, June 2019), Mitch in A Streetcar Named Desire (The Studio Players, January 2018), Things Being What They Are (2016), August Osage County (2016),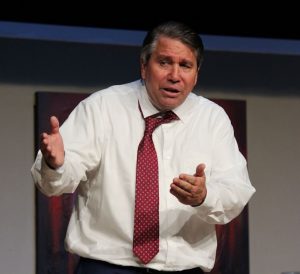 The Irish Curse (2014) and A Clockwork Orange a decade ago. Most recently, Keith took part in Stage It 10-Minute Play Festival in Bonita Springs, which followed his performance in  the Waverly Gallery at the Center for Performing Arts Bonita.
Gahagan is also a film actor. He made his debut in Tilly, a short film that was awarded runner-up Best Overall in the inaugural Bonita Springs Film Festival. He made his feature film debut in Hanging Millstone, a 3 C's production currently being screened
on the film festival circuit.
Most recently, he starred in Sirene, a short film entered in the JW Marriott 48-Hour Film Challenge, where he won the Best Actor Award. Keith plans to appear in a short film that will be screened in November at the Bonita Springs Film Festival. 
Keith is currently playing the part of Mr. Green in Clue: On Stage for the Center for Performing Arts Bonita Springs.
October 1, 2019; revised October 28, 2021.