In 'Race,' playwright David Mamet shines light on what we think but can't say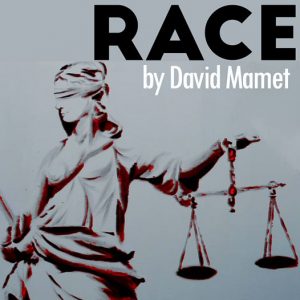 Lab Theater is bringing David Mamet's Race to the stage at the end of April. Directed by Sonya McCarter, the production features Brian Linthicum, Cantrella Canady, Michael A. Massari and Lemec Bernard.
Mamet is a multiple award-winning playwright/director. In Race, he tackles America's most controversial topic in a provocative new crime drama filled with sex, guilt, and bold accusations. Race lies at the heart of the controversy, but the case is anything but black and white.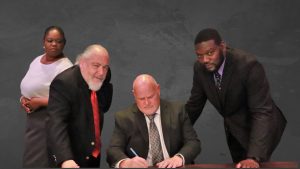 Charles Strickland is a wealthy white businessman charged with assaulting a young black woman. He says they had a consensual relationship. She says he raped her. Lawyers Jack and Henry must decide whether or not to take his case. The simmering tensions continue to build until they threaten to engulf everyone. David Mamet turns the spotlight on what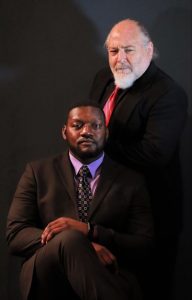 we think but can't say, revealing dangerous truths and sparing no punches.
"Pulitzer Prize-winning playwright David Mamet gives us a provocative examination of guilt and prejudice in this compelling crime drama," says Lab Theater Artistic Director Annette Trossbach. "Director Sonya McCarter has carefully guided our actors through a legal case that is a veritable minefield of simmering racial tension."
Race opens April 30 and runs through May 15.
April 3, 2021; revised April 22, 2021.