Carmen Crussard creating ripples likely to extend for decades in local theater scene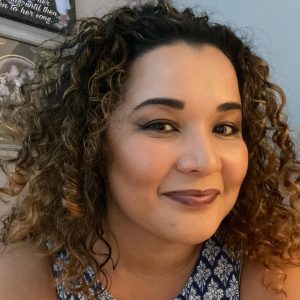 It is Women's History Month, and Art Southwest Florida is honoring women who have made and are making significant contributions to the arts and culture of Southwest Florida. Today, we recognize Carmen Crussard.
Crussard is an actor, director and aspiring playwright. Mensa smart, she can be both analytic and intuitive at the same time. Her acting informs her directing; her directing makes her a better on-stage personality and cast mate. But she's proudest and most solicitous of what she's been able to achieve as the guiding force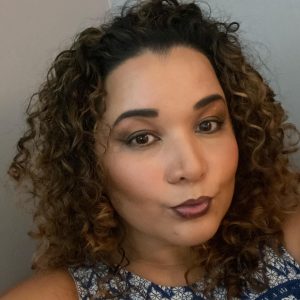 of the Alliance Youth Theatre, where she has directed such wondrously ambitious, wonderfully-staged and densely-packed musical productions as Pippin, The Hunchback of Notre Dame, Calvin Berger, Monty Python's Spamalot the Musical, Heathers the Musical, Almost, Maine, Peter Pan, Jr. and Xanadu, Jr. (She also took Charlotte's Web virtual this past summer after the pandemic prevented her from bringing her youthful cast and crew to the Foulds Theatre stage.)
Carmen is fully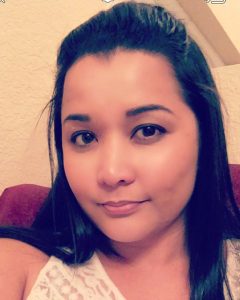 cognizant of the opportunity and correlative responsibility she has for shaping kids with raw, untapped potential into the excited and engaged performing artists and playwrights of tomorrow.
"Full of heart and full of hustle, Carmen grows young artists by nurturing their skill sets and purpose onstage and off – encouraging her students to learn about the arts, the world and about themselves," observes Alliance for the Arts Communications Manager Desiree DeMolina. "She cultivates children who are passionate about theatre and grows them into amazing actors, stagehands and directors, but also inspires them to be problem solvers, team players and good friends."
Many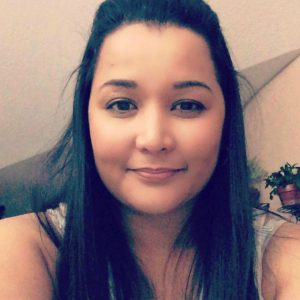 of her Alliance Youth Theatre alumni are already making an impact at the collegiate level and in community theater productions on both the local and regional level. Broadway Palm and Florida Rep have benefitted from the work that Carmen has done with such rising stars as Yuliana Garcia (Spring Awakening), Chloe Lamb (Wizard of Oz), Madison Mulvey and Harvey Evans (To Kill a Mockingbird), but so have Cultural Park Theatre (Garcia was Gabriella in Boeing Boeing), Lab Theater (Chloe Tsai was in Anna in the Tropics),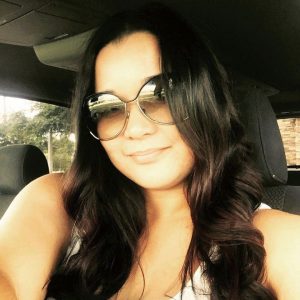 Players Circle Theater (Hunchback's Harvey Evans starred as Christopher Boone in The Curious Incident of the Dog in the Night Time) and TheatreZone/FGCU TheatreLab (Calvin Berger's Rachel Salerno played Little Sally in Urinetown).
But it's not just that Crussard's Alliance Youth Theatre kids are commanding the stage for other companies in other venues. They also serve as theater coaches and ambassadors, passing along the lessons they've learned at Crussard's feet to their cast mates and the crews of the productions they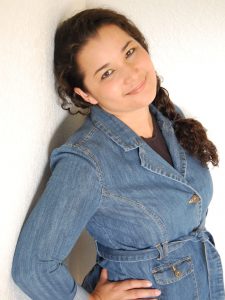 join.
They are also better adjusted, fully functioning human beings who know the value of paying back and paying forward what they've learned to the communities in which they live.
"Teaching children theater, teaching the arts is my purpose in life," Carmen asserts. "It's not just my job. It's truly my purpose. I believe the arts create better human beings. It's my job and my purpose to create better humans through the arts."
Of course, Crussard does not confine her tutelage to neophyte and fledgling young actors. She is also exerting a definitive impact on Southwest Florida's adult thespians.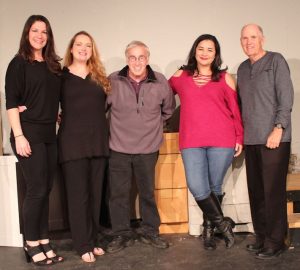 At Lab Theater, she has directed Mitch Albom's And the Winner Is …., The Musical Comedy Murders of the 1940s, The Smell of the Kill, Play On!, Scrooge TV: A Modern Christmas Carol and The Second Book of Ruth. She was also Assistant Director for Frankie and Johnny in the Clair de Lune. Other directorial credits include Thoroughly Modern Millie Jr., Wizard of Oz and The Addams Family.
Not only are the actors Crussard's directed better at their craft as a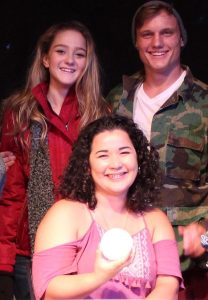 result of her direction, a number have gone on to distinguish themselves as theater instructors, directors and playwrights,  such as Madeleine Weymouth (whose successes include Five Times in One Night for Lab Theater) and Kayleigh O'Connell whose Projekt Grotesquerie was recently produced by Lab.
Like stones cast into a placid pond, Crussard's efforts with young and older actors alike create ripples that are likely to extend well beyond the banks of the Caloosahatchee River for years, if not decades to come. For that, Carmen Crussard is recognized for her leadership and the role she plays in Southwest Florida's theater scene.
March 6, 2021.
RELATED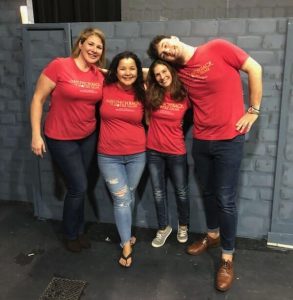 POSTS.