Carmen Crussard fiercely dedicated to young 'Charlotte's Web' cast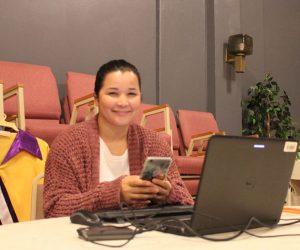 The shut-down related to the COVID-19 pandemic has affected us all in innumerable ways. That's especially true for Carmen Crussard, Lauren Perry and their young cast and crew for Charlotte's Web. The musical was set to open just two weeks later. For the longest time, the show's fate hung in limbo, teetering dangerously between indefinite postponement and complete cancellation.
Crussard was determined to avoid the latter possibility no matter what.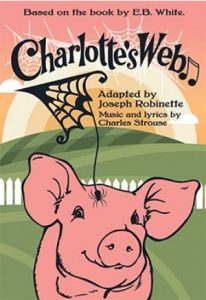 With that in mind, she and Director Lauren Perry continued to hold virtual rehearsals throughout April, May and into June.
"I didn't want the kids to lose everything they'd accomplished," Crussard said emphatically.
But it wasn't just about finishing what they'd started.
"The kids were also craving that connection, seeing each other and being connected to the things they love," she adds, switching into teacher/mother mode. "Kids that age are very resilient. They just kind of roll with it. But there are frustrations, of course, and they miss each other and us."
It's only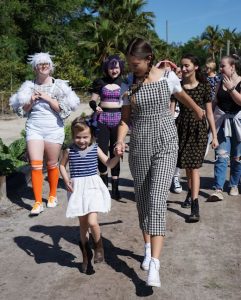 natural that they'd feel that way, of course. In grammar school, it's all about your friends. And Charlotte's Web is, appropriately enough, an enchanting tale about the value of friendship.
In case you've forgotten, Charlotte's Web tells the story of a young pig named Wilbur who's destined for the breakfast table until a spider by the name of Charlotte befriends him and intervenes to save his life.
Written by E.B. White, the story aptly illustrates the earmarks of true friendship – self-sacrifice, kindness, solidarity and love.
In fact, the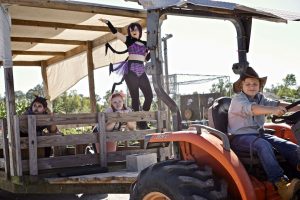 show encapsulates for its young cast and crew many of the themes and sub-themes implicated by the pandemic. With music and lyrics by Charles Strouse (Annie, 'Bye, 'Bye Birdie) and book by Joseph Robinette (national award-winning children's playwright), the musical speaks to mortality, the interplay between  humans and the natural world, self-sacrifice and perseverance.
And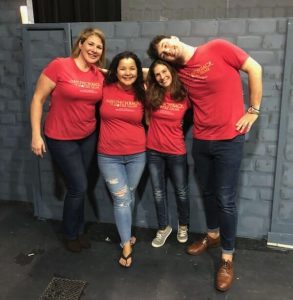 Crussard, Perry and their youthful cast and crew have just learned that their own perseverance has paid off. While social distancing and related considerations do not permit the show to go on before a live audience, the Alliance for the Arts and Alliance Youth Theatre have decided to stream a performance of the musical August 8-9.
In going virtual, the Alliance Youth Theatre joins a host of other theater groups who've elected to take their shows online during the pandemic. Such as iTheatrics, a group that adapts Broadway musicals for performance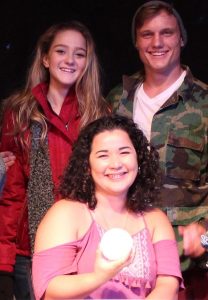 by elementary, middle and high school students – such as The Musical Adventures of Flat Stanley, Roald Dahl's Willy Wonka, The Ant and the Elephant and Jim Henson's Emmet Otter.
"They've just put together a Zoomsical production of The Big One-Oh! JR."
Crussard and her director/choreographer Lauren Perry are fiercely dedicated to their young, aspiring actors, singers and dancers. It broke their hearts to have to cancel the other two productions that the Alliance Youth Theatre had planned for the Spring and Summer, I Never Saw Another Butterfly and Rent.
"We had just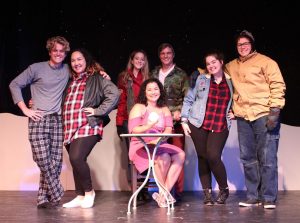 started I'll Never See Another Butterfly and we'd completed auditions but hadn't started rehearsals yet for Rent," Crussard remarks. "We'd really like to do Butterflies, but might have to restart it next season. But canceling Rent broke my heart because the cast for that one included all those seniors who are moving on."
Like Yuliana Garcia (who was unforgettable as the Leading Player in Pippin),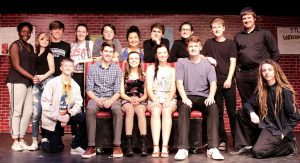 Giselle Meyer (Spamalot's Lady of the Lake and Pippin's duplicitous evil stepmom Fastrada) and Maya Senecharles (who sang "Shine a Light" as hippie teacher Ms. Fleming in Heathers the Musical).
"All those kids have been with me since 5th and 6th grade.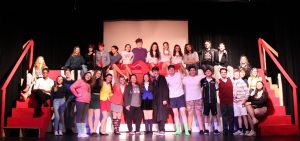 Rent was going to be their swan song. So we were all pretty heartbroken when we had to cancel," says Carmen. "We actually picked Rent because it suited the dynamic of that group."
There's talk of a reunion performance by that group next summer –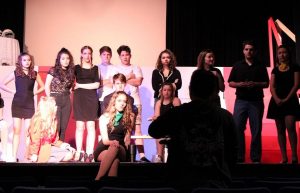 assuming that group of college freshman comes home for the summer and it's safe to perform in front of an audience by then.
But neither Crussard, Perry, nor their youthful cast and crew is facing the disappointment of cancellation where Charlotte's Web is concerned. That show will go on, even if the on is online.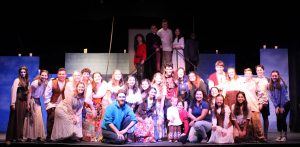 That's welcome news for everyone.
Paige Steiner plays Charlotte and is, in Crussard's assessment, exceptional in the role.
And the musical numbers are nothing short of spectacular.
The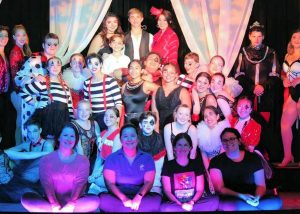 delightful musical score includes "Who Says We Can't Be Friends" (an enchanting duet between Wilbur and his new-found companion Charlotte), "Welcome to the Zuckerman Barn" (featuring all the story's unforgettable animals in a hand-clapping, toe-tapping hoe-down), "Eating" (Wilbur's humorous yet poignant song about growing up) and "Summer" (a haunting, nostalgic chorus number which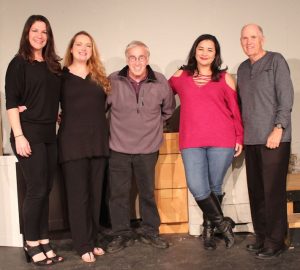 evokes a time and place from everyone's childhood).
Although they won't get to perform before a live audience, at least the cast will enjoy something of a reunion when they assemble in the Summer to perform for the cameras.
It's all about friendship.
So we'll let Charlotte have the final word:
"You have been my friend," she tells Wilbur in the play's final moments.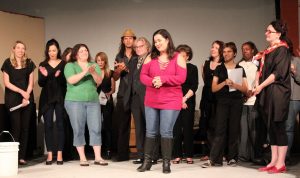 "That in itself is a tremendous thing. I wove my webs for you because I liked you. After all, what's a life, anyway? We're born, we live a little while, we die. A spider's life can't help being something of a mess, with all this trapping and eating flies. By helping you, perhaps I was trying to lift up my life a trifle. Heaven knows anyone's life can stand a little of that."
'Nuff said.
June 22, 2020.