Amy Marie McCleary redefining next generation of performers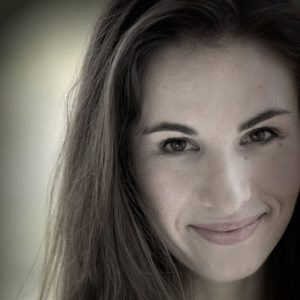 Each day in recognition of Women's History Month – and today, in honor of International Women's Day – Art Southwest Florida is honoring women who have and are making significant contributions to Southwest Florida's arts & culture. Director, choreographer and instructor Amy Marie McCleary is today's honoree.
Most Southwest Florida theater lovers know McCleary through her work as Prather Entertainment Group's resident director/choreographer. In that capacity, she has staged more than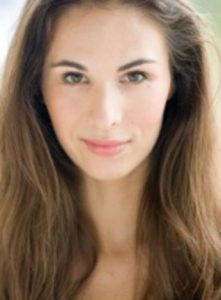 50 productions since joining the company in 2003, including Holiday Inn, Kinky Boots, Beauty and the Beast, Momma Mia, Jesus Christ Superstar, Saturday Night Fever, Memphis, Hairspray, Grease, CATS, Sister Act and Peter Pan, among others. As choreographer, Amy has staged dances for Evita, Cabaret, The Best Little Whorehouse in Texas, All Shook Up, The King and I, Les Miserables, Annie, Dirty Rotten Scoundrels and the 2009/2010 national tour of The Wedding Singer. She also did the choreography for Prather's 2018 production of Chicago, for which she won a Broadway World Award for Best Choreography (Professional),
On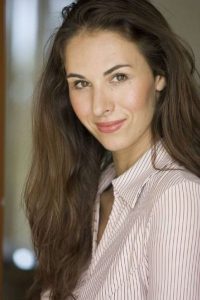 occasion, she's even directed and choreographed the same show. Among her favorite director/choreographer credits are Happy Days (Broadway Palm), Irving Berlin's White Christmas (Broadway Palm), Yeston & Kopit's Phantom (Broadway Palm), the 2015 national tour of Memphis, The Wizard of Oz, Footloose, Sister Act, I Love a Piano, Hairspray, 9 to 5 (Little Theatre on the Square), CATS, Joseph and the Amazing Technicolor Dreamcoat, Ain't Misbehavin' (for the Herb Strauss Theatre), Spamalot (Herb Strauss Theatre), Hairspray (UNCG), Buddy: The Buddy Holly Story, The Great American Trailer Park Christmas Musical, Grease and Some Enchanted Evening.
Amy has also helped create musical revues including 2019's holiday smash Sounds of Christmas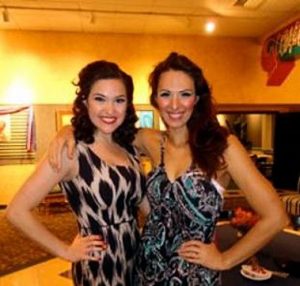 (which she wrote, directed and choreographed), Holly Jolly Christmas and A Swinging Christmas – creating a Fosse version of The Nutcracker Suite and a tap ballet featuring all nine of Santa's reindeer.
"In a sense, Amy is a positive Pandora's Box. If you open her up, you'll see all of these amazing ideas come flying out," effuses Joel Libed, who starred for Amy as Poindexter in Sounds of Christmas. "Her real talent is her incredible vision and passion for storytelling.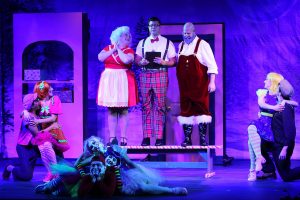 She has this rare ability to make theater unique and fresh." Like adding a sign language subplot to Joseph and the Technicolor Dreamcoat or having a dad tell his children a bedtime story that transitions on stage into a performance of Beauty and the Beast or an elf by the unlikely name of Poindexter rushing to finish a playlist for St. Nick before he takes off in his sleigh on Santa's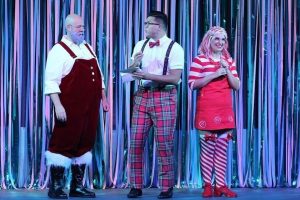 big night.
Kerry Lambert agrees wholeheartedly. "To a performer, [Amy is] an imaginative leader; to a choreographer, [she's] an inspiration with a unique style and storytelling."
Her passion for storytelling is an integral part of McCleary's directorial philosophy and style. First, she envisions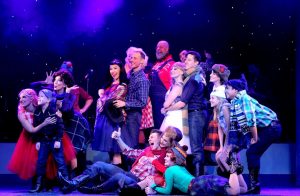 and creates the world in which the characters function. Then she gives each actor equal attention as a facet of the story. "I'm very much about focus and finding the role each actor plays within the world [created by the playwright]," Amy explains.
Actors are cast based on talent and what they have to offer. However,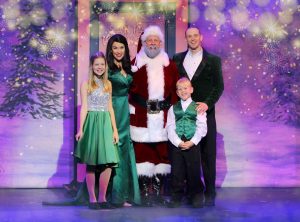 diversity and inclusivity are always in the conversation, Libed points out.
As is each character's backstory.
"Backstory creates intention. That has a tendency to get lost in professional theater," Libed relates. "Sometimes directors and choreographers barely have enough time to give you a stage direction or tell you how to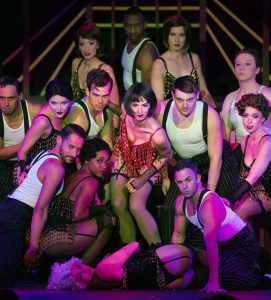 do a particular dance move. As a result, there's no reasoning or intent behind it. Amy was one of the first directors I've worked with in years who would stop us in our tracks and ask us for our character's backstory. It's sad to say – given all my professional jobs over the past decade – but she's the only director to do that. And that made me excited about my craft in a way I haven't felt in such a long time. It's reflective of her way of storytelling. She's a storyteller. When she directs a play, from top to bottom there's intention in everything she does. I had to come from New York to Florida to find someone who's that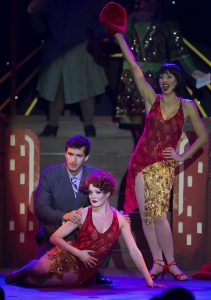 amazing."
By playing a part in defining and imparting a backstory to each of her characters, McCleary affects the big picture, the final product that audiences see unfold on stage.
"I am 'an actor's director' and have a knack at creating a great ensemble connection that spreads from the rehearsal room onto the stage," Amy acknowledges.
Her positive energy, passion for theater, collaborative style, inventive direction and unequalled organizational skills create wonderful environments for actors to play and discover.
"Working with Amy is like a breath of fresh air in this business," remarks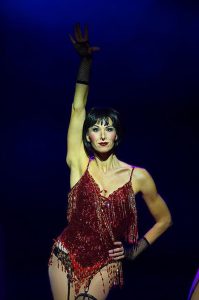 Katherine Walker-Hill, who played the mom in Sounds of Christmas and Betty Haynes in Irving Berlin's White Christmas. "Not only is she well-prepared, she is also interested in creating a truly beautiful piece of art. She works well with all ages, talent levels, and backgrounds; but she also pushes each and every performer to be the best they can be in a nurturing, yet professional setting. She has raised the bar for all directors and choreographers, which is a gift to the theater community."
"She's made a huge impact on my life – as a friend, but more importantly to the trajectory of my artist life," Kerry Lambert agrees.
Dawn Salerno has witnessed the impact of McCleary's direction first hand.
"Amy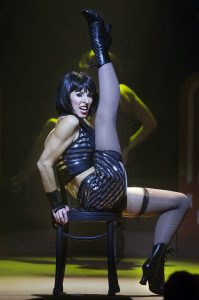 teaches and directs in a way that lifts people up," says Salerno, whose four children have either been directed or taught by McCleary at one time or another. "She is able to make others feel secure in their abilities and talents while pushing them to aim higher. The ability to do this is one of the biggest reasons she has been so successful in her career.  However, long after the curtain closes, those who are lucky enough to work with her are changed for the better."
Developing young actors is definitely one of McCleary's many gifts. In 2015 Amy created the Musical Theatre Intensive Arts Summer Camp in partnership with the Alliance for the Arts. The camp works with students on music theory, performance skills, dance, acting, collaboration and improv.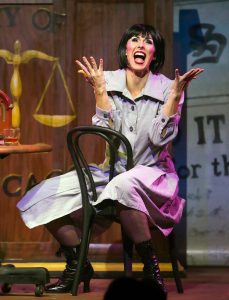 In partnership with the Broadway Palm, campers are provided with the opportunity to work with professional actors on their skills in an environment which gives every student the chance to shine.
McCleary also currently serves as the Dance Director for Naples Performing Arts Center, where she teaches musical theatre dance, tap and choreographs many of their productions.
"I'm a champion of education and thrive on working with young professionals," states Amy. "And as a working mother, I'm a self-proclaimed feminist who encourages tenacity and leadership in the young women I have the honor of working with on a daily basis."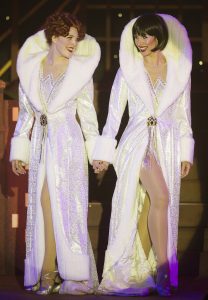 "She's inspiring the next generation of theater," Libed amplifies. "Some of the kids she's worked with are a certain way because Amy's had that impact. She's redefining the next generation of performers. Theater may be the same five or ten years from now because there's only so much you can do on a stage, but changing the attitude and changing the next generation of performers will make a huge impact on storytelling for generations to come."
"I hope my legacy is to encourage and enlighten other artists in the best way possible – through excellent work that has vision and heart," Amy confides.
But her reach is not confined to the children and teens she instructs.
McCleary is also inspiring the adult actors and dancers with whom she works to pass along the lessons they've learned from her in the productions she's directed and choreographed.
"Long term, she's so inspiring and imparts such excitement that I'm inspired to teach and direct and pass along what I've learned from her," says Libed. "I'd love to be that person who inspires the younger generation the way Amy does."
But he doubts he'll ever be able to find ways to make live theater new and fresh the way that Amy does.
"That's her gift," Joel concedes.
And in recognition of the inspiration, excitement and pervasive impact she is having on theater in general and storytelling in particular, Art Southwest Florida honors Amy Marie McCleary today as part of Women's History Month.
March 8, 2021.