Spotlight on 'Pooling to Paradise' actor Jonathan Lipnicki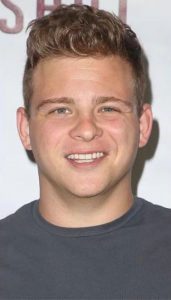 Caytha Jentis' indie comedy Pooling to Paradise will open the 11th Annual Fort Myers Film Festival on Wednesday, May 12. Directed by Roxy Shih, the 85-minute feature stars Taryn Manning (Orange Is the New Black, Hustle & Flow), Jonathan Lipnicki (The Resident, Jerry Maguire), Dreama Walker (Once Upon a Time in Hollywood, Gran Torino), Lynn Chen (Saving Face, Go Back To China) and comedian Jordan Carlos (Broad City, Guy Code, Girl Code).
The film follows four millennial strangers who find themselves in a pooled ride share on their way to Paradise, Nevada. Lipnicki plays the part of Sean, a tightly wound, heartbroken talent agent. When we first meet Sean, he's not just distraught. He's packing a gun.
At the age of five,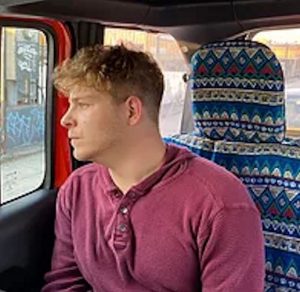 Lipnicki received global acclaim as he won the hearts of Tom Cruise and Renee Zellweger in the Academy Award-winning film Jerry Maguire. After this breakout role, Jonathan became a widely-recognizable celebrity. His early works included starring roles in the films Stuart Little (Michael J. Fox, Geena Davis, Hugh Laurie, Nathan Lane), Stuart Little 2, the comedy-fantasy Like Mike (Lil' Bow Wow, Jesse Plemons, Marie Chestnut), and the Little Vampire (Richard E. Grant); as well as series-regular roles on The Jeff Foxworthy Show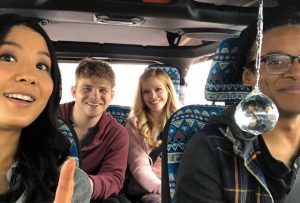 (as Foxworthy's youngest child) and Meego. Before the time Jonathan was ten his films had grossed nearly three-quarters of a billion dollars at the box office. And he was a smash hit not only with audiences, but the critics as well, receiving awards from the Broadcast Film Critics Association, The Young Artist Awards, and The Young Star Awards.
To his credit,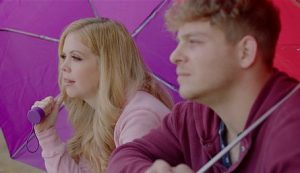 Lipnicki took a pause at that point, enrolled in public school in his hometown and settled in to life as a normal teen, enjoying prom, playing on the water polo team and graduating with his friends. But then he returned to the screen beginning with an episode of the popular television show Monk. His post-layoff credits include the television series Glenn Martin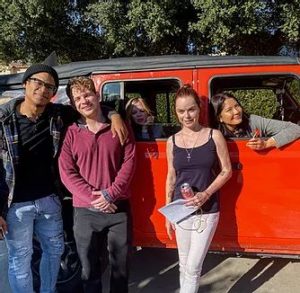 DDS (2009), the role of Brad in the short film Shark Pool (2011), For the Love of Money (James Caan, Paul Sorvino) and Edge of Salvation in 2012 together with six episodes of the television series MotherLover, episodes in 2013 of the television series Family Tools and Ctrl.Alt.Del and the role of Joe in the TV movie Bering Sea Beast, three short films and a video in 2014 (Someone I Know, You Used to Be Cute, Awkward Party and Bad Ass 2: Bad Asses), the role of Rush in Tag (Christopher Mintz-Plasse,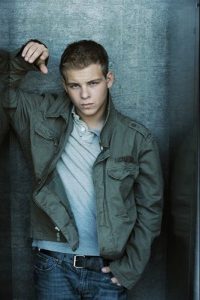 Scout Taylor-Compton, 2015), the role of Tyler Dean in 41 episodes of the television series Youthful Daze (2014-2015), the role of Chaz in eight episodes of Interns of F.I.E.L.D., the voice of Buster in Arlo: The Burping Dog (2016), Franklin Hope in Loserville (2016), Young Cookie in the TV series Rock in a Hard Place, ten separate projects in 2017 along with nine episodes of Mr. Student Body President that spilled over into 2018, the short films Ace and The Delivery in 2018 together with one episode of the television series The One Minute Joe Show, Danny in the short film Date (2019), Remy Necco in the TV Series The Resident (2019) Cory in Second Chance Christmas (2019) and two episodes of the TV series Roomies (2019).
More recently,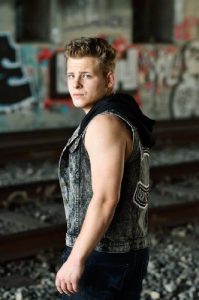 he has appeared not only in Pooling to Paradise but the short film The Two, which is in post-production, and as a serial killer in the 2020 horror-thriller Broil (Timothy V. Murphy).
Lipnicki was also cast in the lead of the award-winning Indie When Zachary Beaver Came to Town, which motivated him to develop and produce his own material, most recently the short film Date, penned by Theresa Rebeck.
Jonathan has also served as either executive or associate producer for four films, Altitude (2017), Welcome to Willits (2016), Broken Roads (2012) and You Used to Be Cute (2014), which he also created.
Lipnicki has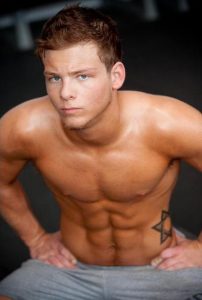 appeared as himself in 45 more projects ranging from documentaries to television series, specials and movies. He also appeared in music videos for Celine Dion ("I'm Alive") and Trisha Yearwood ("You're Where I Belong").
Off screen Jonathan is an avid Brazilian Jiu-jitsu practitioner and trains at a blue belt level. Jonathan polishes his acting skills at the legendary Playhouse West under the tutelage of one of the industry's most highly decorated instructors, Robert Carnegie.
March 29, 2021.