Fort Myers Film Festival screening John Biffar's 'Captiva Island' on 'Throwback Thursday'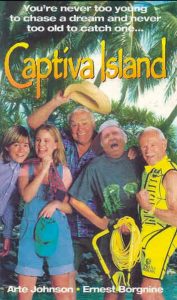 The Fort Myers Film Festival returns to the River District May 12-16 and this year it will feature a "new" category of indie, the "throwback." And one that's certain to excite many locals is John Biffar's Captiva Island, which he debuted in 1995.
In case the name John Biffar is not familiar, over the course of his career as a filmmaker (he's been a producer, director, screenwriter and cinematographer) he has directed such notable talent as Don Shula (former coach of the Miami Dolphins), Helio Castroneves (Indy Car Champion and Dancing with the Stars Mirror Ball winner), Ernest Borgine (McHales Navy), Arte Johnson (Laugh In), Norma Miller (The Queen of Swing), Bill Cobbs (Night At The Museum, Northern Exposure) Ali MacGraw (Love Story), news legend Walter Cronkite,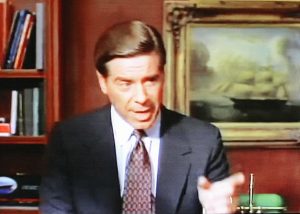 Olympic skater Dorothy Hamill and Jacques Cousteau.
John began his career in filmmaking at the University of South Florida's film school, during which he also interned at Channel 8. In 1983, John founded one of the first independent production companies in Fort Myers, Florida. Over the next five years, the company expanded in both sales and reputation,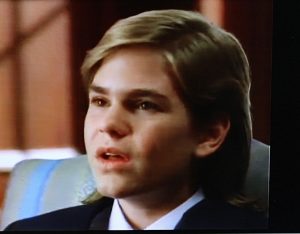 evolving in 1987 into Dreamtime Entertainment, Inc.
Dreamtime's first feature film was Captiva Island, which enjoyed its theatrical release and aired on HBO, Showtime, Cinemax, Encore and Starz networks.
The plotline revolved around a teen named Jeremy (Jesse Ziegler). After his dad tells him that he's sending him to Thomas Academy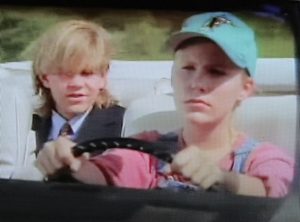 for summer school, Jeremy runs away. But his luck turns when he meets a cute girl and three kooky pensioners with a passion for life and crazy schemes. One is Arte Johnson (who plays a character named Ernie), Ernest Borgnine (who, hilariously, plays a guy named Arty) and Bill Cobbs (who plays Vernon).
In addition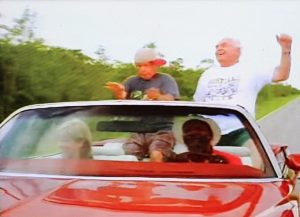 to the feature's positive and uplifting message, Captiva Island drew national attention to the natural beauty and charm of the island and all of Southwest Florida. It also gave Floridians a taste of filmmaking as a majority of the cast and crew who made the film were locals.
Biffar has been a Thank God For Indie Mondays celebrity judge, and he made his towering presence (he's 6'7") known at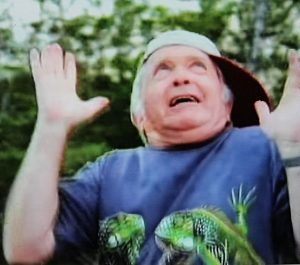 last year's 10– year anniversary Fort Myers Film Festival with his insightful documentary Cuba Reframed, which followed a group of artists, filmmakers, marine biologists and free spirits on an expedition aboard the Conch Republic flagship The Wolf to Havana just before the Trump Administration re-imposed a travel embargo on the island nation. In his inimitable trademark style, John's cinematography provided breathtaking views of pristine sandy beaches, bucolic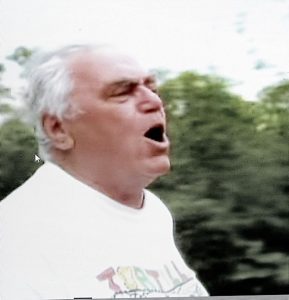 agrarian panoramas and unexpected mountain terrain while pushing beyond the façade of bustling tourism, shimmering shores and Spanish architecture to reveal a people characterized by generosity, kindness and affection who revel in life's simple pleasures.
Sandwiched in between Captiva Island and Cuba Reframed have been a plethora of compelling and award-winning projects. In 1999, he teamed up with Walter Cronkite and James Newton to film Uncommon Friends of the Twentieth Century, which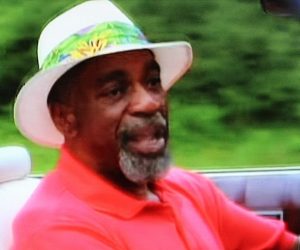 examines the unique friendship that developed in the early 1900s between Thomas Edison, Henry Ford, Harvey Firestone and James Newton, who penned the book of the same name. In 2002, The History Channel commissioned Dreamtime to shoot a documentary titled The Nazi Plan to Bomb New York. Six years later, Dreamtime completed and debuted a documentary on the life of Pope John Paul II titled John Paul II, A Saint for Our Times, which enjoyed a national release.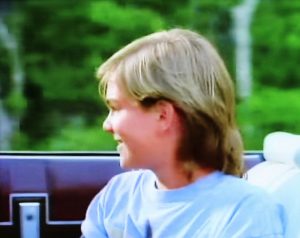 And in 2010, Biffar produced Queen of Swing, a 72-minute documentary narrated by Bill Cobbs (the third "kook" who starred in Captiva Island) that took an inside look at Norma Miller's influence in the globalization of America's jazz culture and her and her fellow artists' roles in racial integration. (The documentary was just screened on February 8 by the Captiva Island Historical Society in its Open Air History series at McCarthy's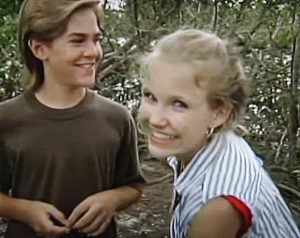 Marina.)
John's other accomplishments include the 2009 PBS documentary Under the Sea (about legendary underwater cinematographer Al Giddings) and a 90-minute History Channel documentary Fire Boats of 9-11, which received acclaim for its portrayal of the heroic efforts of the New York Fire Department post 9-11.
Over the course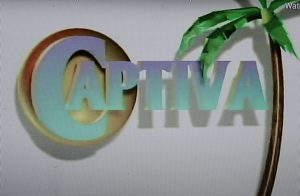 of his career, John's unique on-air abilities and innovative creative approach have garnered him numerous television and journalism awards and national recognition, including five Emmys.
Captiva Island screens appropriately enough on Throwback Thursday, May 13, at 6:00 p.m. in the historic Sidney & Berne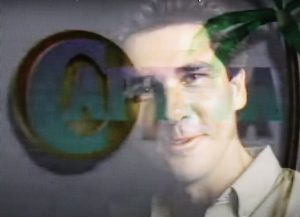 Davis Art Center. The Fort Myers Film Festival opens on Wednesday evening, May 12, with a red carpet gala and the comedy adventure film Pooling to Paradise by Caytha Jentis. Over the course of the ensuing four day, FMFF will show sixty (60) films in eight (8) categories, including features, documentaries, environmental, short, short short, student, strictly local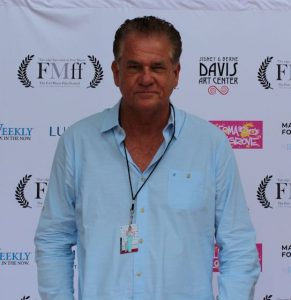 and throwbacks.
March 31, 2021.
OTHER POSTS.