'Cuba Reframed' sets sail for Cuba from Key West aboard legendary schooner 'The Wolf'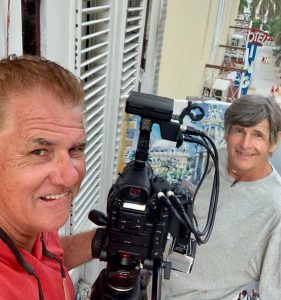 Screening at noon on Friday, October 23 is Cuba Reframed by Director John  Biffar.
Cuba Reframed is a documentary about a good will trip that Biffar made to Cuba just before the Trump Administration closed the door on travel to the island. He made the voyage aboard a two-master schooner called The Wolf. Captained by First Sea Lord and hurricane-at-sea-survivor Admiral Finbar Gittelman, The Wolf is the designated flagship of the Conch Republic and the trip was part of the vessel's "Waves of Change Peace Vision Voyage." And besides the Admiral and Biffar, The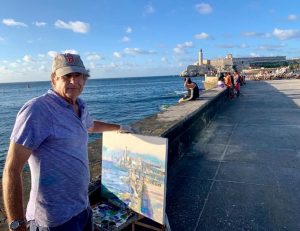 Wolf's passenger list included a diverse group of free spirits, rum runners, marine biologists, filmmakers and Naples artist Paul Arsenault.
The documentary is scheduled to appear this Fall on PBS, which committed to buying the story.
October 22, 2020.