'Ghostal Galaxies' provides glimpse into the essence of Space Ghost's George Lowe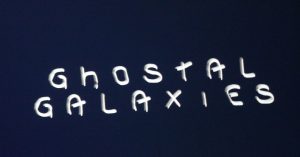 This year's Fort Myers Film Festival screened a short documentary titled Ghostal Galaxies by Florida Southern College professor William Allen about voice actor and artist George Lowe, best known as the voice of Space Ghost on the Space Ghost Coast to Coast cartoon talk show. The Space Ghost character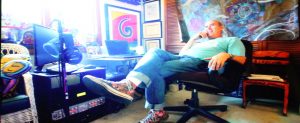 interviewed real celebrities in an off-beat talk show format. The show ran for a decade starting on the Cartoon Network.
"His impromptu wittiness is what made [Space Ghost Coast to Coast] the show that it became," said Allen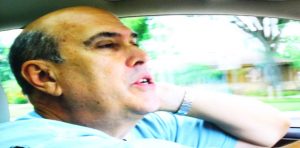 in the Q&A that followed the screening.
Allen got the idea for the 20-minute documentary after Lowe, who lives in Lakeland, came to speak in a communications class he was teaching at the time.
"I got a call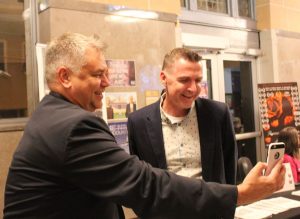 late in the day on a Friday [from someone in Administration] telling me that they had this radio guy they wanted to bring into my classroom to speak to my students," Allen recalls. To say that he had reservations about inviting Lowe into his classroom is a gross understatement. He didn't think that his "visual natives" would be interested in what an old radio guy had to say.
He couldn't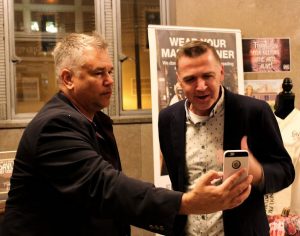 have been more wrong.
"When he entered my classroom, I knew he was something special. His creativity was off the charts. He had the class rolling in laughter. The students really gravitated to his humor and his uniqueness as a character, and that's what drew me to him as well."
What Allen didn't realize at the time was the transformative influence that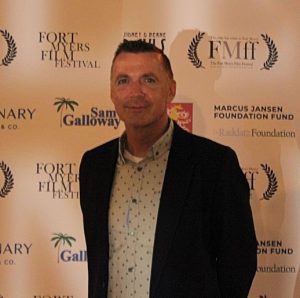 Lowe had exercised on the genre of adult cartoons.
"After spending some time with him, I recognized that he was the individual that influenced every form of art animation in regards to adult cartoons as they exist today" including, by way of example, The Simpsons and King of the Hill.
Over the course of several years, Allen filmed Lowe signing autographs at comic-con conventions and showing off his extensive art collection together with his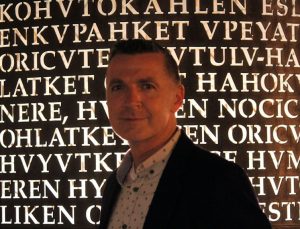 own artwork, which has been exhibited in museums. Self-deprecating, Lowe cracks jokes at his own expense throughout much of the documentary. But the most poignant part of the film focuses on Lowe's grief after the death of his mother during the course of the filming.
"There are things that trigger you," said Lowe while walking his dog in one scene. "Then you'll get alone and see some commercial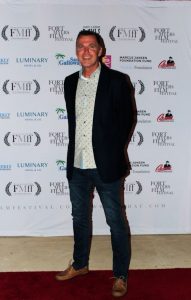 or something then you just start sobbing."
The documentary ultimately reveals that it is Lowe's vulnerability – and steadfast refusal to take himself or life too seriously – that informs his disarming wit and Chardonnay-dry sense of humor.
We could all do with a little more of the qualities that George Lowe possesses in abundance, and that explains in part why Ghostal Galaxies is always so well received by the audiences who get to see it.
October 25, 2020.