William Allen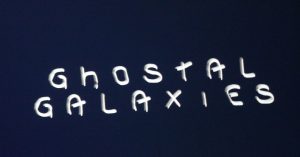 This year's Fort Myers Film Festival screened a short documentary titled Ghostal Galaxies by Florida Southern College professor William Allen about voice actor and artist George Lowe, best known as the voice of Space Ghost on the Space Ghost Coast to Coast cartoon talk show. The Space Ghost character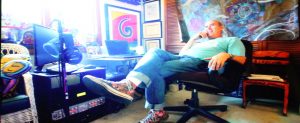 interviewed real celebrities in an off-beat talk show format. The show ran for a decade starting on the Cartoon Network.
Although the film has been traveling the film festival circuit for a while, the Fort Myers Film Festival was the first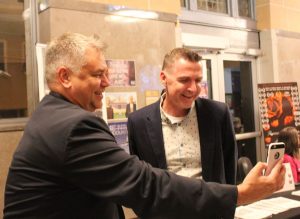 time that Allen had the opportunity to be at a screening in person.
"It was really fun to actually get to hear the audience's reaction," said Allen during the Q&A that followed the screening.
In addition to Ghostal Galaxies, Allen developed the Area51 Launch game that's available on Apple and produced
a narrative short film iCome! that is in post-production;
the 2018 narrative short My Florida Home (which was an official selection at  Sunscreen Film Festival, Southside Film Festival, Fort Worth Indie Showcase, Central Florida Film Festival, Vero Beach Wine and Film Festival, New Haven International Film Festival, Film Fest 52, Short to the Point Short Film Festival, Sands Film Festival); and
No. 2: Story of the Pencil, an award-winning 2015 Documentary Feature that was chosen as Best Documentary at the Raintree International Film Festival, Best Director at the Flagler Film Festival, Best Documentary at the George Lindsey Film Festival and Third Place at the Knoxville Film Festival, and which was also an official selection at Knoxville Film Festival, Louisville International Film Festival, Raintree International Film Festival, New Haven International Film Festival, Flagler Film Festival, Richmond International Film Festival, Texas Independent Film Festival, George Lindsey Film Festival, Star Doc Festival Bronx Film Festival and Cinema on the Bayou.
No. 2: Story of the Pencil is available for distribution on Xfinity, Google Play, Amazon Prime and Apple iTunes.
As a media artist, Allen strives to engage the audience through multiple emotional channels, creating a dynamic transaction as he co-creates an environment in an artistic way through disciplined craftsmanship. His unique blend of theory and practice creates a strong foundation in multiple genres of media. Along with his experiential focus, these key ingredients shape who he is as an artist. His passion for this subject is reflected through continual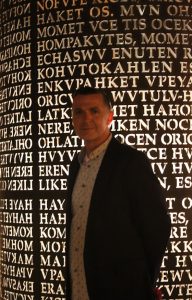 activity in research and practice. Every road traveled on this journey has developed a strong foundation in multiple genres of media including corporate, educational, documentary and motion picture.
William Allen has a B.A. in Communication with an Emphasis in Broadcasting from Pensacola Christian College and an MFA in Web Design + New Media from the Academy of Art University in San Francisco. William expects to receive his PhD in Digital Media: Texts and Technology from the University of Central Florida in the Spring of 2021.
As a teacher, Allen earned the Miller Distinguished Professor Award in 2016, was ODK Teacher of the Year at Florida Southern College 2013-2014, and, from 2006 to 2008, received three Distinguished Faculty Awards.
October 25, 2020.