And the winners are …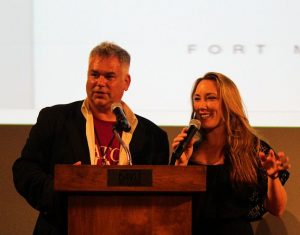 The Tenth Annul Fort Myers Film Festival wrapped tonight with a Champagne and dessert awards ceremony. Although every entry was a winner by the mere fact of having been juried into the festival, winners were declared and trophies awarded in these eight categories:
Best Feature Film: Postal, directed by Tyler Falbo. A dark comedy based on true events. Postal reimagines the emotional meltdown of Phillip Tress, a Jacksonville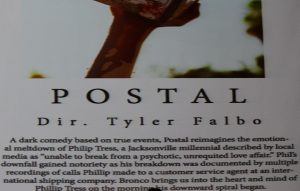 millennial described by local media as "unable to break from a psychotic, unrequited love affair." Phil's downfall gained notoriety as his breakdown was documented by multiple recordings of calls Philip made to a customer service representative at an international shipping company. Bronco brings us into the heart and mind of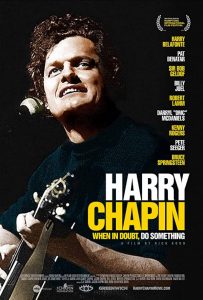 Tress on the morning his downward spiral began.
Best Documentary: Harry Chapin: When in Doubt Do Something, directed by Rick Korn. This new documentary explores the life and career of the musician-activist who inspired legions of fans and peers with his music and tireless commitment to end hunger and poverty. The film features his family, band members, Billy Joel, Bruce Springsteen, Pat Benatar, Pete Seeger, Kenny Rogers, Darryl "DMC" McDaniels, Sir Bob Geldof, Ken Kragen, Jac Holzman and many more.
[Go here for a more in-depth profile of the film.]
Best Short Film: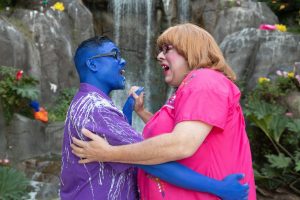 Eat the Rainbow, directed by Brian Benson. Eat the Rainbow is a musical fable about an odd yet kind man named Bayani who moves into a conservative suburban neighborhood and disrupts the otherwise comfortable homogeny because he doesn't look or act like anyone else, which causes fear and panic, and ultimately a demand for him to leave the neighborhood.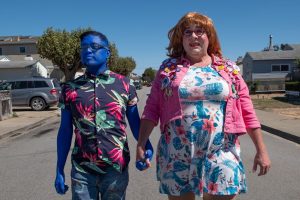 Cousin Wonderlette befriends Bayani and together they take on the opposition led by manipulative and unscrupulous realtor Lobelia Gerber. [Go here for a more in-depth profile of the film, and go here to access more on director Brian Benson.]
Best Short Short: Ruined It, directed by Michael Patrick Kane.

The film depicts two straight old-time straight-shooters reminiscing about the good old days and the wholesome pastimes they enjoyed when they were young. [Go here for more on the film, and here for more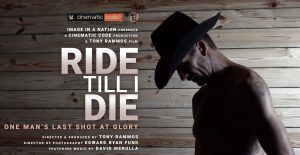 on Ruined It filmmaker John Budge.]
Best Local Film: Ride Till I Die, directed by Tony Rammos. This was the film that opened this year's Fort Myers Film Festival. Ride Till I Die follows three bull riders chasing the dream of winning a championship and one man's race against time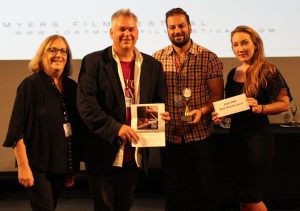 for that elusive title. That man is Ricky Ringer, and in spite of warnings from his wife, his mother and a body that's breaking down after 25 years of bullriding competition, Ricky is more determined than ever to chase that elusive title … or die trying. [Go here for more on the film, and here for more on filmmaker Tony Rammos.]
Best Student Film: The Quiet, directed by Radheya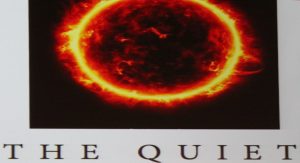 Jegatheva. When an astronaut ponders about the quietude of space, he comes upon a startling self-realization. The truth is written in the stars, but what will he uncover?
Best Environmental Film: Queen Without Land, directed by Asgeir Helgestad. Based on a true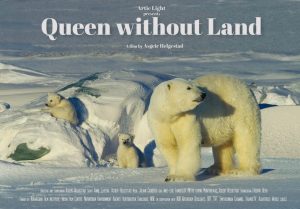 story, the film chronicles the meeting between Frost, a beautiful polar bear mother, and Asgeir Helgestad, a Norwegian wildlife filmmaker. Spanning four years, the film depicts the ways in which rising temperatures and melting ice are dramatically changing Frost's Arctic home on the Svalbard, not only placing Frost at risk, but the cubs she struggles to raise. [Go here for a more in-depth preview of the film,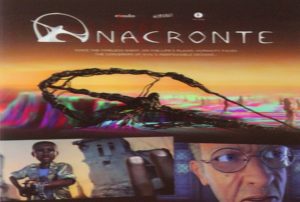 and here for more on Director Asgeir Helgestad.]
Edison Award for Innovation: Anacronte, directed by Raul Koler. Without any fulfilling their destiny, Anacronte and the Sorcerers of Evil test humanity's happiness in a struggle that, in short, has each of us as winners and losers.
October 24, 2020.