Asgeir Helgestad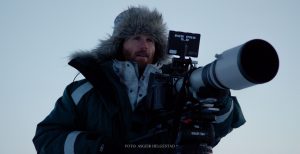 Asgeir Helgestad is perhaps one of the world's foremost photographers of polar bears and wildlife in the Arctic. He has a passion for capturing the perfect image and his love for his subjects shines through his work. His new documentary, Queen without Land, will be screened by the Fort Myers Film Festival at 10:30 a.m. on Sunday, October 25.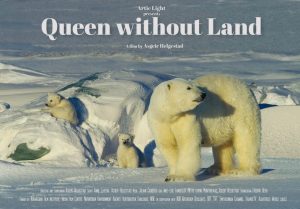 "I think that shooting wildlife is not about getting as close as possible but [about capturing] the feeling of being there and what it is to be there in the morning light," Helgestad shares. "I think that it is important for me to be out there and capture the soul of the animal actually. I do not want to just look into their world, I would like to be part of it…. I think it is a passion for the wildlife that drives me out there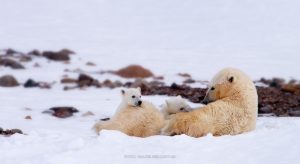 every day. This isn't just a job; it is actually from my heart."
With a broad background as a film photographer, Helgestad has collaborated with BBC, NRK and a number of other international channels and projects. He is particularly experienced in filming birds, mammals and people engaged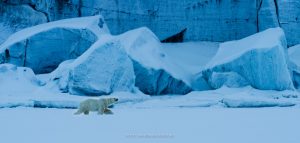 in outdoor activities. From 2007 until 2014, the Norwegian television channel TV 2 screened Asgeir's images of Norwegian mountains and fjords daily for the Bergans sports brand in an advertising campaign aimed at inspiring people to go outdoors.
Since many of his projects feature the Arctic and Antarctica, he has trained in working under cold and harsh conditions. He shoots most of his  films on Ultra High Definition (8K) using the large format RED Epic W camera. In Queen without Land he makes his ultimate film, with his own voice and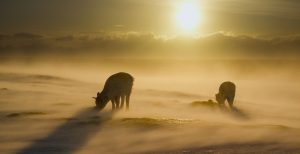 his own message.
"I think that too many people forget that we have only this planet," observes Helgestad. "We have one planet and we should not destroy it. If you have been in the Arctic, you will always carry it in your heart and mind. And to experience the dramatic changes going on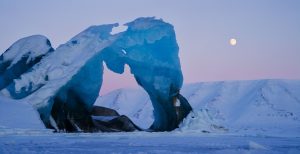 there due to rising temperatures just compels you to tell the world about it. It is the most important thing I can do as a wildlife photographer … to show [people] the beauty and importance of taking care of what we have."
How
we treat this beautiful planet is always part of his films.
Asgeir grew up in the small village of Svene in Norway. He got his first still camera at the age of fourteen and immediately started experimenting with it in the surrounding countryside. But he didn't pursue a career in photography or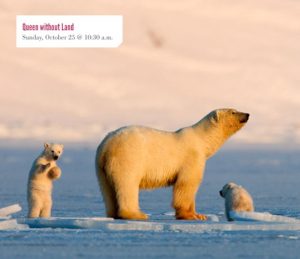 filmmaking initially. Instead, he studied electrical engineering in the town of Kongsberg. It didn't take long for him to realize that a life inside an office was not for him. While still engaged in his studies, he bought a film camera. He realized that it would not be easy making a living as either a photographer or filmmaker, especially back then in 1988, but Asgeir knew that was his calling and he began working as a wildlife filmmaker and photographer in 1991.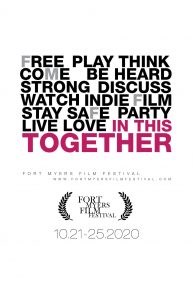 Helgestad's still photography and films have garnered several international awards including prizes at the biggest wildlife film and photo competitions such as Wildlife Photographer of the Year and Wildscreen Film Festival. His other projects include cinematography on an episode of the TV series documentary Drommeturen (2013) and camera and electrical work on the television mini-series documentary Earth's Greatest Spectacles (2016), the TV series documentary Norges villmaker (2015), Operation Arctic (2014) and Cold Lunch (2008).
September 23, 2020.