Alliance to perform 'Duck Variations' outdoors on cozy new GreenMarket stage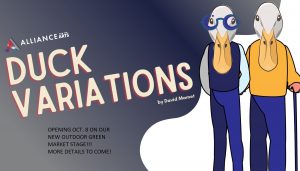 The Alliance for the Arts presents The Duck Variations by David Mamet on eight dates in October outdoors and with social distancing on the Alliance's new, small and cozy stage in the GreenMarket area.
"We've been hard at work to create an intimate, open-air venue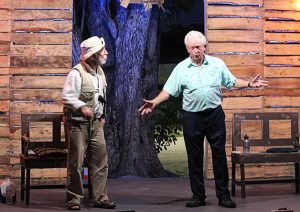 where our neighbors can safely enjoy live theatre," says producing artistic director Bill Taylor, "and what better backdrop for a performance than the Florida night sky?"
The Duck Variations dramatizes the old adage that people who talk the most with authority about something are the ones most likely to know the least about it. In the play, two old men discuss the ways of ducks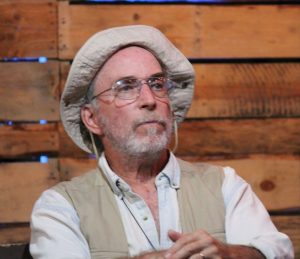 and life, making observations that are profoundly hilarious. The production is directed by Bill Taylor and stars Jim Yarnes and Scott Thomson. The length of the show is 50 minutes.
Seating is limited and attendees will purchase a pass for a 6×6 square space on the Alliance's GreenMarket lawn. In order to maintain social distancing, all lawn spaces will be 6 feet apart. 
Guests are required to bring their own lawn chairs and blankets. A pass for a 6×6 square space is $12.50 for 1 person, $25 for two people or $50 for a group of four people. The average per person price is $12.50 plus fees. For safety reasons, all tickets must be purchased in advance.
To replicate the quintessential dinner-and-a-show experience, attendees are able to pre-order snack boxes provided by the Broadway Palm Dinner Theatre. Boxes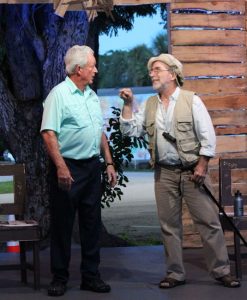 range from dessert and fruit boxes to salad/vegan options. Beverages will be available for purchase onsite.
Event staff and volunteers are required to wear masks at all times. Attendees are required to wear masks when indoors of the Alliance, using restrooms and when social distancing is not possible.
Performances will take place at:
7:30 p.m. on October 8, 9, 15 & 16;
11:00 a.m. on October 11 & 18; and
7:00 and 8:30 p.m. on October 10.
For event information or to purchase tickets, visit ArtInLee.org/DuckVariations or call 239-939-2787.
September 24, 2020.
RELATED POSTS.