'Duck Variations' two men on a park bench perfect choice for Theatre Conspiracy's first outdoor show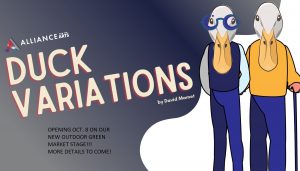 Theatre Conspiracy at the Alliance for the Arts is opening its 2020-2021 season outdoors with David Mamet's Duck Variations, opening October 8. The play dramatizes the old adage that people who talk the most with authority about something are the ones most likely to know the least about it.
Duck Variations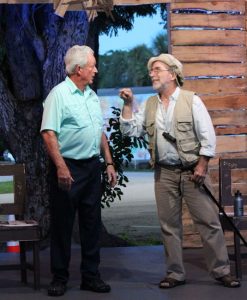 is the perfect choice for Theatre Conspiracy's first-ever outdoor show. In the play, two old men, George and Emil, sit on a park bench reading newspapers, eating sandwiches, slurping coffee and opining on the ways of ducks and other subjects about which George fashions himself an expert.
George and Emil are a fascinating study. George doesn't just speak; he pontificates. Although Mamet wrote the play in 1972, he eerily reflects the modern zeitgeist in which so many exercise the prerogative to authoritatively spew facts and observations that are largely unfounded and typically only half true. By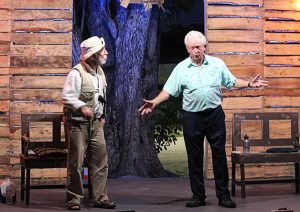 contrast, Emil displays a reverence not only toward his blowhard friend but nature as a whole, thereby injecting an element of environmentalism into the variations the two traverse.
The Duck Variations is vintage Mamet, replete with shrewd eavesdropping, hilarious pseudo-philosophy and an intuitive feel for the way people actually converse
with each other – right down to the clichés, non-sequiturs, mind-numbing tautologies and passive-aggressive silences they employ to make their point. "By the end of its hour, it also has a Chekhovian pathos, much like Mamet's A Life in the Theater," adds theater critic Lawrence Bommer, writing for Reader Arts & Culture.
An American Theater Hall of Fame inductee, Mamet is best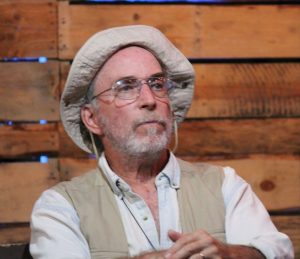 known for his Pulitzer Prize-winning play Glengarry Glen Ross (1984). Other works include Sexual Perversity in Chicago (1976), American Buffalo (1976), Romance (2005), The Anarchist (2012) and The Penitent (2017).
Check back later for more details.
September 22, 2020.
RELATED POSTS.