Lisa Gold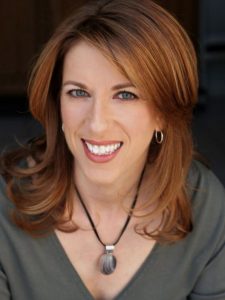 Lisa Gold is a filmmaker, screenwriter and novelist.
She has written, directed and/or produced seven award-winning short films, Thoughts and Prayers (D, 2019), The Death of Toys (W/D, 2010), The Boardwalk Spy and Other Stories (W/D/P, 2005), I Hate Alina (W/P, 2004), An Inconvenient Affair (D/P, 2004), Realities of Love (W/D/P, 2003) and The Power (W/P, 2002). Thoughts and Prayers has been made an official selection of 19 film festivals to date; The Death of Toys was an official selection of 39. Made while Lisa was Gold was a Fellow in the AFI Conservatory Directing Workshop for Women, The Death of Toys won Best Director at the Toronto International Film and Video Awards; Best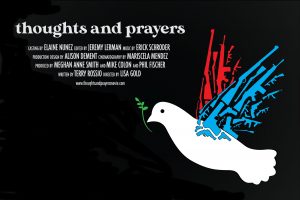 Narrative Short at the Winnipeg Real to Reel Film Festival; Best Actress (Kim Rhodes) at the Winter Film Awards; and Groundbreaking Filmmaker at HATCH Asheville.
Lisa's feature screenplay drama The Poker Wars was a finalist in the Nicholl Fellowships in Screenwriting and won the CineStory Screenwriting Awards. Lisa is revising the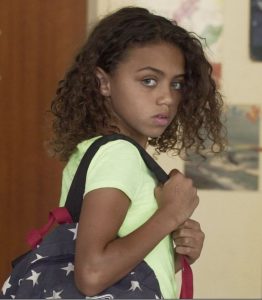 novel version of her family action/adventure feature script The Secret of Shangri-La, Grand Jury Prize winner in the 2017 Nashville Film Festival Screenplay Competition, Quarterfinalist in the Nicholl Fellowships and Finalist in the PAGE International Screenwriting Awards. Lisa's sci-fi feature Foreglow was a 2018 Nicholl Quarterfinalist and a 2018 Austin Second Rounder. Her pilot Bondage was a Finalist in the CineStory TV/Digital competition; her pilot Yonge Street Strip was a Finalist in the 2017 Script Pipeline TV Writing Contest and in the 2018 Nashville Film Festival Screenplay Competition–also a Semi-Finalist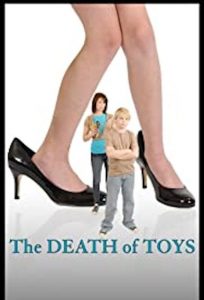 in both the AMC Drama Pilot and Humanitas categories of the 2019 Austin Film Festival Screenplay Competition.
Lisa has also produced documentary, Bonsai People: The Vision of Muhammad Yunus (2011) and written a children's novel.
Lisa has a B.A. from the University of Michigan and an M.B.A. from UCLA.
You can see Thoughts and Prayers for yourself at the tenth anniversary Fort Myers Film Festival. It screens during Shorts Block Four at 6:30 p.m. on Thursday, October 22.
September 21, 2020.