Brian Benson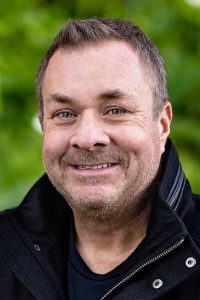 Brian Benson is a filmmaker with a lengthy film resume. He most recently directed the short film Eat the Rainbow, which screens in the Sidney & Berne Davis Art Center during Shorts Block Ten on Saturday, October 24. He also just produced a film with RuPaul's Drag Race stars BeDeLaCreme and Jinkx Monsoon.
His previous two directorial projects were My Life Is a Dream (2015) and Love and Anger (2012). However, he has also served as either an assistant director or second unit director on twenty-one other films, including Sorry to Bother You (FAD, P, 2018), the short film Mini Supreme (AD, 2015), The Diary of a Teenage Girl (FAD, 2015), the short Red Run (FAD, 2013), All About Evil (FAD, P, 2010), La Mission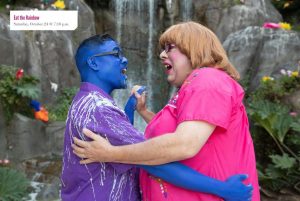 (FAD, 2009), The Shift (FAD 2009), The Californians (FAD, 2005), The Story of O: Untold Pleasures (FAD, 2002), Exploding Oedipus (FAD, 2001), Bartleby (FAD, 2001), Obstacles (FAD, 2000), Nothing Sacred (AD, 2000), the documentary Blink (FAD, 2000), Playing Mona Lisa (SAD,  2000), Paradise Cove (SAD, 1999), This Space Between Us (SAD, 1999),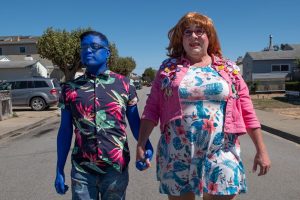 Wildflowers (FAD, 1999), Mascara (FAD, 1999), Charmed & Dangerous (FAD, 1999) and Around the Fire (FAD, 1998).
In addition to the projects denoted by a P, Brian has also produced The Bride of Death (post-production), Eat the Rainbow, Bitter Melon (2018), the documentary Dolores (2017), the short film My Life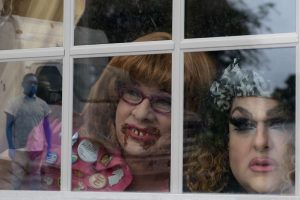 Is a Dream (2015), Love and Anger (2012), the short Children of the Popcorn (2010), Howl (co-producer 2010), Full Grown Men (2006), Red Diaper Baby (2004), Dopamine (co-producer, 2003), Haiku Tunnel (2001) and The Watcher (line producer, 2000).
September 26, 2020.