Brand new Harry Chapin documentary reveals humanitarian side of legendary singer-songwriter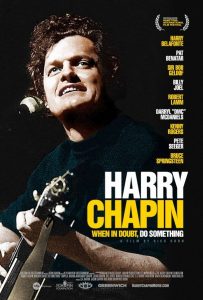 This just in. The Fort Myers Film Festival has just added Harry Chapin: When in Doubt, Do Something to this year's film festival line-up.
Most people know Harry Chapin as the award-winning songwriter responsible for hits like "Cats in the Cradle," "Taxi" and "WOLD." Over the course of his career, he released 11 albums, charting 14 singles and selling a reported 16 million records, earning two GRAMMY nominations along the way. His debut album, "Heads & Tails," became a million-seller. In 1986, he was posthumously awarded the GRAMMY President's Merit Award. He was inducted into the GRAMMY Hall of Fame in 2011.
But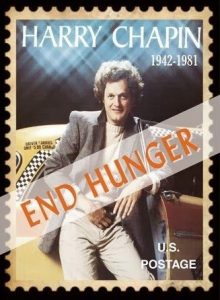 in addition to being a superlative musician, Chapin was an activist and humanitarian who dedicated himself to helping others. In 1975, he helped found the global charity WhyHunger. Two years later, he was a key participant in the creation of the Presidential Commission on World Hunger. And through a seemingly endless run of benefit performances (which threatened to derail his music career), Chapin persisted in helping the less fortunate, uniting a world, and giving a voice to those without one  – all of which led to him being posthumously awarded the Congressional Gold Medal.
In fact, the title of the documentary is derived from some advice that Chapin not only received, but turned into the motto by which he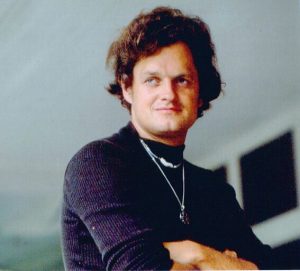 ran his life.
But one thing he was never in doubt about was the importance of fighting hunger and homelessness. "Hunger involves women's right; it involves economics; it involves politics," he once said. And he was actually contemplating a run for political office at the time he died tragically in a car accident on July 16, 1981 while on his way to perform a benefit concert.
Through archived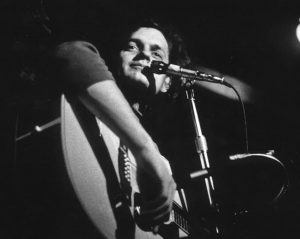 footage and interviews with Billy Joel, Kenny Rogers, Pat Benatar, Bruce Springsteen and others, the documentary follows the singer from childhood – spent under the shadow of his jazz drummer father – through his tragically short life, and captures the up-and-down spirit of one of folk's great humanitarians.
One little known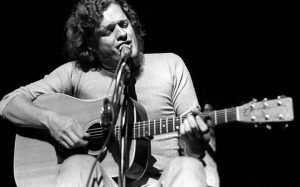 fact that emerges from the documentary is that Chapin actually started out as a filmmaker and was the creative force behind Legendary Champions, a feature-length sports documentary that was nominated for an Oscar in 1968. Another is that Chapin based "Cats in the Cradle" on a poem that his wife, Sandy, had written many years earlier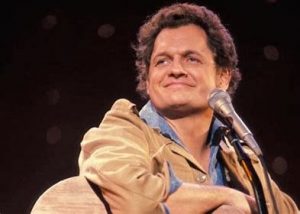 (which is why she's credited as a co-writer on the record).
Harry Chapin: When in Doubt, Do Something was directed by Long Island filmmaker Rick Korn and produced by Chapin's widow, Sandy, and their son Jason. It just made its world premiere virtually at the Hamptons International Film Festival on October 9. So the screening at the Fort Myers Film Festival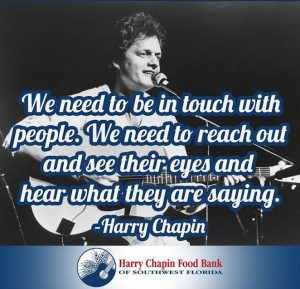 will represent the first time a live audience gets to see the film.
Harry Chapin: When in Doubt, Do Something will screen Thursday, October 22 at 8:15 p.m. Get your tickets now or at the screening space permitting. Click here for our official programming guide to see all films playing at the 10th annual Fort Myers Film Festival.
October 13, 2020.