John Budge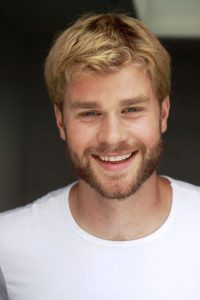 The Fort Myers Film Festival will screen the short film Ruined It in the Sidney & Berne Davis Art Center on Saturday, October 24. The film was written and co-produced by screenwriter/playwright John Budge.
In addition to Ruined It, Budge's screenwriting credits include the short comedy The Moly Spirit (2019) and short drama Varlet (2019), which he also produced. He also has a feature titled Tar Baby and a television pilot titled The Gulch under development.
As a playwright, Budge has complete seven scripts, including:
The Woodstove (a full-length drama that received a staged reading as part of the Bushwick Starr Reading Series in Brooklyn, NY and was workshopped at the MT+NYC Collaborative in Missoula, Montana);
Bottom of the Scrum (a full-length drama that was workshopped by Dixon Place in New York City in 2016);
Pills (a short comedy that was produced by MT+NYC Collaborative);
Family Spat (a one-act comedy that was produced by Over Our Head Players at Snowdance Festival in Racine, Wisconsin in 2011 and The Buttermilk Ensemble at Covellite Theatre in Butte, Montana);
The Magistrate (a one-act drama that's been produced by The Weasel Festival at JACK in Brooklyn, New York);
Squalor (a full-length drama); and
Tater Stew (a full-length comedy that's been produced as part of the San Francisco Fringe Festival in 2009 and Buttenik Ensemble at Live Girls Theatre in Seattle in 2007).
On the film acting side, he not only appeared in The Moly Spirit (Peter) and Varlet (Buckwald Benton), he plays the part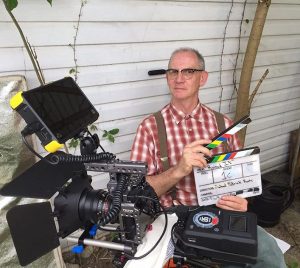 of Handsome in We Burn Like This (which is in post-production) and the detective in Feline Frenzy (2010). Among his 17 stage credits are roles in Hansel and Gretel, Little Red Riding Hood, My Fair Lady and Talk Radio.
John has a BFA in Acting from the University of Montana and an MFA in Playwriting from Brooklyn College. John's interests include baking sourdough bread, studying French, Seattle Mariners baseball and ultrarunning, having completed distances ranging from a marathon to 100 miles. It is said that his years of enduring pain as a Mariners fan have translated directly to making him a natural suffer-loving ultrarunner.
The film screens in the Sidney & Berne Davis Art Center at 7:10 p.m. during Shorts Block Ten (along with Eat the Rainbow and Shooting) between the documentaries After Selma (6:15 p.m.) and The Nimitz Encounters (8:00 p.m.).
October 6, 2020.